Jada Pinkett Smith Thinks About This Man 'Every Single Day' and It's Not Her Husband
Jada Pinkett Smith keeps a celebrity on her mind who is not her hubby, Will Smith.
In a world where marriages can have the shelf life of an avocado, Hollywood couple Jada and Will Smith have managed to make their relationship work. They've been together for more than 20 years after meeting in 1994 when the actress auditioned for a spot on The Fresh Prince of Bel-Air, and they share two stunning, multi-talented children.
But despite their ongoing romance, the Set It Off actress once revealed that she thinks about a man "every single day" who is not her actor hubby. She thinks about Tupac Shakur, her rumored ex-boyfriend who died after a shooting in 1996.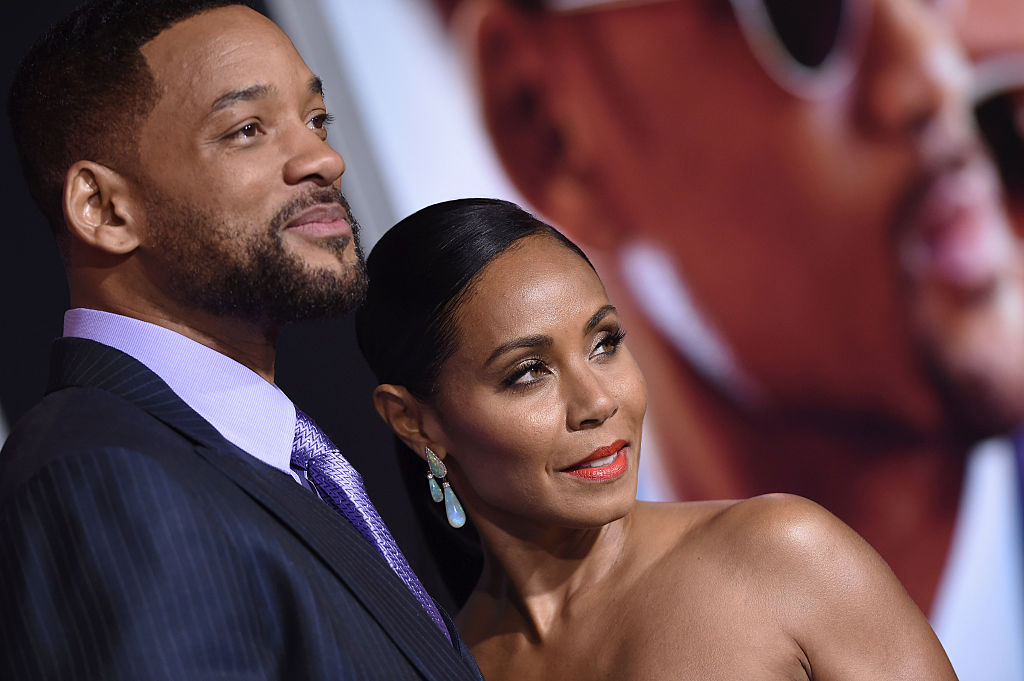 A recap of Smith and Tupac's relationship
The entertainers met in the mid-80s as teenagers at the Baltimore School for the Arts in Maryland.
"It was the first day and he came over to me and introduced himself," Pinkett Smith recalled in an interview. "And in high school, Pac was a little funny looking. Definitely from looking at him, wasn't necessarily the type of cat that I would even, like, deal with."
She continued, "But as soon as he approached me, he was like a magnet. Once you paid attention to him he kind of sucked you in. And we hit it off from that moment on… I don't think either one of us thought we would have made it in the way that we did, but we knew we were gonna do something."
But Pinkett Smith denies ever having a romantic relationship with Tupac
Though there have been rumors of a relationship between them, with Tupac himself calling her his "heart in human form," the Girls Trip actress maintains that Tupac was merely a "brother and father" figure to her.
But she has admitted that they once tried to take things to a romantic level.
"You know, it's so funny because now being older, I have more of an understanding of what that was between us. When you have two young people that have very strong feelings, but there was no physical chemistry between us at all, and it wasn't even just for me – it was him too," she told Howard Stern in a June 2015 interview.
"There was a time when I was like, 'Just kiss me! Let's just see how this goes,' " she added, laughing. "And when I tell you it had to be the most disgusting kiss for us both."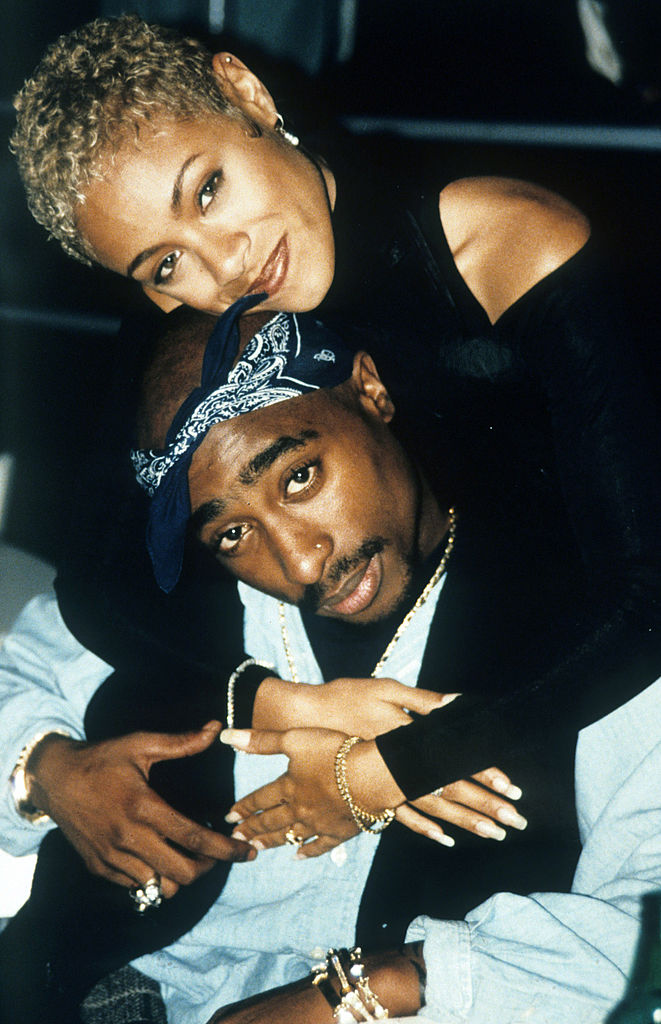 Their relationship began to change after Tupac went to jail
The "Trapped" rapper landed behind bars in 1995 after being ordered to serve one and a half to four and a half years on rape charges, which he denied.
When he got out nine months later, Pinkett Smith claimed, he had changed "quite a bit." And while she said she understood why, she didn't agree with "the direction" Tupac had continued to head in following his release.
"I just told him that it was a destructive direction, a very scary direction," she added to Stern. "And he felt as though I had changed, I got Hollywood, I had gone soft. And looking back now, I totally understand where Pac was because, at that particular point in time, that mentality was part of his survival for that moment. It was actually a mentality he started to come out of before he was murdered."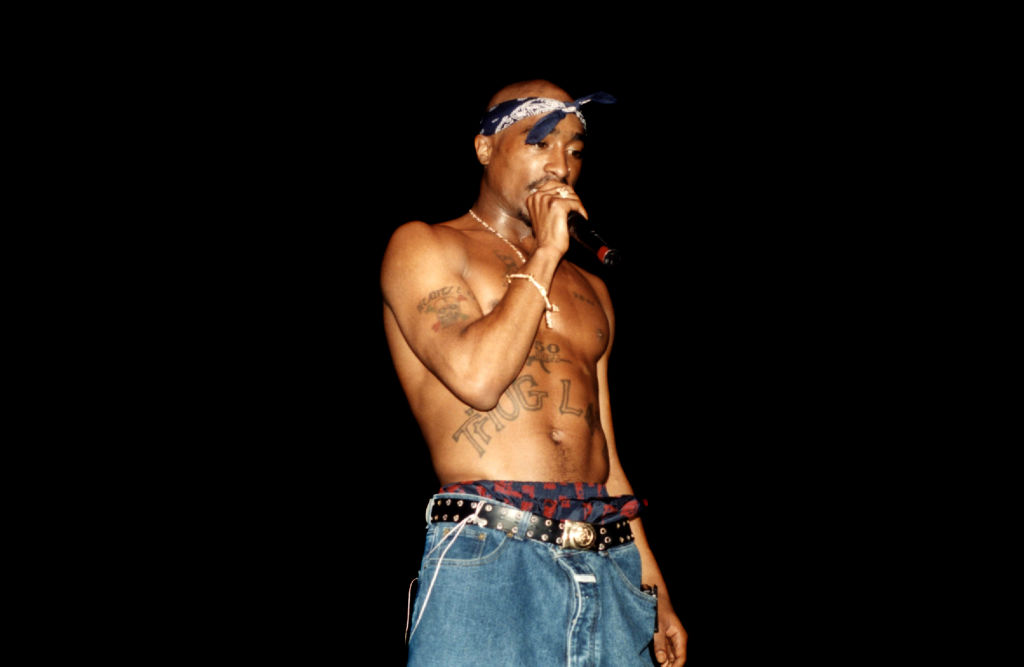 Tupac died before they made up
He passed away on Sept. 13, 1996, six days after he got shot in a drive-by shooting in Las Vegas. Reflecting on the moment to Stern, Pinkett Smith said she felt "sadness for not having the opportunity to tell him that [she] loved him."
But she added that she believed Tupac knew how she really felt, given that they'd argued, only to make up, on many other occasions.
"That was kind of a constant in our relationship," she said. "So I didn't really look at it as a reason to feel guilty. But it definitely taught me a lesson, which is, life is too short. Do not let disagreements stand in between you and people that you love and care about."
To this day, she still keeps the rapper in her thoughts.
"There's not a day that goes by that I don't think about Pac," she previously told MTV. "I think about him every single day."
Their relationship was highlighted in the rapper's 2017 biopic All Eyez On Me. However, Pinkett Smith criticized the project, tweeting, 'Forgive me… my relationship to Pac is too precious to me for the scenes in All Eyez On Me to stand as truth…"
So, watch at your own risk.