Jada Pinkett Smith Thinks 'Love Is Freedom' When It Comes To Her Marriage With Will Smith
While Will Smith and Jada Pinkett Smith have been married for decades, Jada does not like the marriage label when it comes to her relationship.
Will Smith and Jada Pinkett Smith make up one of the most influential couples in Hollywood. While the two have been through their ups and downs, they are unapologetically themselves, regardless of what the public thinks of them.
The couple recently made headlines when August Alsina revealed that he had a relationship with Jada while she was married to Will. While this revelation might have shocked some fans, Jada and Will have been known to push against society's conventional expectations. In 2019, Jada admitted she originally did not want to get married, and even though she has been married to Will for several years, she does not like the marriage label.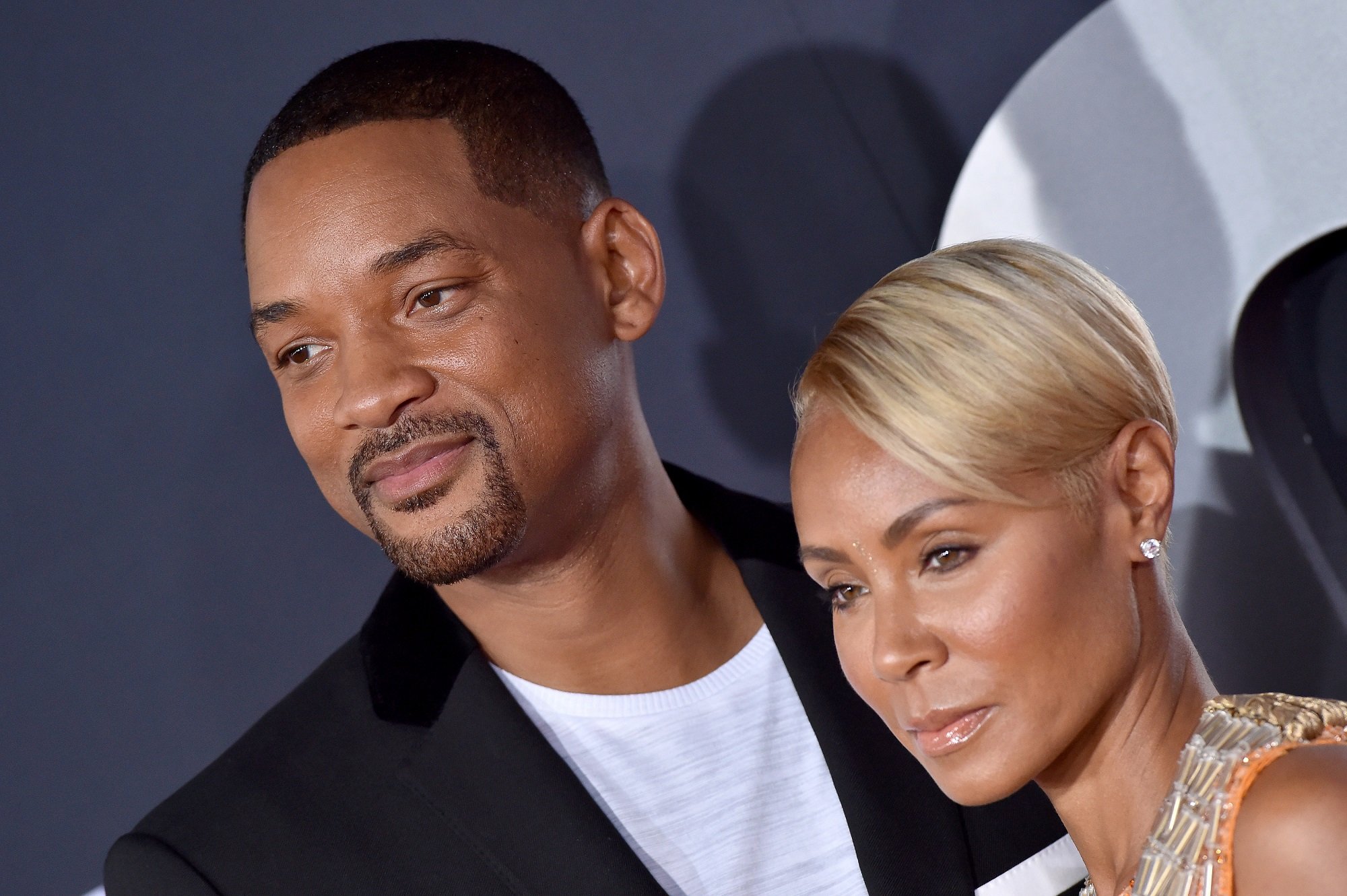 Jada Pinkett Smith did not want to get married
In June 2019, Jada appeared in a People cover story. For the magazine, Jada detailed her romance with Will and gave insight into their relationship. The two met and began dating in 1995, and two years later Jada became pregnant with the couple's son Jaden, who is now 22 years old.
"I never wanted to get married," Jada said. "But my mother was like, 'You have to get married' – she's so old school – and Will wanted a family. So I said, 'All right, maybe it's something I should do.'"
The two got married on New Year's Eve in 1997. While Jada did not want a conventional wedding, Will and Jada's mother did want the couple to have a traditional ceremony.
"Gammy freaking called Will and cried her freaking eyes out, so then I had to have a wedding and that was infuriating," she told People.
Jada Pinkett Smith thinks her relationship with Will Smith represents 'freedom'
While Jada did not want to get married, her hesitation to walk down the aisle had nothing to do with Will.
"I had never seen a happy marriage," Jada said. "I adored Will, I f*cking adored him, but I just didn't want to be married."
By 2019, Jada had no regrets marrying Will. However, she viewed her marriage with Will differently than most would.
"It's more of a life partnership… I don't own him. He doesn't own me. He has to be his own person first, and vice versa… Love is freedom," she said.
RELATED: Here's What Will Smith Really Thinks of Jada and Willow's 'Red Table Talk'
What happened on 'Red Table Talk'
After Alsina did an interview with Angela Yee of The Breakfast Club and claimed he entered a relationship with Jada and had Will's permission, Will and Jada responded. The two appeared on the web series Red Table Talk, which is typically hosted by Jada, Willow Smith, and Adrienne Banfield-Norris.
During the episode, Jada and Will discussed their marriage and how Jada started a relationship with Alsina.
"I think you need to say clearly what happened. You and I decided we were gonna take our space and what happened?" Will asked.
"Yeah and then I got into an entanglement with August," Jada replied.
"An entanglement?" Will said with a laugh.
"A relationship, yes, it was a relationship absolutely," said Jada.
She continued, "I was in a lot of pain and I was very broken. And in the process of that relationship I definitely realized that you can't find happiness outside of yourself. And luckily enough you and I were going through a process of healing in a very different manner. I would definitely say that we did everything we could to get away from each other only to realize that that wasn't possible."