Why Did Jada Pinkett Smith and Tupac's Friendship End?
Jada Pinkett Smith and the late Tupac Shakur always had chemistry. From their photos together to the late rapper's appearance on A Different World, it was clear that the bond between the pair was electric. However, things never worked out between the duo romantically.
Tupac was killed in 1996, and one year later, Pinkett Smith married her now-husband, Will Smith. Despite their close bond this is why the friendship between the actor and the rapper faded.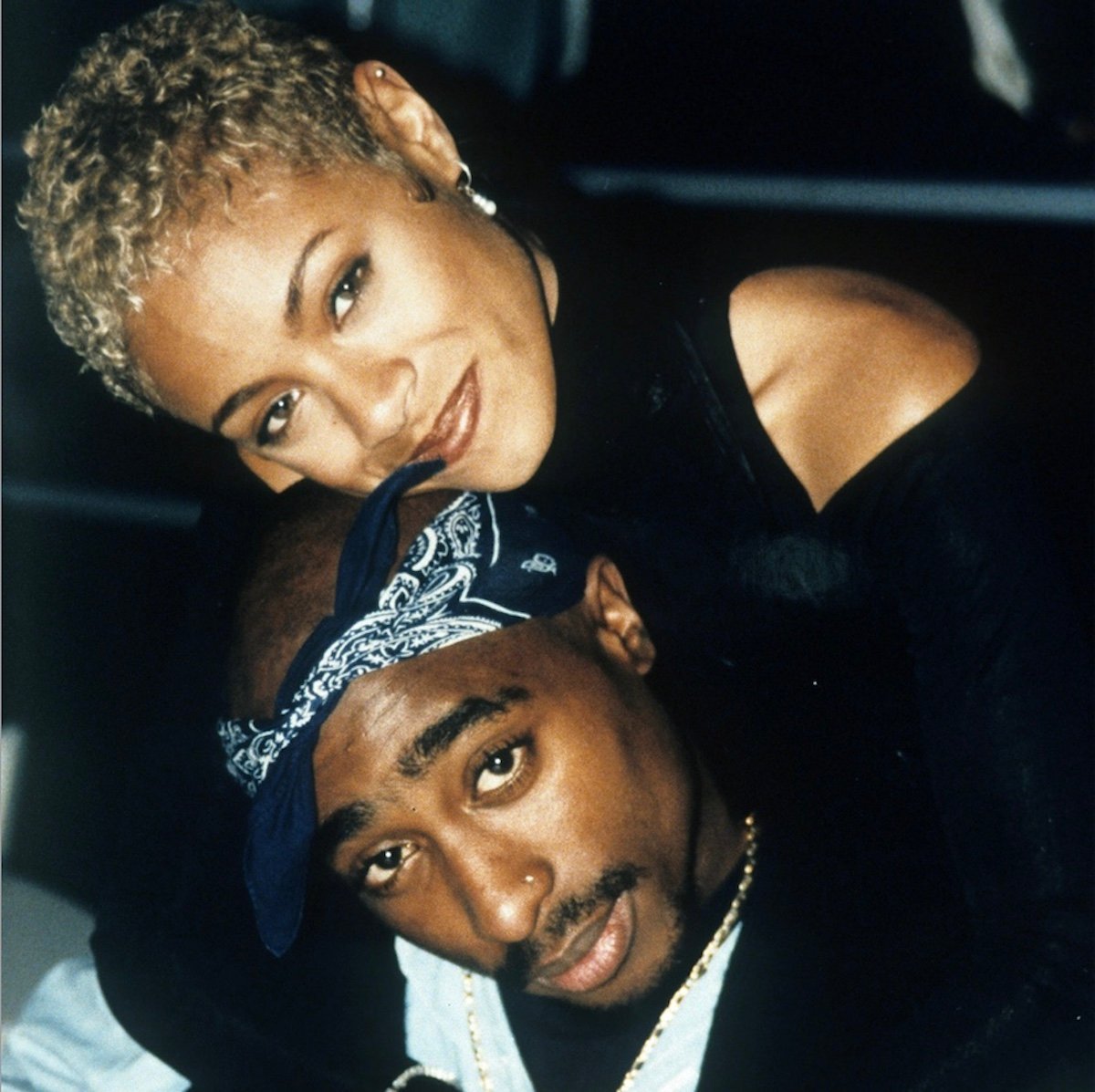 Jada Pinkett Smith and Tupac met in high school
Pinket Smith and Tupac met in the mid-1980s while attending the Baltimore School for the Arts in Maryland. As high school students, neither of the pair knew what was in store for them in the future or that they would become household names.
The Red Table Talk host explained the chemistry between herself and the rapper was electric from the beginning. She revealed in a YouTube interview,
"It was the first day and he came over to me and introduced himself. And in high school, Pac was a little funny looking. Definitely from looking at him, wasn't necessarily the type of cat that I would even, like, deal with. But as soon as he approached me, he was like a magnet. Once you paid attention to him he kind of sucked you in. And we hit it off from that moment on… I don't think either one of us thought we would have made it in the way that we did, but we knew we were gonna do something"
RELATED: What Was Tupac Shakur's First Movie Role?
Did Will Smith meet Tupac?
Smith revealed he could not handle his wife's close bond with Tupac. The Aladdin actor explained that he and the rapper were together in the same room more than once, but they refused to speak to each other. Smith told The Breakfast Club,
"That was a big regret for me too because I could never open up to interact with 'Pac. We had a little bit of a thing because they grew up together and they loved each other, but they never had a sexual relationship. Pac had a little thing on that but she just loved him. We were in the room together a couple of times, and I couldn't speak to him. He wasn't going to speak to me if I wasn't going to speak to him. That was a huge regret of mine, and I couldn't handle it. I was the soft rapper from Philly, and he was Pac. I was deeply insecure and wasn't man enough to handle that relationship."
Why did Jada Pinkett Smith and Tupac's friendship end?
Despite the electricity between them, Pinket Smith and Tupac, their bond never did spill over to any physical chemistry, The Girls Trip actor explained their attempt to shift their relationship into something romantic proved to be a disaster.
"You know, it's so funny because now being older, I have more of an understanding of what that was between us when you have two young people that have very strong feelings, but there was no physical chemistry between us at all. And it wasn't even just for me — it was him too," she explained on The Howard Stern Show. "There was a time when I was like, 'Just kiss me! Let's just see how this goes and it had to be the most disgusting kiss for us both."
The close relationship between the pair came to a screeching halt in 1993 when the All Eyez on Me rapper was accused of sexually assaulting a woman in his hotel room. He was convicted of first-degree sexual abuse the following year and sent to prison.
Pinkett Smith distanced herself from her former friend and they did not fully reconcile before his death in 1996.  "I really did believe he'd be here for the long run," she explained on an episode of Red Table Talk via E! News. "And when I think about it I still get really mad."