Jada Pinkett Smith and Will Smith Were 'Sick of Living up To' the Idea Their Relationship Was Perfect
No relationship is perfect, and Will Smith and Jada Pinkett Smith will be the first people to tell you that. While on The Late Show with Stephen Colbert in 2019, Jada explained how the two grew tired of the expectations placed on celebrity couples to be perfect. Because of this, the two chose to discuss their relationship on the web series Red Table Talk in October 2018.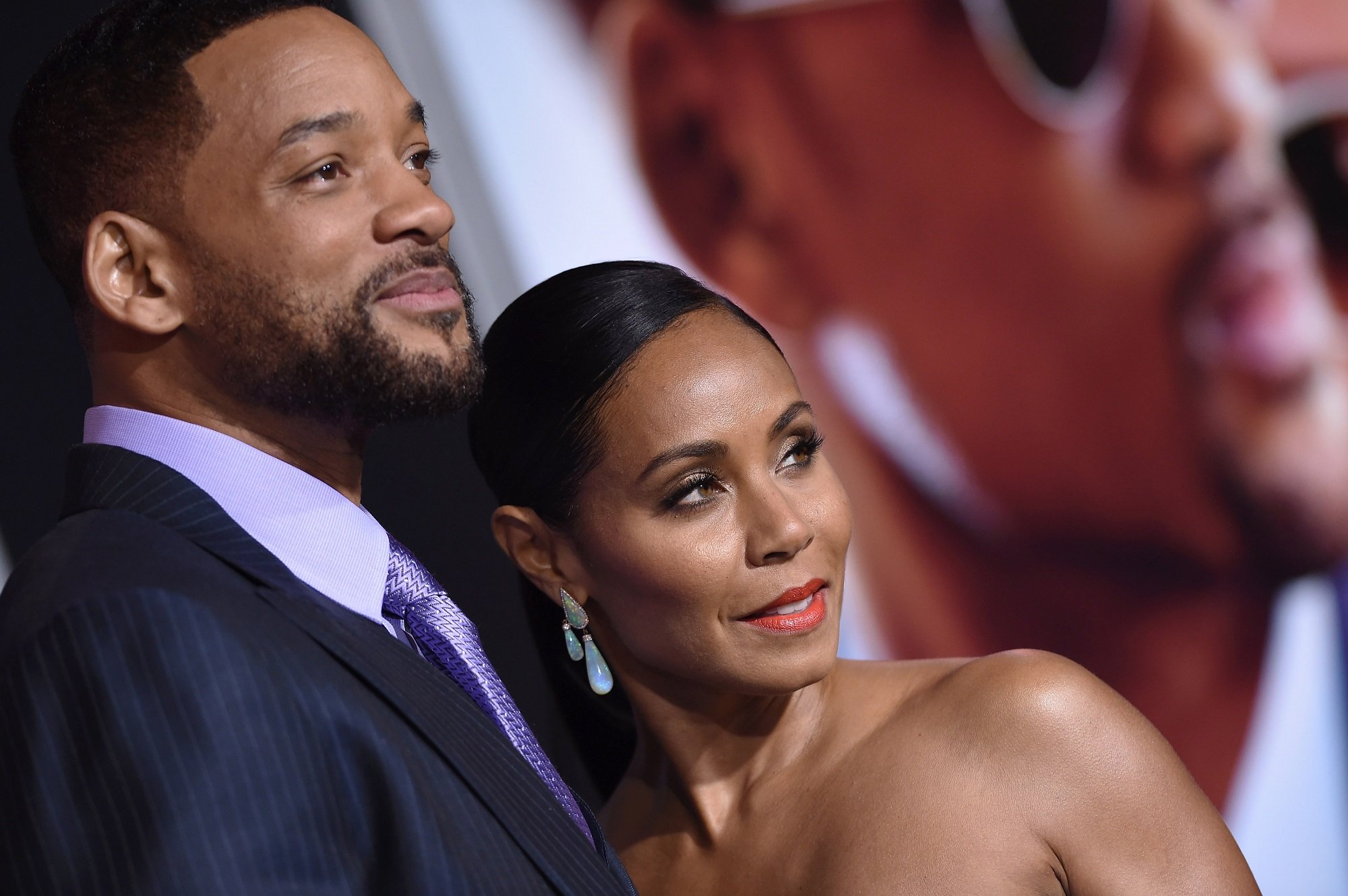 Will Smith appeared with Jada Pinkett Smith on 'Red Table Talk'
Red Table Talk is a web series on Facebook Watch. It is hosted by Jada, Willow Smith, and Adrienne Banfield-Norris. On Oct. 22, 2018 and Oct. 29, 2018, Will appeared on the show to talk about his unique relationship with Jada.
"What was really important about Will and I doing that [Red Table Talk] together — two things: First of all was really to kind of get rid of the idea that people in the public eye have perfect relationships. We were kind of sick of living up to that. We were real sick of it," Jada said on The Late Show with Stephen Colbert.
She continued, "And then second of all, really having myself and Will come and talk about our relationship — sometimes you see just women do it alone or you just see a guy do it. Us coming together and taking responsibility for both of our parts and also Will being the successful guy that he is and being willing to share what his pitfalls were in the relationship and in his family, you can't imagine how many other successful men called and said, 'Wow, my wife has been saying the same thing for years. Because you said it, it opened my eyes and because you said it, now I'm willing to listen.'"
RELATED: Will Smith and Jada Pinkett Reveal That 3 Surprising People Saved Their Marriage
The two no longer call each other 'husband and wife'
Jada and Will married in 1997, and in recent years, the two have redefined their relationship. Instead of referring to each other as "husband and wife," they consider themselves to be "life partners."
"We talk about redefining our relationship, going from calling ourselves married to becoming life partners," Jada said according to USA Today. "We have all these expectations. 'Oh, this is what a husband is. This is what a wife is.' I started dissolving all the ideas and expectations and labels."
While on TIDAL's Rap Radar podcast, Will explained how their relationship works.
"We don't even say we're married anymore. We refer to ourselves as 'life partners,' where you get into that space where you realize you are literally with somebody for the rest of your life," he said. "There's no deal breakers. There's nothing she could do — ever — nothing that would break our relationship. She has my support till death, and it feels so good to get to that space."
RELATED: Jada Pinkett Smith Says Cheating on Someone Was 'More Devastating' Than Being Cheated On
Will Smith and Jada Pinkett Smith's relationship is stronger than ever
While Will and Jada's relationship has been put under intense scrutiny after August Alsina revealed that he had a relationship with Jada while she was separated from Will, fans should not worry about the couple breaking up. In 2019, Jada told People that she and Will have spent years rebuilding and solidifying their relationship.
"I am kind of a ride-or-die chick," she told People. "I just knew with the kind of love that Will and I share — which is beyond romantic love — that we could transform our union and figure out how to re-create what we had… The journey between Will and me… we have come to such a beautiful place. I feel like we have a stronger bond than we even had in the beginning."