Jada Pinkett Smith Could Not Deal With Willow's Lingerie Photos From the Savage X Fenty Show
Willow Smith recently walked in Rihanna's Savage x Fenty fashion show and Jada Pinkett Smith was so excited to hype up her daughter's lingerie photos.
It's hard to be candid and vulnerable when you're in the public eye, especially since any mishaps or missteps you might have will be scrutinized and analyzed. Still, that hasn't stopped Jada Pinkett Smith from being honest about everything from her entanglement with August Alsina to her regrets about motherhood.
Both Pinkett Smith and her husband, Will Smith, also wanted to create an open and honest environment for their kids, so that they could grow and thrive. Pinkett Smith's most recent support of her daughter, Willow Smith, proves she wants to see her daughter thrive in all aspects of her life, even when she's walking in a lingerie fashion show.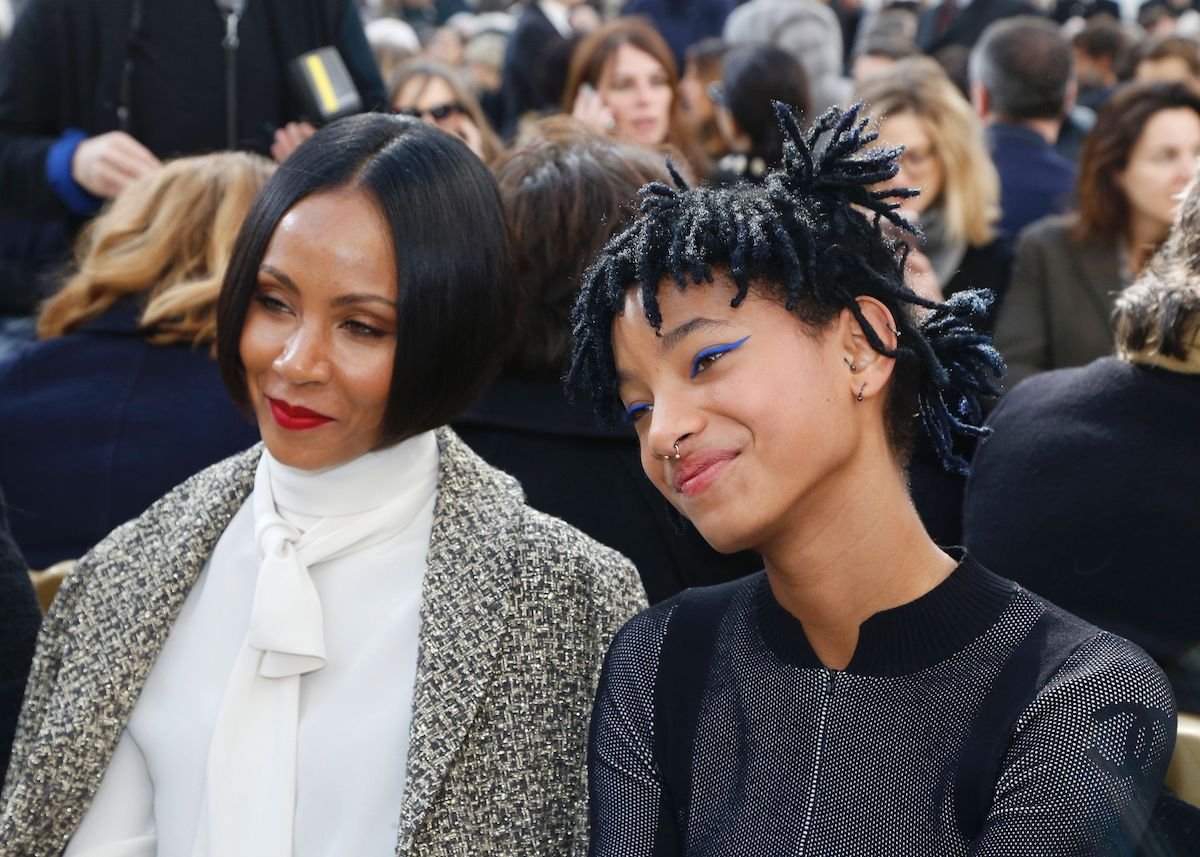 Jada Pinkett Smith doesn't want Willow Smith to feel shame about her sexuality
While most parents get uncomfortable when it comes to talking about sex and sexuality with their children, Pinkett Smith did not want that for her children, especially her only daughter.
"I did not want Willow to have shame of any kind," Pinkett Smith explained on Red Table Talk. "She needs to be at that table to hear it all. If I have to sit up here and tell her how she has to be careful in these streets because of all the harms that may come to her because she is a woman. Then, I am d*mn sure not leaving out the good stuff."
The Jason's Lyric actor has always wanted her children to know that they are loved and supported no matter what, which is why she was eager to hype up Willow's lingerie looks at Rihanna's Savage x Fenty Fashion Show Vol. 2.
Willow Smith walked in Rihanna's Savage x Fenty fashion show
Since her parents are mega Hollywood A-listers, we've watched the "Whip My Hair" singer grow up in the spotlight. The 19-year-old has carved out a career for herself through singing and as a co-host of Red Table Talk with her mother and grandmother.
However, watching Smith glide across the runway in Savage x Fenty lingerie was something we've never seen from the stunning starlet before. In the fashion show, which is currently streaming on Amazon Prime, Smith rocked black lace.
Along with Erika Jayne, Lizzo, and Paris Hilton, Smith stunned in black lingerie, a silk robe, and Doc Martens. She styled her short air in afro curls and wore a smokey eye with a neutral lip. It was iconic.
Jada Pinkett Smith is her daughter's biggest fan
Over the years, Pinkett Smith and Will Smith have always advocated for their children to be creative people in charge of their own journeys and lives. Though this is a new sultry side of Willow, Pinkett Smith was the first person to shower her daughter with love and support.
The A Different World alum posted a series of photos of Willow from the night applauding her stunning style and hyping her up in the best way. She captioned one photo, "We ain't in Kansas no mo'."
She also shared a snap of Willow with Rihanna saying, "My two fo'evahs right here!!! My two favs in the game! Check out @savagexfenty NOW on @amazonprimevideo!!!"
This is the kind of amazing support everyone deserves from their parent.