Inside Jada Pinkett Smith's Intense Workout Routine
When Jada Pinkett Smith first burst onto the scene in 1990 with her work in True Colors and A Different World, we had no idea that we would be seeing the Baltimore-born actor for the next 30 years. The actor/singer has remained a staple in Hollywood, appearing in movies like The Matrix and Girls Trip and now, hosting her hit talk show, Red Table Talk.
Despite the decades that have passed and now that Pinkett Smith and her husband, Will Smith, have adult children, the Jason's Lyric actor has not aged. Though she has a rather strict diet, much of the actor's youthful glow has to do with her intense workout routine.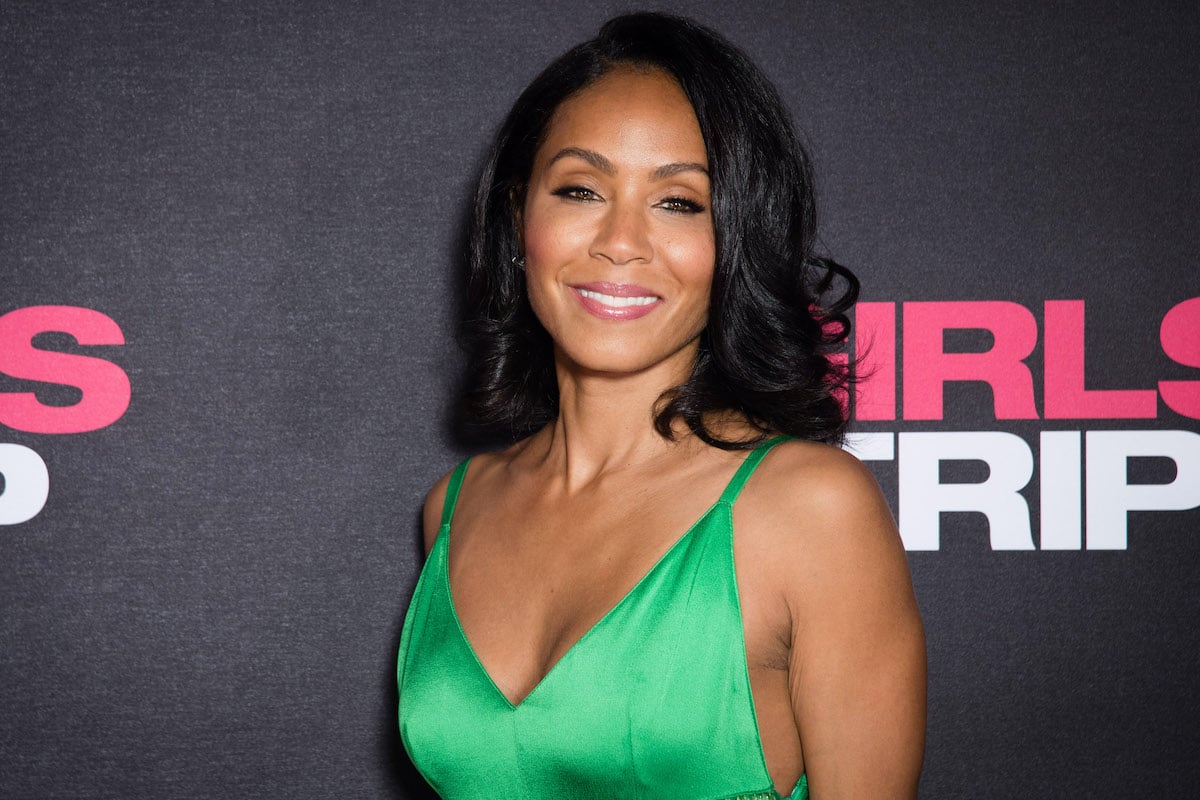 This is how Jada Pinkett Smith remains so youthful
While she has amazing genetics and access to the best skincare and trainers in the world, Pinkett Smith has said that her mother, Adrienne Banfield-Jones, has given her the best example of what it means to remain so youthful.
Pinkett Smith said of her mother and Red Table Talk co-host has been a huge inspiration to her.  "My mother keeps such a youthful spirit. She's young at heart," she told The Today Show. "She takes really good care of herself. We both do. Eating well, exercising, drinking water. We're both really on it."
Still, eating well and exercise are also major components for Pinkett Smith's healthy lifestyle.
RELATED: Jada Pinkett Smith Recalls How Her Serious and 'Unhealthy' Addiction Left Her With 'Emptiness'
Jada Pinkett Smith does not eat for pleasure
Though she adores pizza and french fries like the rest of us, Pinkett Smith very rarely eats for pleasure. Instead, the Set It Off actor focuses on nourishing her body. As a result, she stays away from all red meat, including pork and beef, she also limits her sugar intact.
While many of us love a sugary sweet, Pinkett Smith revealed that too much sugar took her on an emotional rollercoaster. Instead, her diet includes eggs, brown rice, fruits and vegetables, salmon, and nuts. Unfortunately, none of it super exciting. When Pinkett Smith does allow herself to indulge, she ramps up her exercise routine to combat it.
Jada Pinkett Smith's workout routine is super intense
Pinkett Smith has openly shared many of her workouts on social media. She's shown her fans her intense yoga routine, cardio, and HITT sessions with her trainer, Jeanette Jenkins, and much more. At age 49, Pinkett Smith has not slowed down one bit.
The actor's philosophy of working out is to remain consistent. "Everybody's thinking you gotta be in the gym for an hour and a half. Literally, I'm never in the gym longer than 45 minutes," she told BET. "Just be consistent—that's it! It doesn't necessarily have to be intense, and you will see a difference. Just go out of your house and do a brisk walk!"
In addition to working out during the day, Pinkett Smith, Banfield-Jones, and Willow often come together in the evening for yoga sessions to wind down the day. "I usually do my yoga at home in the evenings for about an hour," Pinkett Smith told Women's Health.