Jada Pinkett Smith's Childhood Was Riddled With Addiction and Abusive Relationships
Jada Pinkett Smith may seem to have it all together now but her childhood was not as rosy as people might think.
Jada Pinkett Smith and Will Smith have had their relationship hardships but overall, they present themselves as loving parents who are there for their children and allow them to be whoever they want to be. While Jada is an active parent in her children's lives, she didn't have the same growing up. Her mother, Adrienne Banfield-Norris, who appears on her Facebook show, Red Table Talk, was addicted to heroin for the majority of her childhood.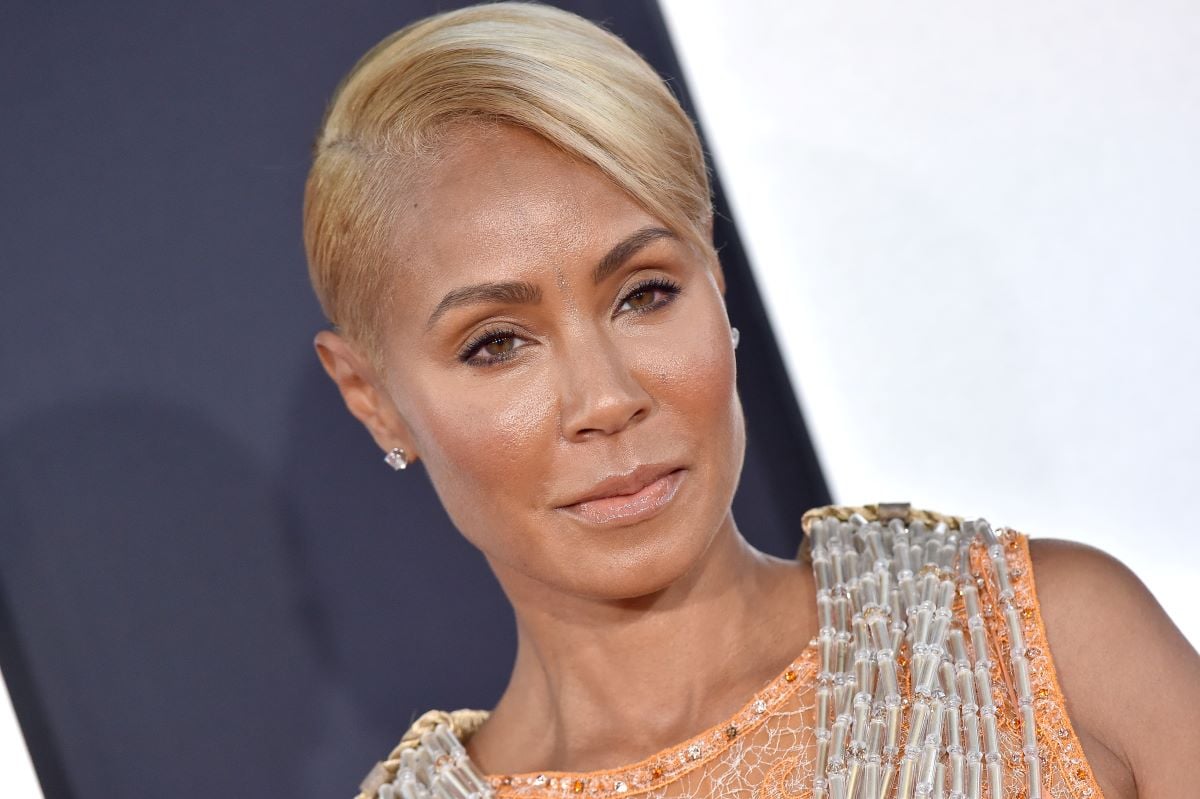 Jada Pinkett Smith's childhood
Pinkett Smith was born into violence. Banfield-Norris became pregnant with her in high school and married Pinkett Smith's father, Robsol Pinkett Jr.  Though the two divorced after a few months, the relationship was very violent. In 2018, Pinkett Smith spoke about it on Red Table Talk.
"I knew that my mother and my father had a very violent relationship early on," she said. "She has a couple scars on her body that, as a child, I was just curious. I was like, 'Oh, Mommy, what's that? What's that?' … This will be the first time that Willow's actually heard these stories about her grandfather who she knew."
"Not to make this like an excuse … but he was typically in an altered state when he was abusive like that," Banfield-Norris added. "He was typically drunk. I think women stay because they think that they're in love. That's what it was for me. I thought that it was love."
Jada Pinkett Smith's mom had a heroin addiction
Though Banfield-Norris appears to have it all together on RTT, she spent decades struggling with heroin addiction.
"It's difficult to talk about something that is gonna go out to the world," she said on the show in 2018. "I couldn't hide the unmanageability of my life, and the emotional and the spiritual damage I did to myself and to her [Pinkett Smith]. That was devastating. I abused drugs for over 20 years."
She continued, "I had to come to the understanding that there was a power. That God had been looking out for us, you and me both, through all of that. And I just had to let go and surrender so I could receive what he was trying to give to me, through other people."
Now, Pinkett Smith and her mother have a much healthier relationship. Through RTT, the two have been able to address and rehash some things that happened between them.
But after the coronavirus (COVID-19) pandemic caused people to be largely shut inside their homes, Banfield-Norris felt the need to start attending sobriety meetings again.
"I celebrated 29 years [sober] in December, so I'm in my 30th year," she said in a 2020 episode of the show. "It's been a long time since I had to rely on going to meetings daily.
"The quarantine, believe it or not, has actually put me back in touch with going to meetings," she continued. "My sponsor actually called me and let me know there were meetings online. I went to my old home group back in Baltimore. It was such a good feeling."