Jaden Smith Became a Vegetarian for This Eco-Friendly Reason
Jaden Smith's dedication to helping the environment affects his eating habits. 
The musician and actor is a vegetarian and has been since 2018. During a September 2019 episode of Red Table Talk, Smith shared with his parents, Will Smith and Jada Pinkett Smith, that he took his health journey a step forward by experimenting with a vegan diet. The diet resulted in physical ailments that concerned his parents enough to stage an intervention on the Facebook Watch show.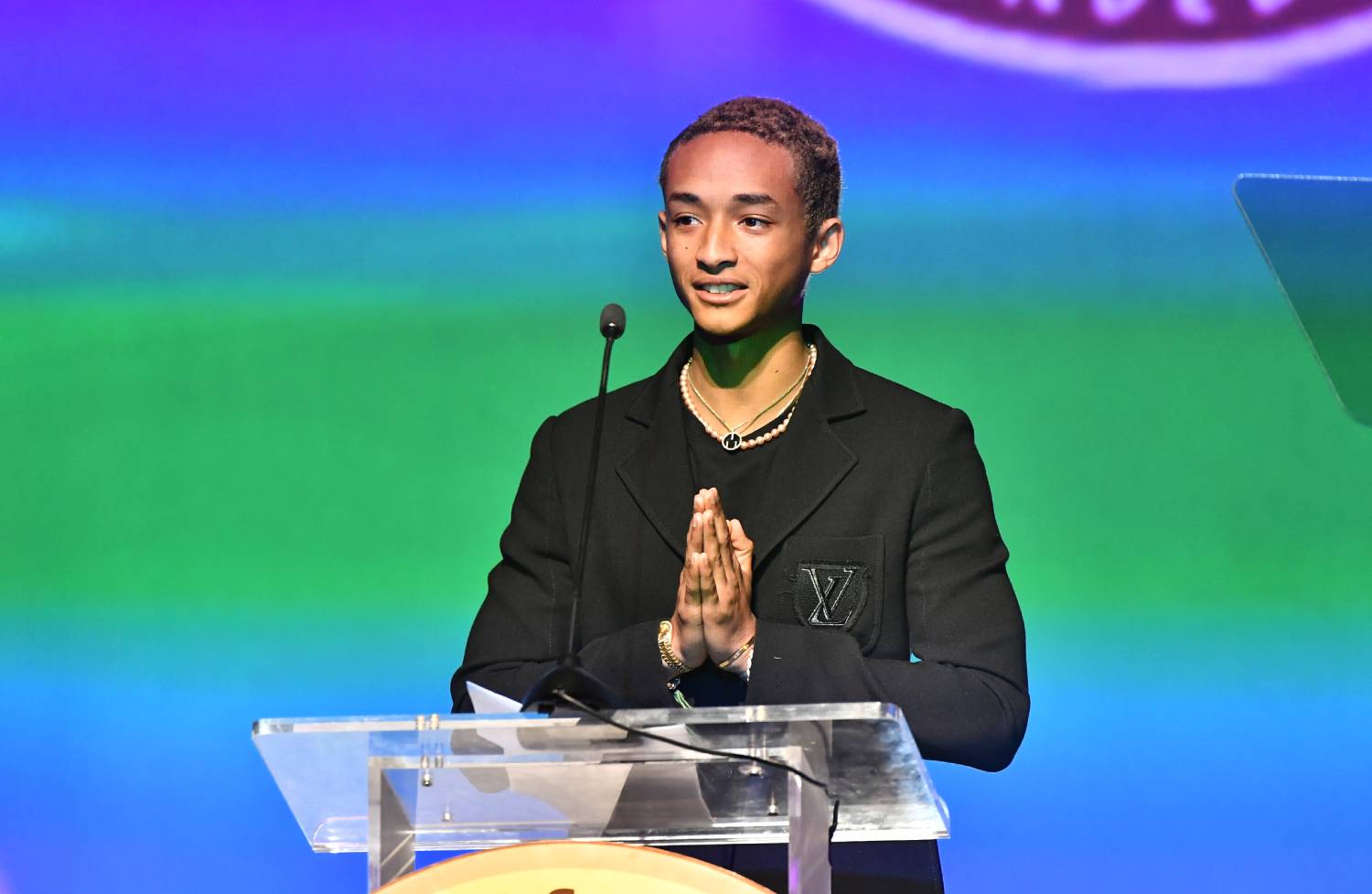 Jaden Smith decided not to eat meat that has 'environmental repercussions'
In 2018, Smith sat down with Food and Wine to discuss his vegetarian diet. At the time, Smith had recently started his new lifestyle choice and seemed committed to it. He shared with the magazine that he stopped drinking soda and likes to drink water as much as possible. Smith also doesn't want to eat meat with "environmental repercussions," which was why the actor started his vegetarian diet. Instead, Smith said he preferred to have vegan alternatives throughout his day.
"Vegan pancakes and vegan butter is the best combination. And vegan bacon and vegan sausage are the best things I've ever had. Usually, at my parents' house, there are vegan pancakes," Smith said. 
Jaden Smith says many members of the Smith family are 'vegetarian for two days'
Smith's vegetarian lifestyle affected his famous household as well. While the family has a tight bond, Smith shared they have different views regarding food. Smith shared he mostly cooked for himself when he lived with his parents. The rapper typically cooks vegetarian meals, which his family sometimes likes as well. However, he said many members of the tribe don't fully commit to his way of living. 
"It's a solo effort on my part. Everyone in my family has such different tastes. I don't want to cook things that aren't vegetarian. I don't want to cook meat because I don't want to breathe it in," Smith said of cooking at home. "Some people in the family are vegetarian for two days. That's what I always tell people. Don't think you have to be a vegetarian and stay vegetarian for the rest of your life. Just have one day out of the week when you're a vegetarian. Just follow it at your own pace."
Jaden Smith's transition to veganism scared Will Smith and Jada Pinkett Smith 
Smith's eating habits began to concern his parents in September 2019. While he considers himself a vegetarian, Smith admitted to mostly eating vegan meals sporadically throughout the day. He said he would eat "one big meal" a day and not much more.
In a special episode of Red Table Talk, Pinkett Smith brought Will, Willow, Trey, and Adrienne Banfield-Norris to support Smith. She said she and her husband noticed Smith's physical changes and felt they needed to speak out about it publicly. Will noted some of the changes included "dark circles" under his son's eyes. 
"Will and I had a bit of an intervention with Jaden because he's a vegan now, but we realized he wasn't getting enough protein. So he was wasting away," Pinkett Smith said. "He just looked drained. He was depleted. He wasn't getting the nutrients."