Jaden Smith and Daniel Radcliffe Used the Same Trick for Outsmarting the Paparazzi
Jaden Smith has never really known life outside of the spotlight. Even before he made the decision to pursue acting and music, Smith was receiving attention thanks to his famous parents. The son of two highly successful actors, Will Smith and Jada Pinkett Smith, Jaden has been a topic of public conversation for practically his whole life. But just because The Karate Kid star is used to being in the public eye doesn't mean he always enjoys it.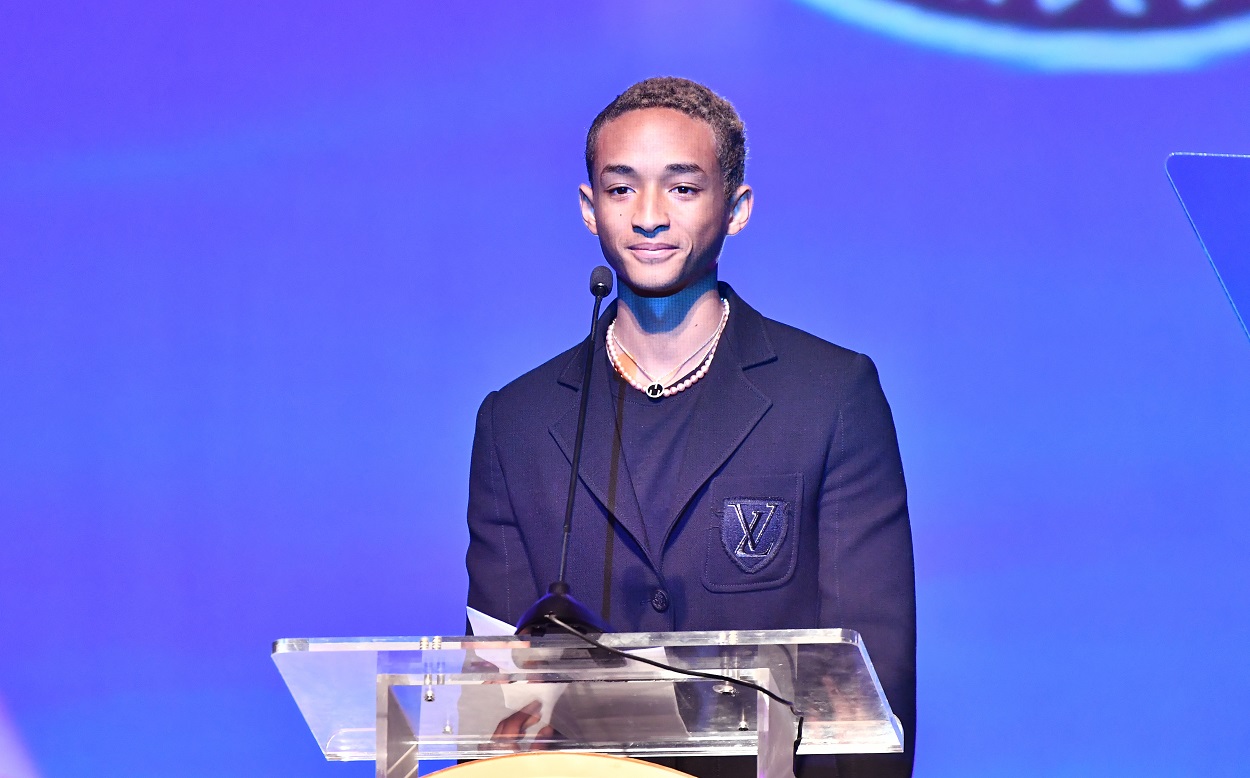 Like many celebrities, Jaden isn't a huge fan of the paparazzi. While he understands that getting his photo taken comes with the territory of being famous, he's not keen on having his photo taken every, single, time he leaves the house. To combat all the photos, Jaden made a clever decision to wear a lot of his clothes on repeat so that the paparazzi's pictures lose their value and, in some cases, even become unusable.
Jaden Smith made the decision to repeat outfits to outsmart the paparazzi
"This is my 100th time wearing these pants," Jaden said in an interview with Complex. "This is my 70th time wearing this shirt. And this is my 300th time wearing these shoes. Since I know that people are going to take pictures of me, I know that if I wear the same thing every day they won't publicize it. It's like doing an interview and saying the same thing every time. Eventually, people are going to stop using it. So I try to wear the same thing as much as possible."
Jaden continued on to share that for special occasions he may switch things up which produces a real wow factor for his fans. "There are certain times, like the Grammys, when I decide to wear some pants I haven't worn in a while or just make something like a new jacket," the actor added. "If I really want to surprise the world I'll just make something. I have a new collection coming out soon and a lot of the shirts are going to surprise people."
Daniel Radcliffe used the same tactic years before 'The Karate Kid' star
Of course, Jaden isn't the first celebrity to repeat outfits to outsmart the paparazzi. Daniel Radcliffe also used a similar tactic when he was filming the Harry Potter movies. As he was being hounded daily by the paparazzi, he also made the decision to wear the same outfit so that the photos taken of him would be unpublishable.
"I would wear the same outfit every single time with different T-shirts underneath. But I would wear the same jacket and zip it up so they couldn't see what I was wearing underneath, and the same hat," the Harry Potter alum shared in an interview with Jay Leno back in 2007, a whole decade before Jaden began using a similar tactic. "So they could take photos for six months but it would look like the same day. They became un-publishable, which was hilarious because there's nothing better than seeing the paparazzi get really frustrated."
Clearly, Jaden and Radcliffe managed to find a clever way to cope with the paparazzi. It'll be interesting to see if any other celebrities adopt a similar tactic in the future.