This Is What Inspires Jaden Smith About Fashion the Most
Jaden Smith is known for his eclectic style. However his fashion inspiration comes from an unlikely source. In fact, he loves to shock people.
Prior to their hit series, Red Table Talk, there was a ton of speculation about Will Smith and Jada Pinkett Smith's marriage as well as how they parent their children Jaden and Willow.
Their platform has allowed them to speak for themselves while explaining some of the things that have been said about them over the years. For Jaden, who has said he's determined to imprint himself on everything in this world, the rapper has gotten candid about his style and his approach to fashion.
This is what inspires him the most.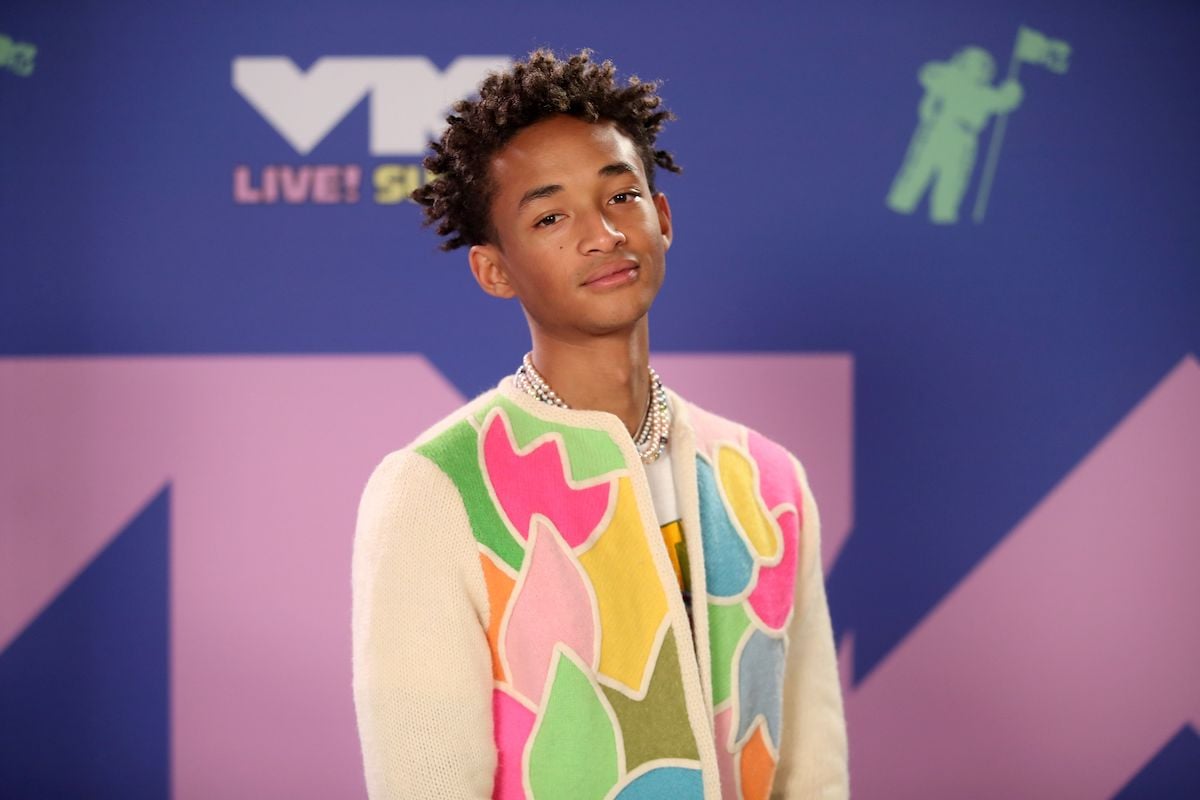 Jaden Smith says growing up with famous parents was a challenge
When your parents are arguably two of the most recognizable people on the planet, it can be hard to navigate the world. Luckily, Smith, who began his career acting in films like The Pursuit of Happyness and Karate Kid has worked hard to figure out his own thing.
The "SYRE" rapper explained that it took a moment for him to decide how he wanted to move through the world. He talked about his challenges in-depth on Red Table Talk,
You're not a normal human if you can't go out into the world. I don't know how things always work. I always get nervous at the end of dinner. How do you have dinner with a group of people? When I have dinner with my dad, he orders everything on the menu, and then he pays for everything, and then he leaves. So it's like — Is that how we do? Does everyone expect me to do that? It just makes you appreciate, you know, being at home, being with your parents, and spending quality time with family. You get out into the world, and you kind of just understand things.
Jaden Smith has been defining himself in his own way
The Smiths have always been open about raising their children with a ton of freedom and the ability to express themselves in whatever way they see fit. The JUST Water founder has used his passions to give back, work on music, art, fashion, and everything else.
"I think that I am pretty weird, in all fairness, but I definitely feel like it could've been weirder," Smith said during an interview on Desus & Mero. "I love my parents. I think they're amazing. They've taught me a lot of things and told me very seriously of ways to hold yourself in public and around other people in general. Life's crazy. Unexpected things happen."
This is what Jaden Smith loves most about fashion
Fashion is certainly one of the ways that Smith loves to express himself. After all, he wears both men and women's clothing and he even showed up to Kim Kardashian West and Kanye West's wedding in a batman suit.
"I wore the Batman suit to heighten my experience at the… prom which was fun," he told GQ, "but also at the wedding I felt as though I needed to protect everyone there and needed to have the proper gear to do so."
When to getting dress every day, he's inspired by the vibes. He told Paper Magazine,
I love it. I think clothes can really excite people. And it can frustrate some people too. I like that. For me, you know, I just I'm just trying to catch the vibes. That's it. It doesn't really make me excited until I see how crazy people are going.