Jaden Smith Just Revealed His Favorite Musical Artist of All Time
Jaden Smith has never been concerned with fitting in. At 22, he's already making quite a name for himself outside of his famous parents, Jada Pinkett Smith and Will Smith. Coming from such a famous family, Smith has been desperate to prove himself as an artist.
The rapper revealed his favorite musical artist of all time and why this musician has inspired his work, and how he approaches studying music overall.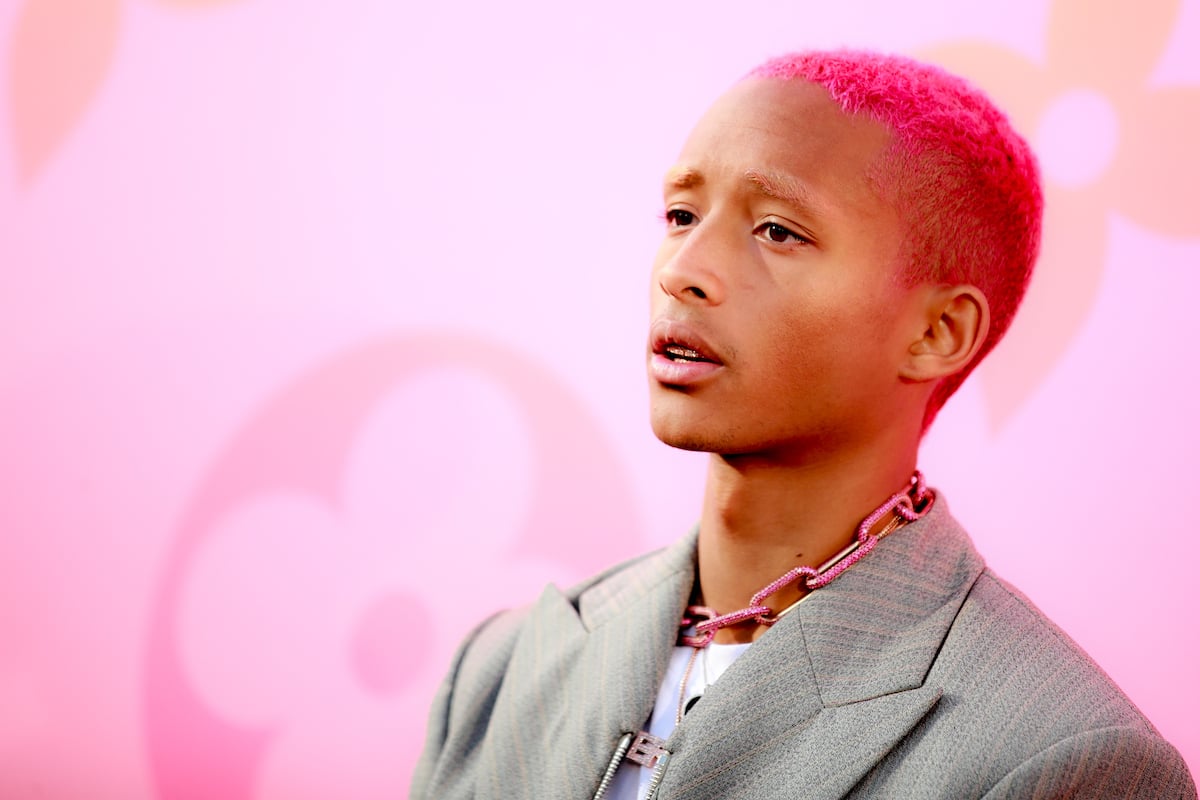 Jaden Smith says his sister Willow Smith is better than him in every way
In addition to being inspired by others, Smith is also inspired by those closest to him, including his young sister, Willow Smith. "We never really felt competitive because Willow's always been better than me at everything," he told Interview in 2016. "There's been no competition."
Instead of fueling competition between the siblings, Smith says his sister inspired his drive. He continued,
Willow started making music first. I was like, 'My younger sister is, like, 4, and she's making all these fire songs. What's happening?' Willow was doing all these things, about to have record label deals at like the age of 6, and I was like, 'I feel like I'm underachieving.'
RELATED: Jada Pinkett Smith Recalls 'Heartbreaking' Moment When Son Jaden Announced His 'Devastating' Decision
Jaden Smith has always been desperate to prove himself as a serious artist
With such famous parents and an acting career behind him, Smith didn't feel like he was being taken serious as an artist. In fact, to prove himself, he began shifting and changing his look.
When he was recording his 2019 album, ERYS, expressing his creativity on the outside, became extremely important to him. "I would always cut my hair inside the booth, and that's why I had all those crazy hairstyles for a while," he told Complex. "It became a part of the ERYS character where I had the clippers, and I shaved my head; however, in whichever way I want it to be shaved." He added,
Because you get in the studio so much and you're like, 'Yo, I need a different outlet. I need to express myself, not musically, to these people to show them how blessed I am and how much I think different [sic] from the average person. I wanted people to know I was an artist without having to have a conversation with me.
Jaden Smith says his favorite musical artist of all time is Kid Cudi
Smith has worked diligently to carve out a path for himself in the music industry without being in the shadow of his parents. He just released his latest song, "I'm Ready," on Marvel's Spider-Man: Miles Morales soundtrack.
Though he's been inspired by his sister, and one of his best friends, Yara Shahidi, Smith revealed that his favorite music artist of all time is Kid Cudi. He told Hot 97,
Cudi would always say things that just would, like, change my life. And then, you know, I thought it was just me and my brother for a while. Then I got older and started going to festivals and then I realized, oh man, everybody has felt that from Cudi. Everybody says that Cudi saved their life. … Everybody had that same experience listening to Cudi. If someone listened to Cudi, you knew something about them. You could tell certain things about them.
Kid Cudi has influenced Smith to study his music and study the artist who inspired the Ohio-born rapper as well.