Jaden Smith Was Barely a Teenager When He Started His Water Company
Jaden Smith had a significant amount of work ethic and environmental consciousness at a young age. 
The son of Will Smith and Jada Pinkett Smith paid attention to many issues happening in society while he was growing up. Instead of adapting to the environment's circumstances, Smith decided to use his influence to create real change. He opened up about why he started his company, Just Water, at a certain point in his life.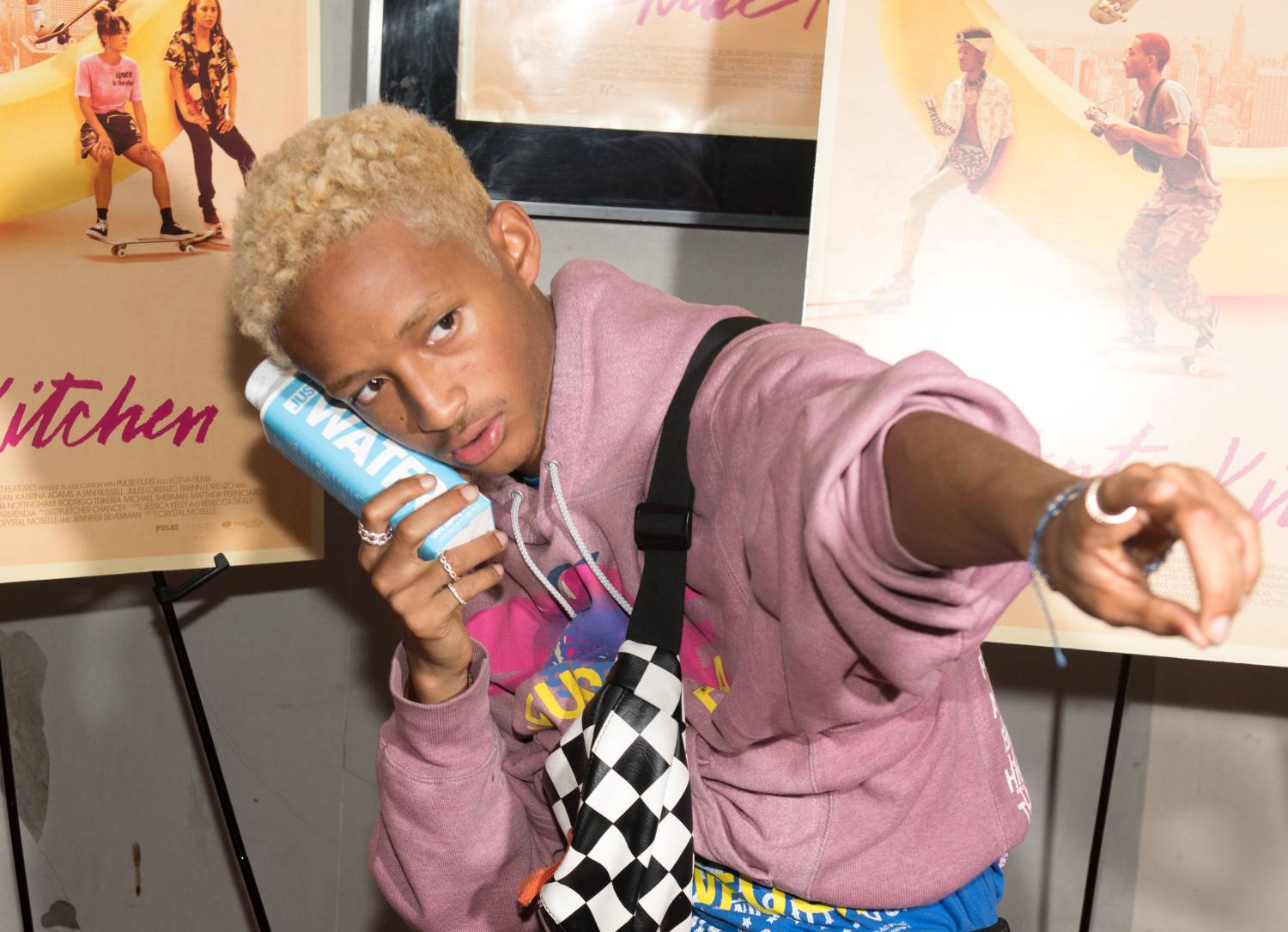 Jaden Smith created Just Water at 11-years-old
Both Smith and his sister, Willow, have attempted to make names for themselves outside of their parents' success. Smith first solidified himself as an actor when he starred next to his dad in 2006's The Pursuit of Happyness. He continued to work as a child star with films like The Karate Kid with Jackie Chan in 2010. 
In an interview with Food and Wine magazine, Smith said he also became interested in the environment at a young age. After Smith saw plastic water bottles littering the ocean and the planet, he decided to create a company that replaced all those single-use plastic bottles with something more sustainable and eco-friendly. 
"We started Just Water when I was 11. It was because I was so concerned with the Pacific Patches and the amount of the CO2 that goes into creating plastic. There were no other water bottles that had an alternative to [plastic], so that's when why we started Just, and found Tetra Pak," Smith said. "CO2 and greenhouse gases are a big concern for me as well. That's why the bottle is made up of 82 percent renewable resources and has a 42 percent reduction in CO2 compared to any competitor."
Jaden Smith primarily drinks water for environmental reasons
Smith's venture into the water business wasn't outside of his daily lifestyle. The rapper is vegetarian and said he mostly enjoys eating vegan meals. In addition to cooking food without meat, Smith shared he doesn't drink anything with sugar and drinks water as much as possible. 
"I don't drink soda for health reasons, and aluminum is a lot worse than plastic. I don't eat meat that has environmental repercussions. I just try to drink as much water as possible. I just drink water out of the faucet if I think it tastes good," Smith said. "It's really hard just because the way that our energy has been set up, the way that our lives have been set up, it's all been set up to be really not good for the environment. If you turn on a light, you're burning fossil fuels. If you turn on the water, you're burning fossil fuels. It's really difficult."
Jaden Smith's company, Just Water, is worth an estimated $100 million
After launching his company with his parents in 2015, Just Water has received massive acclaim. Smith donated multiple water bottles to Flint, Michigan, as many city areas struggled to find clean water.
According to Fast Company, Just Water has three bottling facilities in the U.S., U.K., and Australia and sells its distinctive mostly-paper water bottles in 10 countries and sold in over 15,000 retail locations in North America. The company is worth an estimated $100 million. The actor said he knew the company would be successful because his idea was both sustainable and straightforward. 
"I knew that it was going to be really hard to create, like, a new soda," Smith said of his original business idea. "And I knew that the recipe for water all over the world is pretty much the same and it was going to be a lot easier to create a new water bottle company than a soda company."