Jaime King vs. Kyle Newman: Who Has the Higher Net Worth?
Jaime King and Kyle Newman are getting a divorce and it looks messy. Take a look at who has the higher net worth — King or Newman.
Jaime King and Kyle Newman are at the forefront of the media because of their impending divorce and a restraining order. The 41-year-old actress filed for divorce on May 18, 2020. The judge also approved a temporary domestic violence restraining order for King, so that Newman may not be near her or contact her. As the couple hash out their divorce and custody battle, fans want to know if King or Newman has a higher net worth.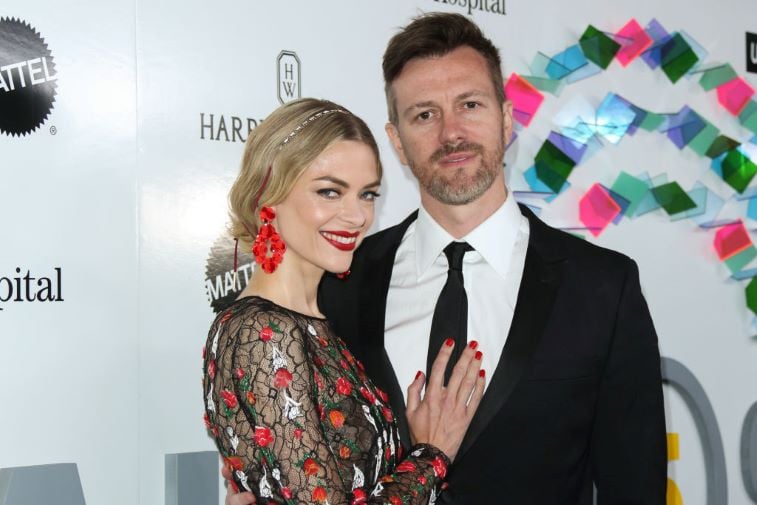 Here's what Jaime King has earned from her acting career 
Jaime King began amassing her millions at a young age. She began modeling at age 14 when an agent discovered her at a fashion show in Nebraska. By the age of 16, she was featured on major covers such as Vogue, Allure, Seventeen, Glamour, and Harper's Bazaar. 
The model began acting in 1998 as a co-host on MTV's House of Style. She also appeared in the films Happy Campers, Pearl Harbor, Slackers, and Bulletproof Monk. 
The Black Summer star began appearing in more high profile roles as Sin City, The Hard Goodbye, and The Spirit about ten years later. Recently, King was in Barely Lethal and The Pardon. She starred in a Hallmark movie, The Mistletoe Promise, in 2016 and voiced the role of several characters — including Aurra Sing — in Stars Wars: The Clone Wars from 2009-2012.
King appeared in various other movies and television shows to earn herself an estimated net worth of $8 million, according to Celebrity Net Worth.
Is Jaime King worth more than Kyle Newman?
Newman is a director, writer, producer, and editor with a long list of productions. He directed, produced, and wrote Star Wars: Smuggler's Gambit, The Return of the Jedi: 30 Years and Counting, and Star Wars: Smuggler's Bounty. 
He met King on the set of Fanboys, which Newman was directing in 2005. Newman also directed the 2015 feature film Barely Lethal, which King appeared in.
The director won a Coca-Cola Refreshing Filmmaker's Award for Bitten by Love in 1998. He also directed music videos for Taylor Swift and Lana Del Ray.
Although the producer has a long list of filmography, he is not worth as much as his wife. King is allegedly worth around $2 million. 
How many children do Jaime King and Kyle Newman have?
King and Newman married on November 23, 2007, during a small ceremony in Los Angeles, California. At the time, the actress told InStyle Magazine she would love at least three children.
However, in 2014, King revealed that she had five miscarriages and an ectopic pregnancy before having her first son in October 2013. Their second son was born July 16, 2015, with Taylor Swift as his Godmother.
The couple now have two sons: James Knight, age 6, and Leo Thames, age 4. King would like to come to a "private and peaceful resolution" to their divorce since she feels it will "be best for their children," according to a source reported by People.