Jake Gyllenhaal Is Baffled by Loofahs
Oscar-nominee Jake Gyllenhaal recently turned his considerable talents toward television. No, he isn't about to star in a new TV series. However, the 41-year-old actor does appear in a nautical-themed ad for a new version of a classic men's cologne. In an interview released simultaneously with the cinematic advert, Gyllenhaal revealed much about his personal bathing routine, including that he is baffled by loofahs. Why do loofah sponges confuse Gyllenhaal? Here's what we know:
Jake Gyllenhaal and Prada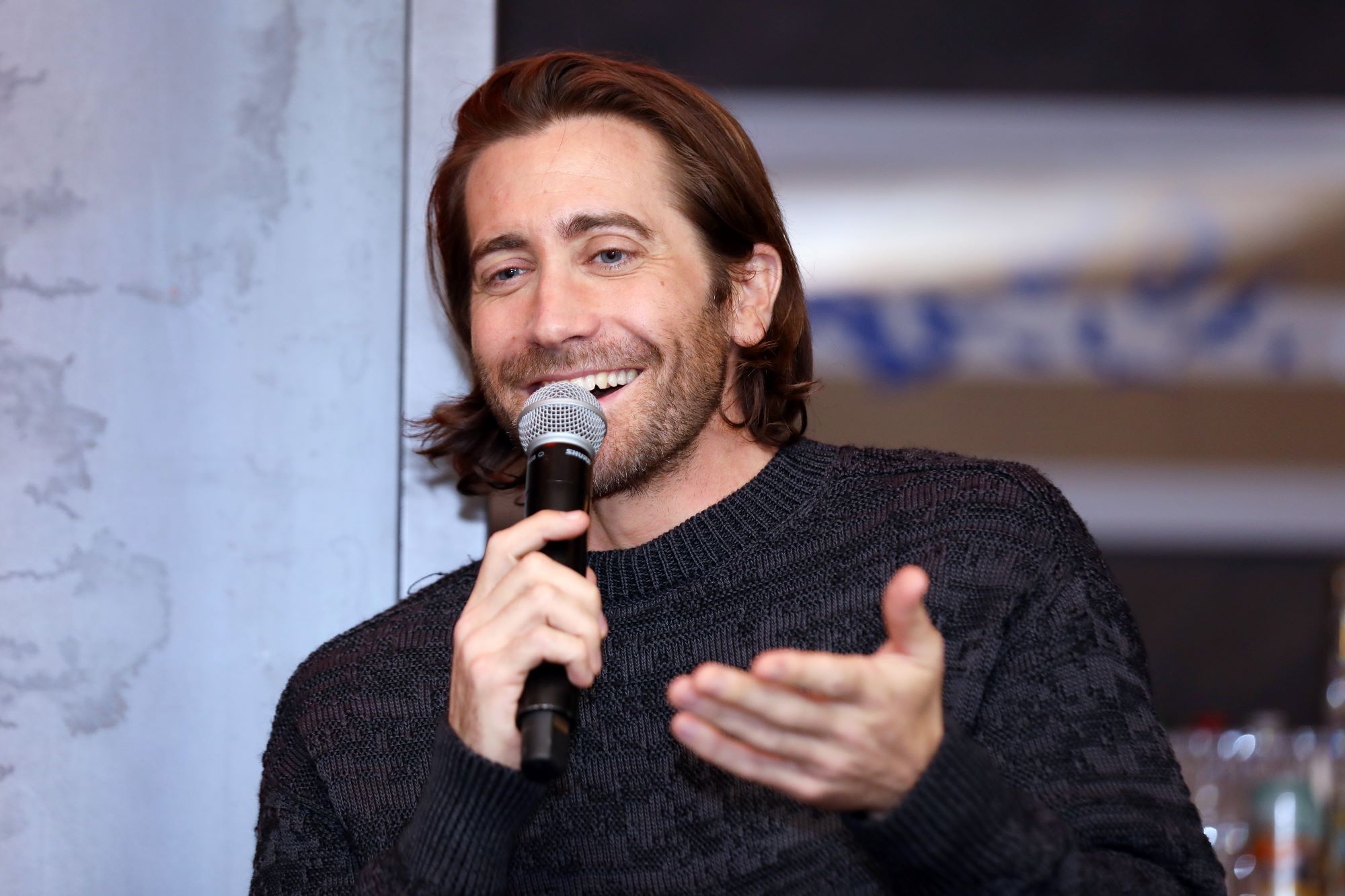 Prada's latest take on masculine fragrance began in February 1997, when Prada CEO Patrizio Bertelli and an Argentinian yacht designer named German Frers met in Milan to discuss building a new boat. Christened Luna Rossa, the vessel won the Louis Vuitton Cup in New Zealand, and Prada released Luna Rossa Eau de Toilette for men to commemorate the event, explains Forbes.
Since then, Prada has released several iterations of the fragrance, including Prada Luna Rossa Ocean, which debuted in August 2021 and is touted by Gyllenhaal, who appears through the magic of green screen to be singlehandedly sailing the Luna Rossa.
In a Vanity Fair interview, Gyllenhaal described the new Prada ad campaign as interacting with but failing to harness the overpowering forces of nature. Asked about his personal shower rituals, the Brokeback Mountain star said that the older he gets, the less he finds bathing necessary. He also explained that he found the notion that loofahs are grown, not factory-made, quite baffling. Gyllenhaal also said:
"Good manners and bad breath get you nowhere. So I do that. But I do also think that there's a whole world of not bathing that is also really helpful for skin maintenance, and we naturally clean ourselves."
Jake Gyllenhaal isn't the only one
The list of celebs who eschew bathing seems to grow longer (and smellier) by the minute. According to Nicki Swift, Russell Crowe's failure to bathe caused his Cinderella Man co-star, Renee Zellweger, to demand a body double be brought in for any intimate scene.
Matthew McConaughey, Julia Roberts, Cameron Diaz, and Gwyneth Paltrow stopped using deodorant decades ago, and Twilight actor Rob Patterson never washes his hair. Johnny Depp and his ex, Vanessa Paradis, were notorious for their pungent aroma, and Jessica Simpson rarely, if ever, brushes her teeth. Nicki Swift suggests that Shia LaBeouf "may need a loofah," but are any celebrities befuddled by bathing sponges? It appears that a lot of them are.
A little more about loofahs
Gyllenhaal told Vanity Fair he thought loofahs came from factories. Wrong, but he's not the only person to be ill-informed about the origin of the exfoliating shower accessory. Many folks mistakenly believe that loofahs come from some sea creature. In truth, loofahs are the fruit of a flowering tropical vine.
Shaped rather like a sea sponge and marketed in such a way to perpetuate the misleading notion of oceanic origin, the loofah is a member of the gourd family, which also includes watermelons, cucumbers, and squash. In many countries, young loofah gourds are harvested and eaten. In fact, one name for the vigorous vine is "Chinese okra," says Fact/Myth, which also notes the edibility of loofah flowers and buds.
In the U.S., loofahs grown for bathing purposes are allowed to mature on the vine, remaining until they turn brown. After that, they are snipped from the vine and peeled to reveal a network of fibrous material inside. Once the seeds are shaken out, the bare gourds find their way into bath boutiques and (some) celebrity showers.
It's not hard to grow your own loofah under the proper conditions. Provide well-drained, moist soil enriched with rotted manure and enough space to allow 30-foot vines to spread out, and you could be harvesting your own easy-to-understand loofah sponges in around 200 days, explains Good Housekeeping magazine. Cultivate and harvest loofahs for yourself, and they'll never baffle you as they do Jake Gyllenhaal.