Jake Gyllenhaal and Sister Maggie Are Related to Queen Elizabeth Through King Edward III
Maggie and Jake Gyllenhaal are two of the most talented siblings in Hollywood — and they're related to Queen Elizabeth.
Jake Gyllenhaal is a talented actor who got his start in the '90s. Some of his co-stars have given him compliments on his acting abilities. For example, Tom Holland saw that Jake Gyllenhaal easily becomes his character. 
Of course, Jake Gyllenhaal is not the only star in his family. Maggie Gyllenhaal has been almost as successful as him, and the two have starred in popular movies. Not only are they A-list celebrities, they also have royal relatives.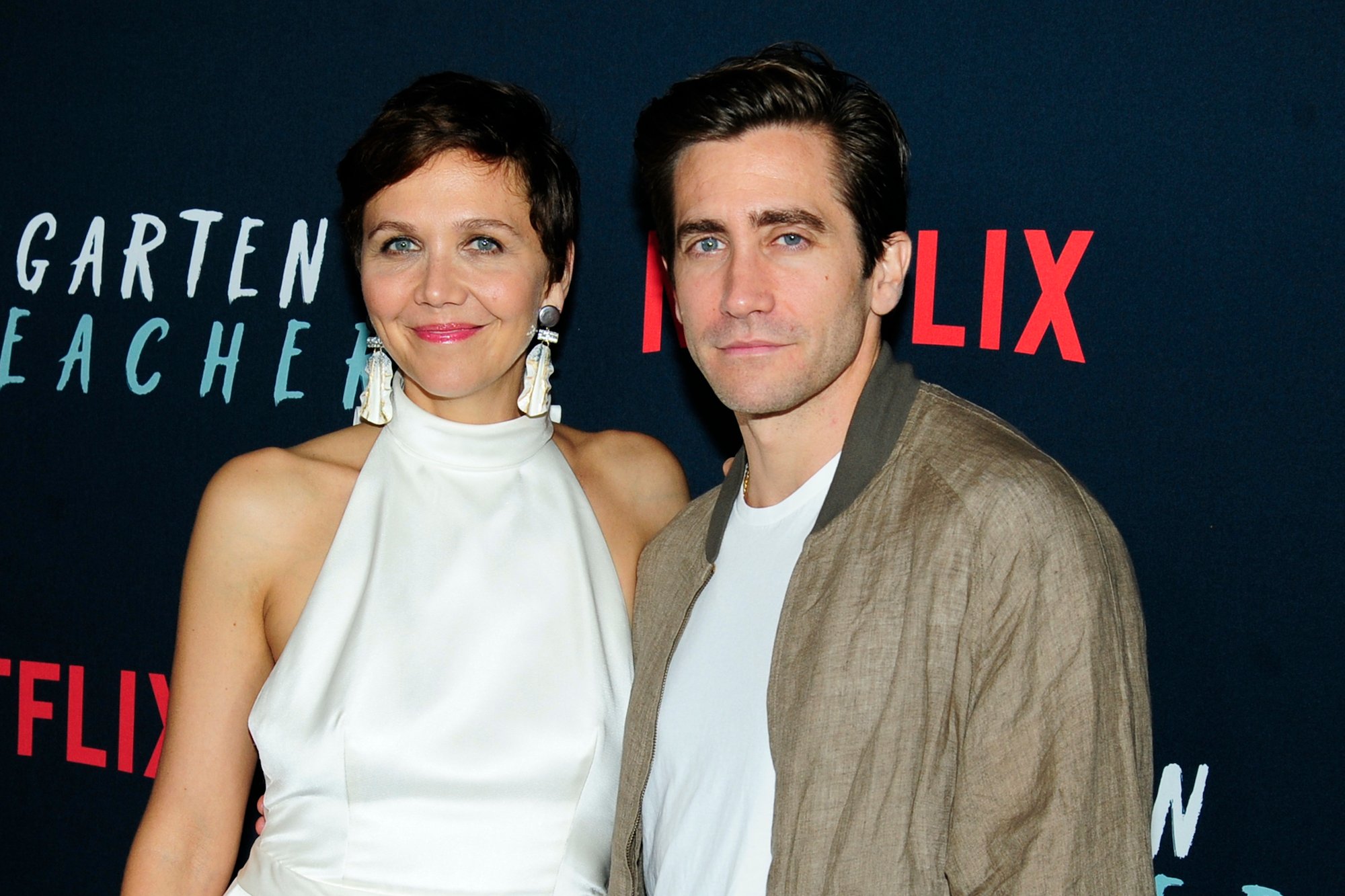 Who are Jake and Maggie Gyllenhaal?
Jake Gyllenhaal was born in Los Angeles, California, to parents who have worked in film. He received exposure to the inner workings of the industry at an early age. He went to Columbia University for a year before dropping out to focus on acting. 
In 2002, Jake Gyllenhaal began a relationship with actor Kirsten Dunst. They were together for two years before breaking up. Jake Gyllenhaal would go on to date other celebrities, like Taylor Swift. Currently, the actor is in a relationship with model Jeanne Cadieu. 
Maggie Gyllenhaal is the older sister of Jake Gyllenhaal. She was born on November 16, 1977, and is well-known for acting as well. She has gotten to know other celebrities, like Dunst. The actor once got to work with James Spader, but their working relationship was complicated. 
In 2002, Maggie Gyllenhaal started to date actor Peter Sarsgaard. The couple tied the knot in Italy in 2009. Maggie Gyllenhaal and Sarsgaard had two daughters together. 
Jake and Maggie Gyllenhaal are both successful actors
Both Jake and Maggie Gyllenhaal began their acting careers when they were young. Jake Gyllenhaal's first role was in 1991 in a film titled City Slickers. Later, he would star in Donnie Darko alongside his sister. Some of Jake Gyllenhaal's most successful movies are Brokeback Mountain, Everest, and The Day After Tomorrow. Fans of the Marvel Cinematic Universe will recognize Jake Gyllenhaal from Spider-Man: Far From Home.  
Maggie Gyllenhaal also has had a successful career so far. She started acting as a teenager, and her first credited role was in Waterland. Maggie Gyllenhaal starred in Secretary and Stranger than Fiction. The star has spoken out about experiencing ageism in Hollywood, and she mainly finds work in smaller projects due to it. 
Jake and Maggie Gyllenhaal are relatives of the Queen
The British royal family has a large family tree. Over the centuries, it has branched out to include numerous cousins to the main family. Almost all of them have been accounted for, and several celebrities have some royal blood in them. 
Insider issued a list of famous people with ties to royalty. Several of them are related to Queen Elizabeth II. Jake and Maggie Gyllenhaal are distant relatives to the Queen. They reportedly are her 19th cousins. 
How removed they are is unknown. Jake and Maggie Gyllenhaal's shared lineage with the Queen goes all the way back to King Edward III. The King lived during the 14th century. 
King Edward III ruled during the Hundred Years' War
According to Britannica, King Edward III was born on November 13, 1312. His reign began in 1327 at the age of 14, and he would rule for 50 years until his death in 1377. A couple of King Edward III's titles were Earl of Chester and Duke of Aquitaine. However, he did not receive the title of Prince of Wales despite tradition. 
King Edward III was famous for a series of victories during the Hundred Years' War. He helped destroy the French navy during a battle near Flemish City. The monarch expressed a certain amount of vigor, and people did not consider him a bad ruler of England.