Jake Gyllenhaal Thinks 'Donnie Darko' Has Withstood the Test of Time
The ending of 'Donnie Darko' left many viewers confused, but Jake Gyllenhaal still stands by the sci-fi psychological thriller.
One of Jake Gyllenhaal's first films, 2001's Donnie Darko, was a cult classic released. The movie is about a young boy who narrowly escapes a bizarre accident and begins to see a man dressed in a rabbit suit named Frank who convinces him to commit several crimes. If you think this is a retelling of the Jimmy Stewart classic Harvey, you would be way off. This film is much darker and considerably more mysterious.
The ending left many viewers confused, which led to interesting discussions between fans of the movie. Let's take a look at the movie 21 years later as well as Gyllenhaal's ideas about why it has amassed such a cult following.
What is 'Donnie Darko' starring Jake Gyllenhaal about?
On the surface, the movie is about a troubled teenage boy who appears to have a mental illness. He has hallucinations involving Frank, a man dressed in a rabbit suit, who saves his life by luring him away from his bed moments before a jet engine falls through it. Frank then convinces Darko to commit several crimes and warns him that the world will end in 28 days. 
However, upon closer inspection, this movie has a sci-fi undertone. Basically, the movie delves into the realm of time travel and alternate universes. The ending is especially confusing for a lot of viewers. But if you consider that Darko is involved in time travel and alternate universes, it does begin to make a little more sense.
The bizarre ending of 'Donnie Darko'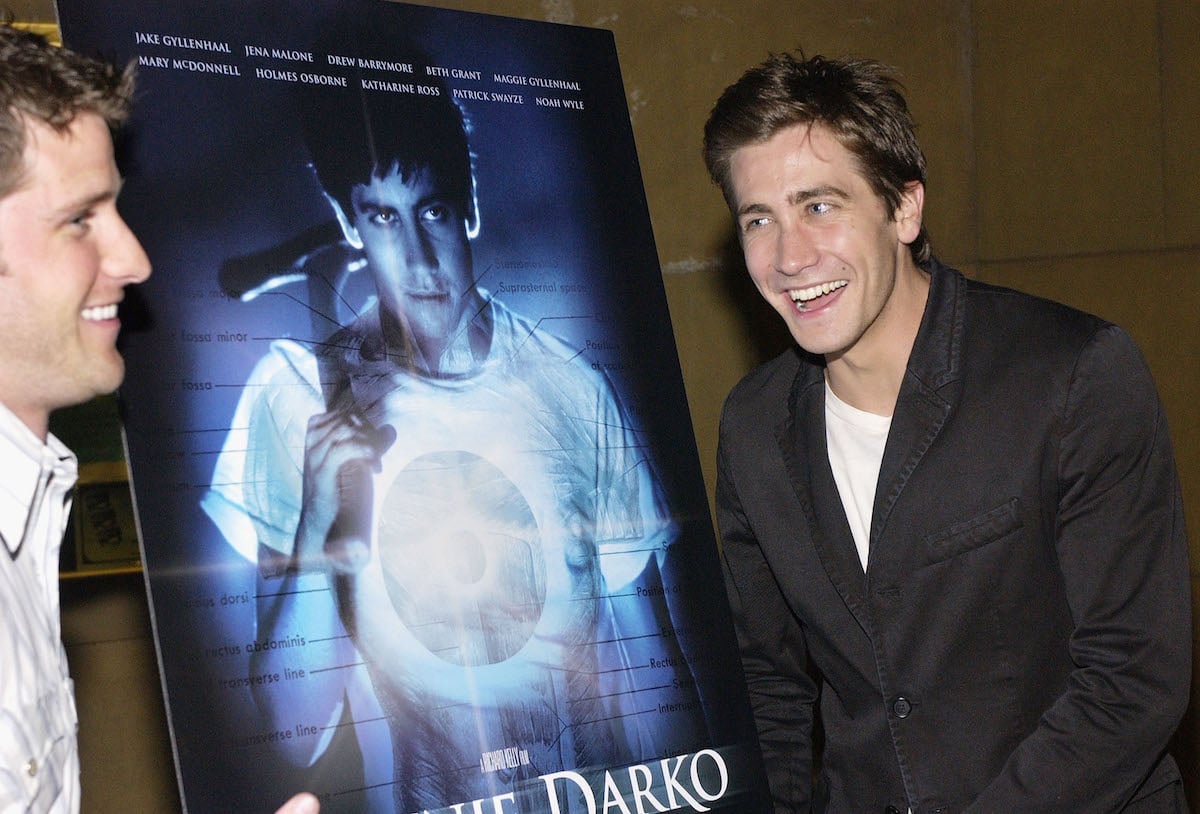 Gyllenhaal says he likes the idea that the ending was somewhat vague. He says the movie will bring up and has brought up so many questions, especially the ending. Gyllenhaal says this is what makes Donnie Darko a successful story. He also said he likes that it is a movie that "messes with you a bit." 
The now-41-year-old goes on to say that because the ending is vague, it has stood the test of time. Since the movie's release in 2001, it has remained popular among fans who continue to speculate about the ending over the years. 
Audience and critics' reactions to 'Donnie Darko'
The film was a commercial disaster when it premiered in 2001, grossing just $517,375 in its brief run. This could have been, in part, due to the film's promotion, which included an aircraft-involved accident shortly after the September 11 terrorist attacks in the United States.
The consensus among critics was generally positive. However, Roger Ebert gave it only 2 and a half stars mostly due to the ending. He remarked that the film builds beautifully, but the ending is too vague and there is no closure. He says, "Donnie Darko is the one that got away. But it was fun trying to land it."
Indeed, audiences were left scratching their heads as well. However, this made the movie more intriguing to many fans. It has developed a cult following since its release. Fansites like Donnie Darko: The Tangent Universe have popped up with some impressive interpretations that shed light on the story. 
Gyllenhaal was only 19 when he appeared in Donnie Darko. It certainly set the tone for the rest of his career. He went on to appear in acclaimed and contentious films such as Brokeback Mountain and Nocturnal Animals. Luckily, Gyllenhaal saw from an early age the value of going against the grain in Hollywood sometimes and has turned in some stellar performances during his career.