Jake Johnson From 'New Girl' Says Tom Cruise's Stunt Advice Was 'Don't Fall'
Actor Jake Johnson from comedy series New Girl admits he's more of a risk-averse actor than someone like Tom Cruise.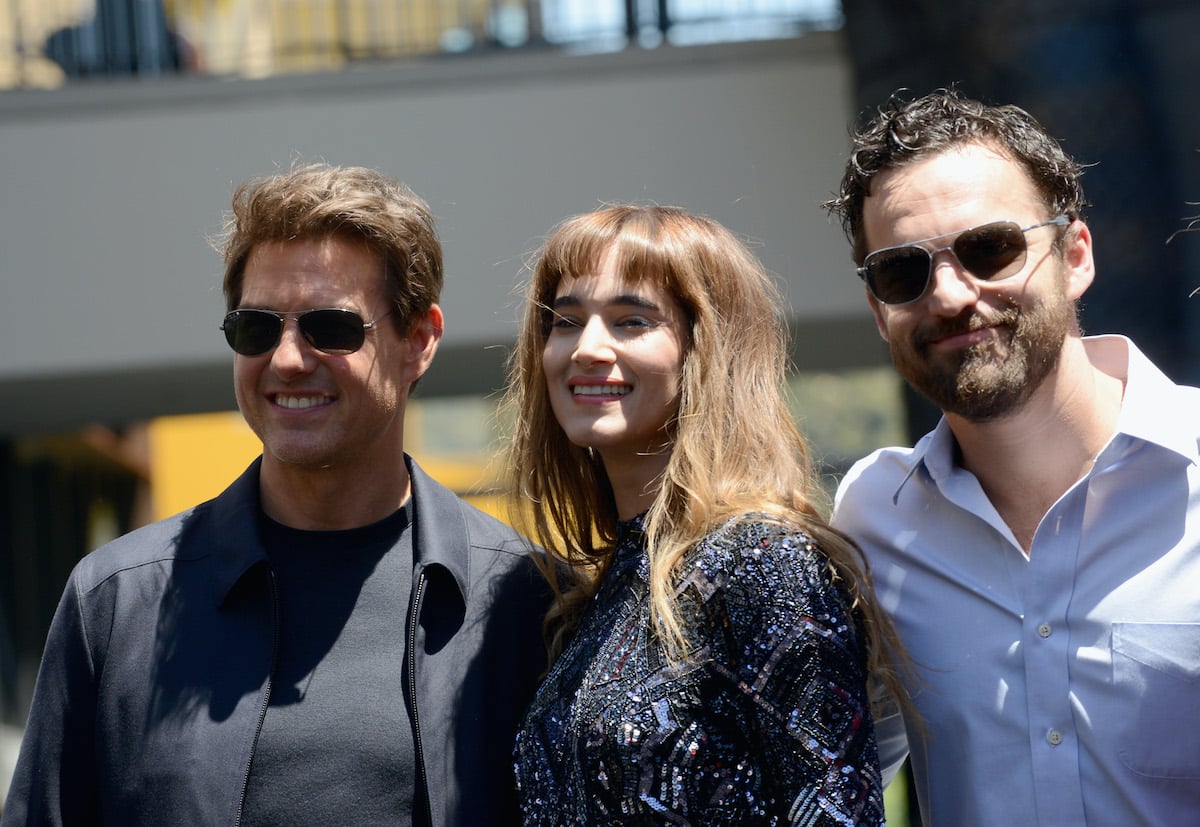 But when he appeared alongside Cruise in The Mummy he was challenged to embrace Cruise's love of doing his own stunts, even though Cruise's advice on how to avoid death during the stunt was hardly a comfort.
Johnson was faced with a daring stunt where he could seemingly fall to his death. Cruise's advice on how to safely get through the stunt? "Tom Cruise said was, 'Well, don't fall,'" Johnson recounts on the Life is Short with Justin Long podcast. "My a**hole tightened up to such a degree that it's never gone back to fully normal. But, there was a couple of moments like that on that movie with him where I'm like, 'Oh, you really are a different thing.'"
No wires? No problem
Johnson recalled a stunt where he was tasked with building hopping during the film. He hoped he'd be connected to wires or have some type of safety device to allow him to comfortably perform the stunt.
"I think I literally was so in my head, I think I was so out of body experience having a panic attack, but trying to be cool. Ten minutes before shooting, I'm like, 'On the day, where will the wires be?'" Johnson recalled asking Cruise. "[Cruise] starts laughing, and he's like, "Well, if there was going to be wires, they would obviously have had to already be established."
That's when Johnson realizes there is no device to connect wires. "Where would they be hooked up to? It's just the sky," he said.
While he reconciled that he'd have no support from wires, perhaps there would be a net to catch his fall? "I was like, 'No, no, that makes perfect sense,'" he continued. "That makes sense to me. Well, my concern is, if I were to fall off the building there does not seem to be a net, and I feel as if I would potentially die. What I was waiting to hear is, of course, there's going to be a net."
Just don't fall
That's when Cruise broke it to him that Johnson was going to have to summon his daredevil spirit and go for the gusto.
"We looked at each other and he was laughing and he said, 'Don't fall,'" Johnson said. "Then, we walked to our first marks, walked it again. Then right beforehand, he put his hand on my shoulder, he's like, 'You've got
this Jake. This is why you've been trying… You're fine.' I thought like, 'Holy f**k, I have to do this now.' Then, you just do it."
Cruise's recent big stunt was screening Tenet in a London, England movie theater during a pandemic. He shared a video on Twitter where he is wearing a mask in a packed audience. "Big Movie. Big Screen. Loved it," he tweeted along with the video.