Jake Johnson Revealed Why Zooey Deschanel Isn't in His New Show But Other 'New Girl' Stars Are
Why Jake Johnson said he felt too embarrassed to ask Zooey Deschanel to do his Netflix show Hoops.
Jake Johnson is lending his voice to the new animated Netflix comedy Hoops and some of his former New Girl co-stars are along for the ride. Noticeably absent? Zooey Deschanel. Johnson revealed why he didn't even ask her to be part of the show — and it comes down to embarrassment.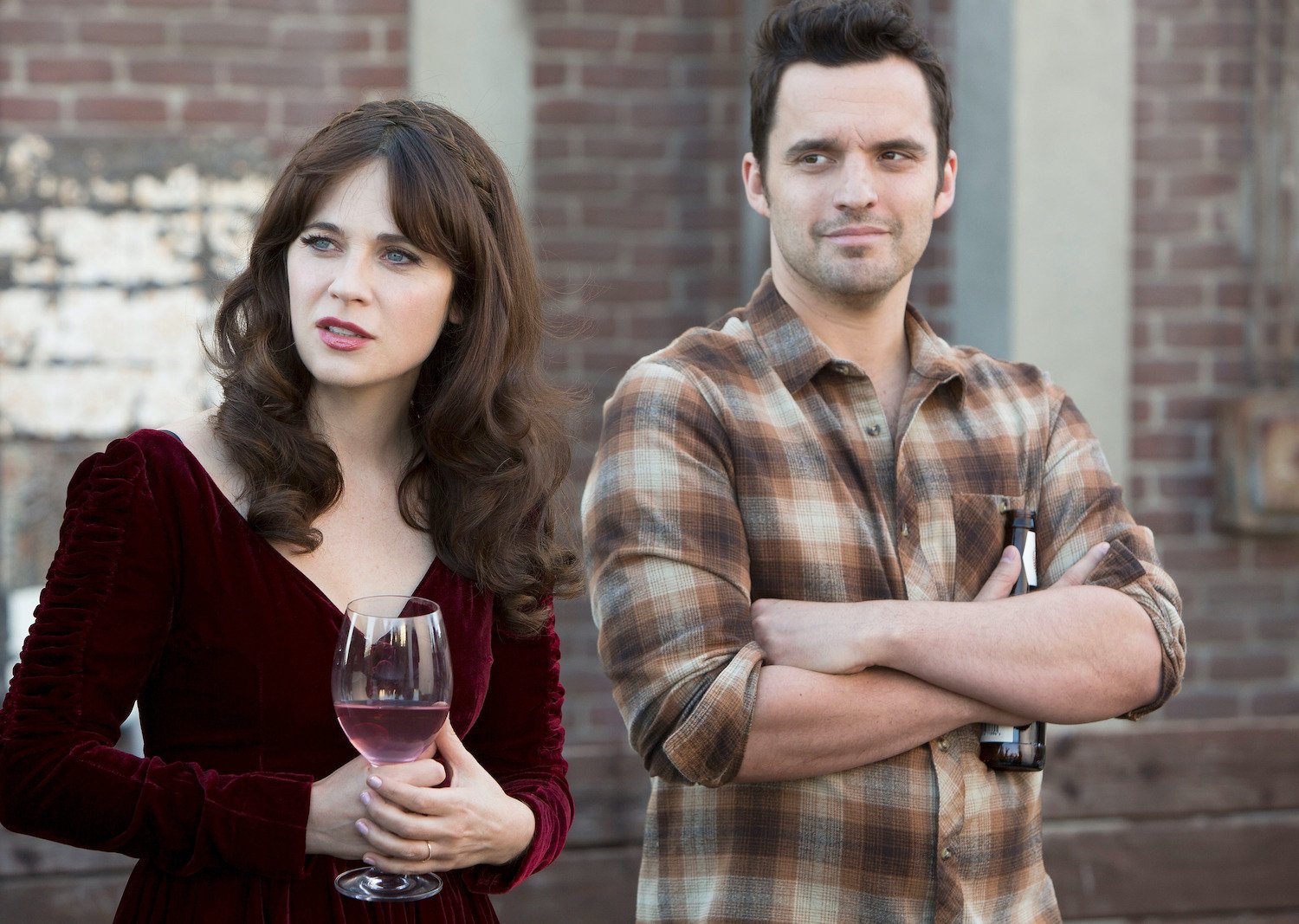 'Hoops' has a bit of a 'New Girl' reunion
Johnson voices the foul-mouthed character Coach Ben Hopkins on Hoops and he enlisted some of his favorite people for cameos on the series. Max Greenfield, Hannah Simone, and Damon Wayans Jr., who starred alongside Johnson on New Girl, are all involved in the show.
Johnson had hoped to get Lamorne Morris on board as well but he had a scheduling conflict. "You know, Lamorne was out because he wanted to play Coach Hopkins [Laughs]," Johnson explained in an interview with EW. "No, the truth is that I believe there was a part where we tried to get Lamorne to do and there was something with scheduling."
Jake Johnson was too embarrassed to ask Zooey Deschanel
Johnson also explained why Deschanel isn't voicing a character on the show — and it turns out that he was embarrassed. Since the show leans more crude in its comedy angle, he thought he might feel weird having his former co-star take part.
"Honestly, I would have wanted Zooey, but this show is so disgusting that I was a little embarrassed to ask her," Johnson explained. "I think I would have a hard time with Zooey in the room and me being like, '[Yelling] 'F*ck off, motherf*cker, you motherf*cking piece of sh*t!'"
He added, "Even though she's not a prude, I would feel a little weird about it."
"But I love the cast of New Girl," Johnson noted. "My thing is when I work with people and I like it, I like to do it again, so, for me, it's just an opportunity to see a friend who is really talented."
The cast of 'New Girl' doesn't hang out but are still friends
Johnson may love his former co-stars, but he recently revealed that they've never hung out together outside of work.
During the August 25 Life Is Short With Justin Long podcast, Johnson shared, "I've never hung out with Max Greenfield or Lamorne Morris outside of work. Not once. I've never hung out with Damon Wayans Jr." 
"Mind you, if we are shooting on location, we all go out to eat. We all like each other," he clarified. "I've got the friends who I see on a regular basis and then I've got the friends who I work with, who I really like."
Johnson said he and Greenfield text all the time and admitted that after working with Wayans Jr. on the movie Let's Be Cops, they are "so comedically intimate" with their texts, "but we've never met each other's kids."
'Hoops' isn't for everyone
In discussing Hoops, Johnson cautioned that the show might not be for everyone. "If you like the first minute or the cold open where coach is yelling, if that doesn't offend you, then I think you're going to like the whole show," he explained to Entertainment Weekly.
"And if it does offend you, then you shouldn't watch because I don't think you're going like the whole show," he added.
Johnson also explained "it's just a show about jokes and there's no message in it," adding, "If this is not your sense of humor, you're not going to like it. But if it is, it's just loud and ridiculous and fun and it's not trying to be anything other than what it is."