Does the 'New Girl' Cast Hang out? Not According to Jake Johnson
Is the 'New Girl' cast still friends? Jake Johnson says he doesn't hang out with his former co-stars. But what about the others?
The New Girl cast had amazing chemistry, so you'd assume they're friends in real life. They are all still pals but, surprisingly, they never hang out, according to Jake Johnson, who played Nick Miller on the hit series. However, he made these comments before a new podcast changed that for some of the New Girl actors.
Why the 'New Girl' cast doesn't hang out in real life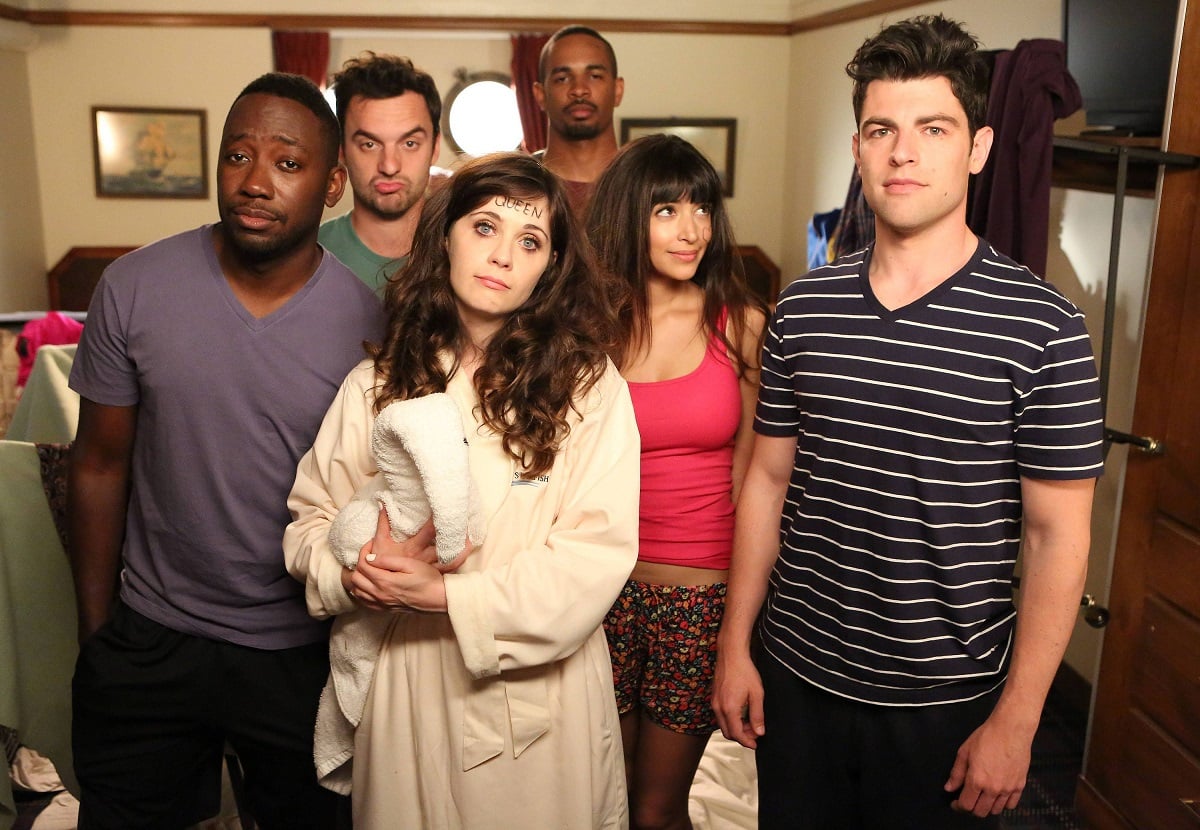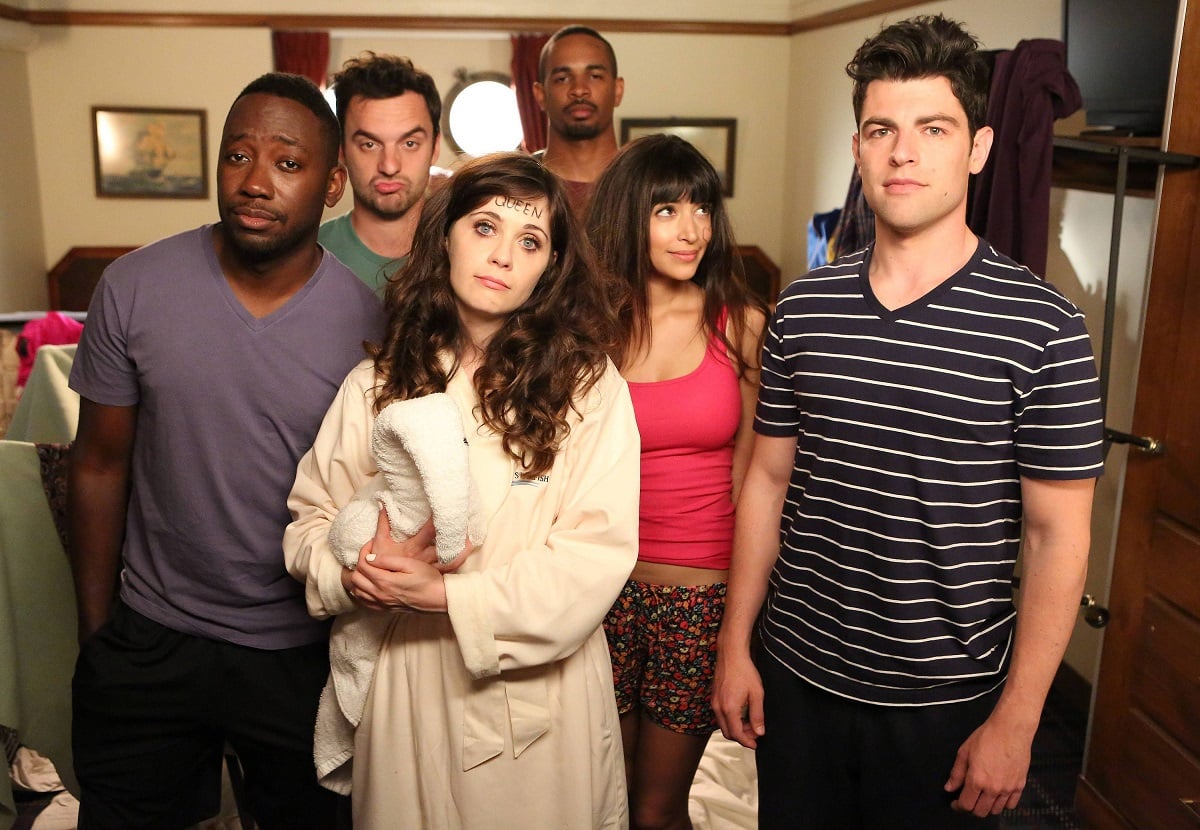 During an August 2020 appearance on the podcast Life Is Short With Justin Long, Johnson revealed that, even though the cast of New Girl are friends, they've never really hung out together outside of work. Shocking, right?
"I've never hung out with Max Greenfield or Lamorne Morris outside of work," Johnson confessed to Long, who recurred in New Girl Season 1 as Jess' boyfriend, Paul. "Not once. I've never hung out with Damon Wayans Jr." 
That doesn't mean that they aren't pals, however. "Mind you, if we are shooting on location, we all go out to eat. We all like each other," Johnson added. "But the only time Max, Lamorne, and I have ever gone out to eat is we were doing some photoshoot and we all went and got a bite to eat."
Turns out, he said that "it was a mistake because another table of people saw the cast of New Girl doing bits with each other."
"The truth is, yes" they have great on-screen chemistry, the actor noted, explaining, "but in this business, we don't see each other. I've got the friends who I see on a regular basis and then I've got the friends who I work with, who I really like."
Jake Johnson does keep in touch with his co-stars
Though the former co-stars don't see each other, some remain close. Despite reports that Jake Johnson and Zooey Deschanel didn't get along, he shared that working on projects is a way to bring them together.
"The only time we see each other is like this," he said, referencing being on Long's podcast. "Max and I text all the time but if he tried to FaceTime me on a Wednesday, I would write like, 'Leave me alone,'" Johnson explained. "If he said, 'This is for a podcast nobody will watch,' I'll say, 'Wednesday at 10:30' and I don't know why that is."
Johnson also shared that he and Wayans Jr., who played Coach in New Girl, "connected so strongly when we made Let's Be Cops that the bond between me and him is so weird. We are so comedically intimate via our texts but we've never met each other's kids."
Other 'New Girl' actors reunited for a rewatch podcast
What Johnson may not have counted on was the emergence of a New Girl project outside the TV show. He spoke for himself as to why he doesn't hang out with his former co-stars. But Zooey Deschanel, Hannah Simone, and Lamorne Morris teamed up in 2022 for a rewatch podcast, Welcome to Our Show.
In an iHeartMedia press release, Deschanel noted she was "overjoyed to work again with two of my favorite people." Meanwhile, Simone said she and her former castmates "missed each other so much."
The three New Girl actors have brought on a couple of notable guests, including Justin Long, naturally. So while Jake Johnson may not hang out with the three in his free time, it's likely he'll eventually join them for an episode of the New Girl podcast.