Jake Paul's Ex, YouTuber Tana Mongeau, Opens Up About Having Suicidal Thoughts
Tana Mongeau has had a tough time in the public eye. Now, she is opening up about her struggles with depression and Xanax abuse.
Being a successful YouTuber may seem like it's all glitz, glam, and freebies from high-end brands, but there is a much darker side to the lifestyle. Putting yourself in the limelight means that you are opening yourself up to any mean or awful thoughts that people on the internet might have about you. And the internet is never lacking hurtful comments.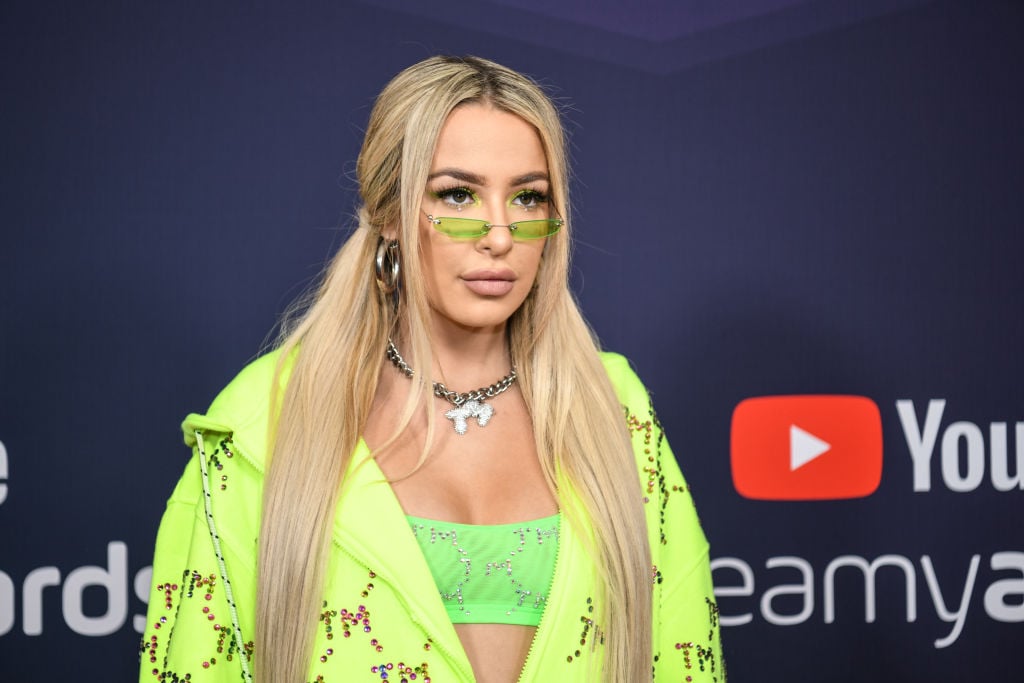 YouTuber Tana Mongeau had to deal with all of this on top of some dark things from her past that all accumulated to her going through a depression where she became addicted to Xanax.
Tana Mongeau's past
Now, Mongeau may be most known for her breakup with actress Bella Thorne and her speedy marriage to fellow YouTuber Jake Paul, but her downward spiral started long before that.
"I think it was a culmination of my entire 21 years of life," she says, opening up in a new YouTube video. "It's not something I talk about. My childhood was the worst thing on earth. I'm very lucky to have gotten out of that, but I spent 15 years of my life being so incredibly emotionally abused."
"I was raising myself all of those years. I built up so much hatred for my parents, like so much anger for the life they had given me," she continued.
And while she was rising in fame, she was sinking emotionally.
"I spent the next six years continuing to bottle in any emotional pain that I could while I was also snowballing into a bigger and bigger point of fame. Months before I started my YouTube channel, my best friend died, and I was spending the days filming and the nights staring at the ceiling, bottling in the depression," she said.
After getting away from her parents, Mongeau still struggled with harmful relationships.
"Ever since I was 15 years old, I struggled with numbing things out with anything."
Tana Mongeau's Xanax addiction
In order to numb the pain, Mongeau was taking Xanax.
"I was at a point of taking Xanax where it's not that I was trying to overdose — that drug has killed people I love — I was definitely taking enough to where I wasn't trying to kill myself but I definitely didn't care if I died," she said.
She was taking so many that she eventually had to tell her manager Jordan Worona about her problem. His interference helped Mongeau come to terms with her addiction.
"[He] was like 'So you tried to kill yourself?' And I was like, 'No, I just took this amount of pills,' and he was like, 'If you're taking that much and you know it can kill you, you're OK with that?'" she said.
How is Mongeau doing now?
Mongeau has since broken up with Paul and is now focusing on herself and trying to get healthy. She is also trying to do what she can to help during the coronavirus (COVID-19) pandemic.
"I've been working every day to see what else I can do with my platform," she said. "It's the first I've really had a fire lit under me to do everything I can to change the world. I'm so grateful that I hit rock bottom because learning how such a f*cked up mindset like that can really take away your life taught me how fragile life is and how important health is."