Jameela Jamil and Cara Delevingne Share Differing Viewpoints on Karl Lagerfeld in Respectful Twitter Exchange
The Good Place star Jameela Jamil has yet to hold back when sharing her thoughts, including calling out celebrities who promote unhealthy detox products, among other things. Amid the flood of stars paying tribute to Karl Lagerfeld, who died this week, was a tweet from Jamil, who had some harsh things to say about the fashion designer.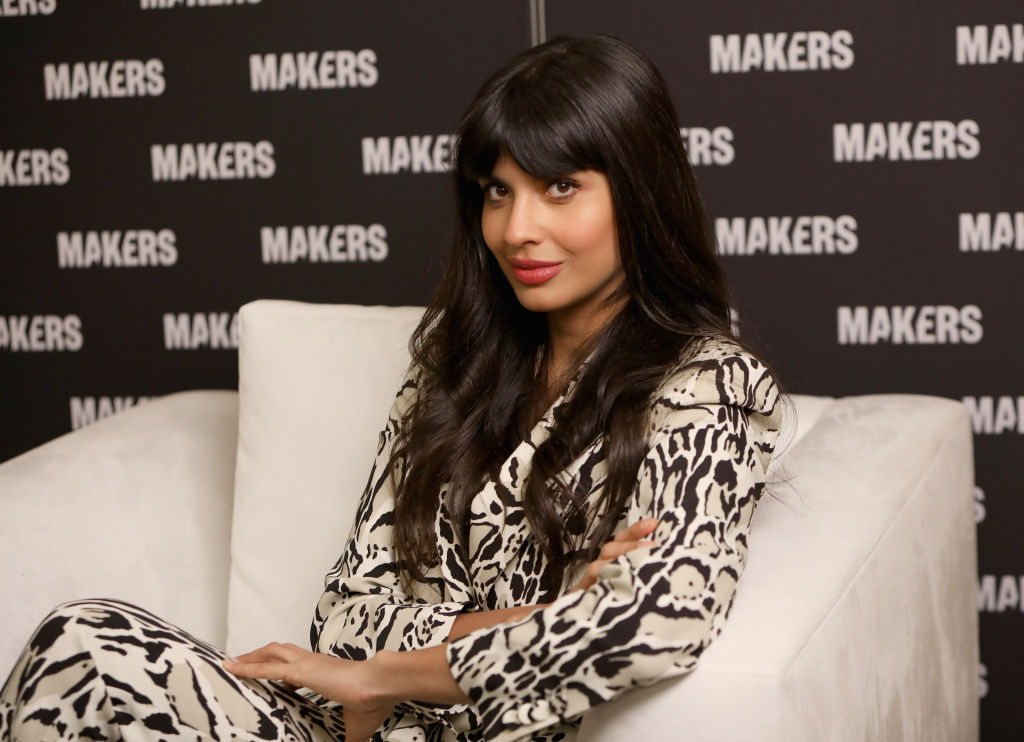 Jameela Jamil calls Lagerfeld 'fat-phobic misogynist'
Jamil retweeted an article from Wear Your Voice magazine titled Stop Mourning Oppressors: Anti-Condolences for Karl Lagerfeld.
Jamil tweeted her thoughts as well, sharing: "I'm glad somebody said it. Even if it is a little soon. A ruthless, fat-phobic misogynist shouldn't be posted all over the internet as a saint gone-too-soon. Talented for sure, but not the best person."
She added: "Gonna write an essay about this instead of trying to put my thoughts on this into a tweet. How problematic the industry has been for girls is too complex for this."
Jamil's tweet opened up a conversation
In response to Jamil's tweet about Lagerfeld, many applauded the actress for calling attention to the matter, but others weren't quite in agreement. Jamil explained to one fan: "You can't cancel someone who is dead. You can just say they shouldn't be glorified if they've never changed or apologized."
Cara Delevingne weighs in
One famous face who found fault with Jamil's criticism of Lagerfeld was actress/model Cara Delevingne. Delevingne had previously shared her thoughts on the passing of Lagerfeld, writing in part, on Instagram: "He changed my life, he believed in me when so many others didn't including myself" and calling him "a dear friend."
Given her thoughts on the fashion icon, it's understandable that she wasn't seeing Jamil's point of view to be in good taste.
Delevingne tweeted: "Everyone has their own opinion and I felt the need to voice my own. All I want is for everyone to love each other no matter what. Just please understand that it's an extremely emotional time and we must try use love instead of hate."
She added: "All of these things should have been addressed while someone is living, not the day after someones death."
Delevingne then specifically reached out to Jamil, tweeting: "@jameelajamil I understand what you were trying to do and I apologize if I offended you or anyone else. I just don't feel that living in the past and bringing up things that have already happened helps anything. Let's move forward and lead with love. That's it..."
The Good Place actress responded: "I didn't find you offensive. I just think it hurts a lot of fat people, and people who he was racist about, and people who were affected by his toxic misogyny, to see someone like that hailed as if he was a saint. We have privelege so he was nice to us. He hurt a lot of people."
A civil conversation unfolded
The dialog continued, with Delevingne noting: "It saddens me deeply that anyone was hurt, that I do not condone. It is not possible to go through life without hurting people. He was not a saint, he is a human being like all of us who made mistakes and we should all have the chance to be forgiven for that."
Jamil responded: "Again, we can't chalk decades of abusive rhetoric towards minorities as 'being human' or 'making mistakes' doing it once as a joke and then apologizing is one thing, doing it again and again in spite of public outcry is a bad human. I'm sorry to speak ill of someone you love."
Delevingne agreed, to a certain extent, sharing: "I agree with you but please don't call him a bad human, that is simply not fair. We should be talking about the people alive, in power, ruling the world who are hurting, destroying far more lives than this man who has passed only yesterday."
Jamil explained her point of view, noting: "But cara, his cruel words weren't directed at you because you're thin, and white, and incredibly privileged. So you don't feel the pain of his bad behavior. There is never a good time to talk about this really. So much glory to someone who punched down, frequently. I'm sorry."
Delevingne concluded: "I am glad that we can have this open conversation without trying to attack each other, it's just very raw for a lot of people, me included. I am going to step away. I am sending nothing but love and I hope you feel the same."