Jameela Jamil Comes Out on Twitter After Facing Backlash For 'Legendary' Gig — Read Her Full Statement
Actress Jameela Jamil was recently announced as part of the cast of an upcoming HBO Max reality series, titled Legendary. However, her supposed rank as host/MC quickly brought on a lot of criticism. Jamil then felt she needed to explain herself as more than an ally of the LGBTQ+ community. Read on to learn what happened, and her response.
Jameela Jamil was a host before she starred in 'The Good Place'
At the start of her entertainment career, Jamil was was actually not an actress at all. In her native England, she was known as a host and radio presenter. Jamil was best known for hosting The Official Chart Update on BBC Radio 1.
It wasn't until 2016 that Jamil moved to the U.S. and tried her hand at acting. From there, she landed the role of Tahani Al-Jamil on The Good Place. The series recently came to an end, and, aside from a couple of voice acting gigs, Jamil has been focused on continuing in her former profession.
She was announced as hosting 'Legendary'
Jamil hosts The Misery Index, a comedy game show on TBS. She has now taken on an additional job. On Feb. 4, 2020, Deadline (as well as other publications) announced that she would be the MC (and a judge) of an upcoming voguing competition series.
Legendary is set to premiere on HBO Max in Spring 2020. According to the description, "divas will battle on voguing teams called 'houses,' with the chance to win a cash prize in ballsy fashion and dance challenges to ultimately achieve 'Legendary' status."
The backlash included confusion over her title
Backlash began to pour in from all across the internet. Specifically, Twitter, of course. Many were concerned that Jamil, a cisgender woman, would be hosting this kind of competition, given that it is inherently part of queer culture. Transgender actor Trace Lysette even commented on the news, saying that she had auditioned for the gig as well.
However, it wasn't long before Jamil took to the internet to clarify. She stated firmly that she is "just one of the judges," and that "the brilliant Dashaun Wesley" will be the host. All of this confusion was, allegedly, caused by an incorrect press release.
Jamil comes out as queer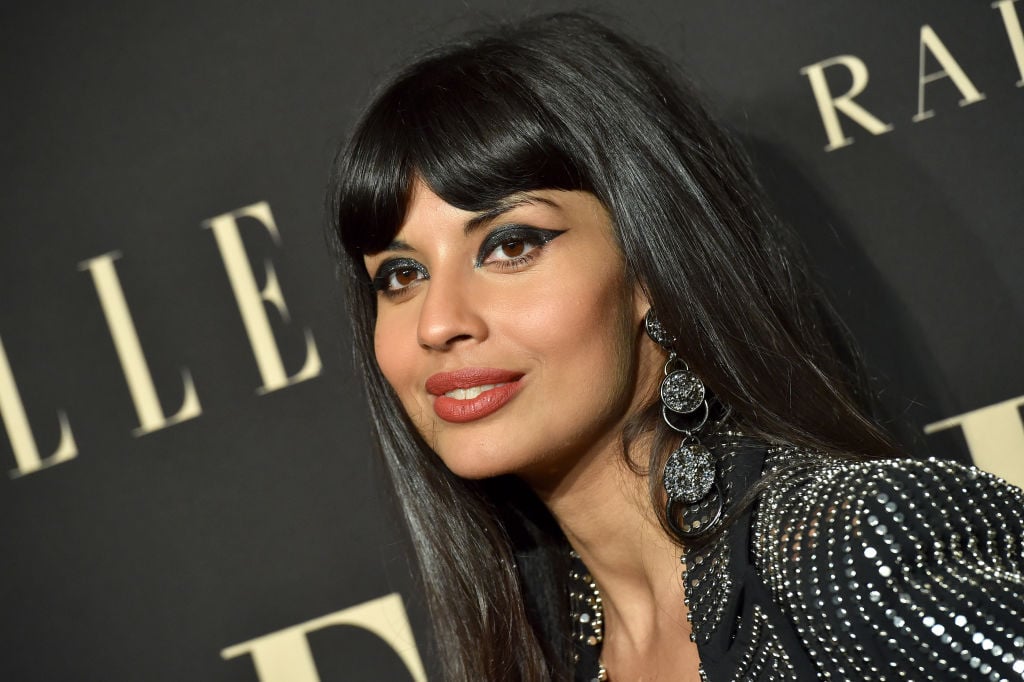 Regardless of the correction (which was still a point of confusion at the time of this article's publication), Jamil continued to receive criticism. She then took to her social media platform once more to make clear another point regarding her affiliation with the LGBTQ+ community. Her full statement follows:
"Twitter is brutal. This is why I never officially came out as queer. I added a rainbow to my name when I felt ready a few years ago, as it's not easy within the south Asian community to be accepted, and I always answered honestly if ever straight-up asked about it on Twitter. But I kept it low because I was scared of the pain of being accused of performative bandwagon jumping, over something that caused me a lot of confusion, fear and turmoil when I was a kid. I didn't come from a family with *anyone* openly out. It's also scary as an actor to openly admit your sexuality, especially when you're already a brown female in your thirties. This is absolutely not how I wanted it to come out. I'm jumping off this hell app for a while because I don't want to read mean comments dismissing this. You can keep your thoughts.
Her statement, continued
Jamil continued, speaking about why she feels she was chosen as a host of the show, and what she can do to help it do well.
I know that my being queer doesn't qualify me as ballroom. But I have privilege and power and a large following to bring to this show, (as does the absolutely iconic Megan Thee Stallion,) and [its] beautiful contestants and ballroom hosts. Sometimes it takes those with more power to help a show get off the ground so we can elevate marginalized stars that deserve the limelight and give them a chance. I'm not the MC. I'm not the main host. I'm just a lead judge due to my 11 years of hosting experience, being fully impartial, a newcomer to ballroom (like much of the audience will be) and therefore a window in for people who are just discovering it now, and being a long time ally of the [LGBTQ] community.
Jamil also explained that shooting would begin on Feb. 6, 2020, and praised those she'd be working with.
We start shooting tomorrow and I'm really excited to watch these stars shine and be celebrated. I'm excited to work with Leiomy, Dashaun and Mike Q. As I am with my friend Law Roach and Megan. It's f***ing hard to be asked to continue to be patient after so long of waiting for what you want. I know that. South Asian stories are almost never told without white stars. But I hope you don't let a few castings designed to help the show get off the ground, stop you from supporting talent from Ballroom on this show. They really are f***ing amazing and I'm really honoured to work with them.
Finally, Jamil explained that she didn't want to speak with press regarding her decision to come out and her casting in the show. Is the hubbub surrounding all of this over now? It's hard to say, but it appears as though Jamil won't be participating in it.