Jameela Jamil Calls Out Kim Kardashian Again and Fans Are Confused
Jameela Jamil is no stranger to calling out other celebrities on Instagram and Kim Kardashian West and her sisters are certainly no exception to the rule. Jamil has often critiqued the KarJenners for promoting diet and eating disorder culture. Furthermore, she has criticized them for helping to uphold unrealistic standards of beauty by displaying problematic behavior to their hundreds of millions of followers, many of who are young women.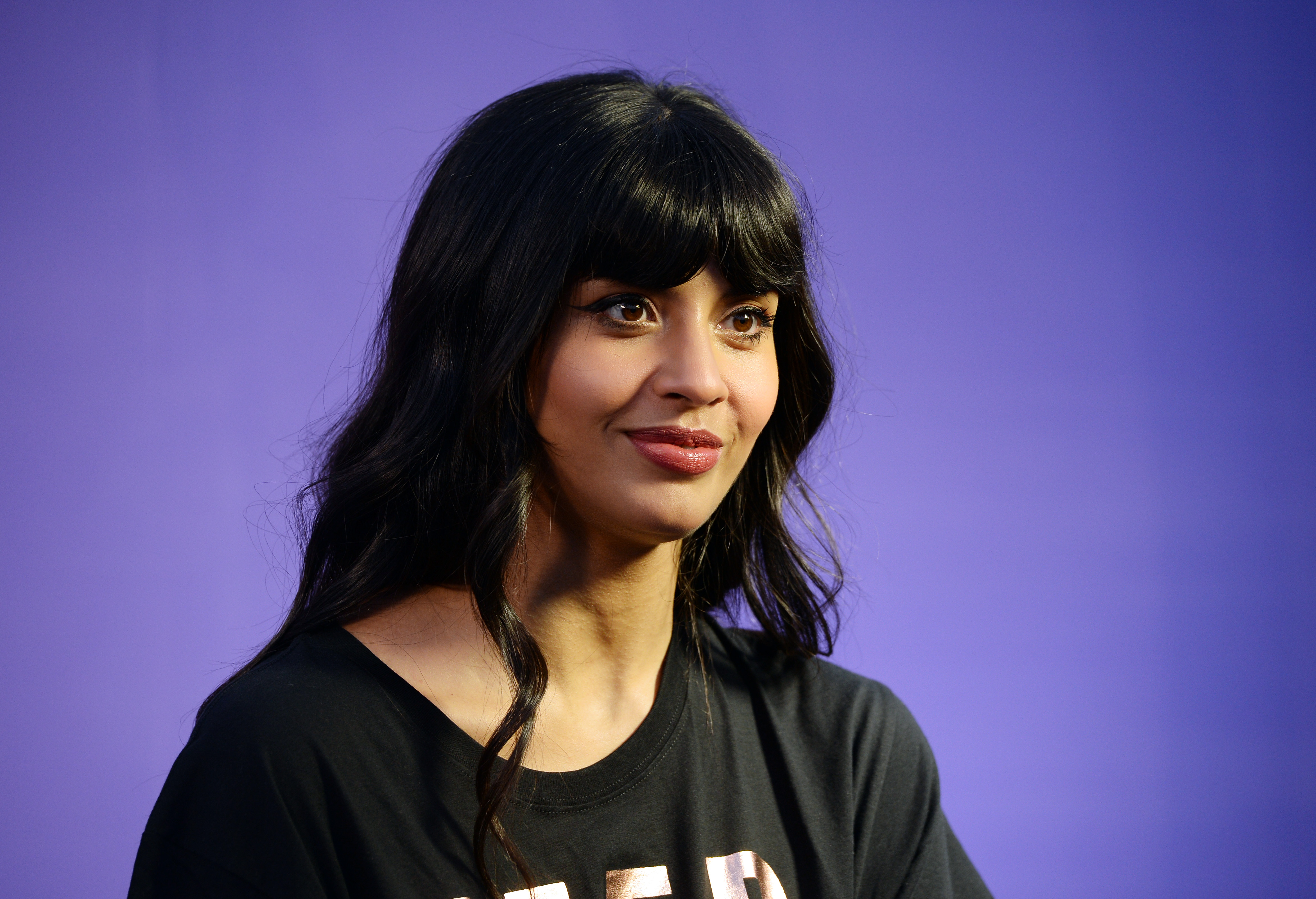 Because Jamil has been consistent with calling the Kardashians/Jenners out on her Instagram and Twitter pages, fans often look to her to speak out whenever the reality TV stars seem to be promoting unhealthy behaviors. A good example of this happened back in January of 2020 after Khloé Kardashian was promoting "Flat Tummy" meal replacement shakes on her Instagram page.
Jameela Jamil has a history of calling out the Kardashians/Jenners on Twitter and Instagram
"#ad Ok… I've posted with @flattummyco's Shakes in the past and YES, I also use a personal trainer and nutritionist, but THESE SHAKES WORK to help get your tummy back to flat. Trust me you guys… Go get 25% off the same Shakes I drink," Khloé wrote in a since-deleted post to her millions of fans. Jamil quickly reposted Khloé's ad with a caption of her own. "Blah blah blah eating disorder culture blah blah,' The Good Place actress wrote before facetiously questioning if Khloé was poor and needed the money she was getting from the ad.
On June 23, 2020, Kardashian West took to her Instagram page to share a video of her wearing a corset that made her waist look non-existent. Naturally, Jamil had many fans looking to her to comment on Kardashian West's latest video. The day the video came out, Jamil took to her Twitter and stated that she didn't need to point out the reasons it was dangerous and toxic anymore because people already knew that for themselves. Then she shifted focus to more important things like police brutality and the Black Lives Matter movement.
'The Good Place' actress addresses Kim Kardashian West's corset video
But despite Jamil's stance, people continued to ask her about the corset video. On June 24, 2020, Jamil decided to repost the photo on her Instagram page to address it further. "I've received over 1000 DMs asking me to address this. The reason I didn't jump on it immediately isn't because I don't think the post was damaging and disappointing. I do," the model and actress began.
Jamil continued on to tell people to exercise their power and stop giving the KarJenners the platform to perpetuate damaging behavior. "You're the boss and none of them are sh*t without you. THE PATRIARCHY WANTS US TO FOCUS ON OUR WEIGHT INSTEAD OF POWER, EQUALITY, AND PSYCHOLOGICAL FREEDOM. FU*K ANYONE WHO ENCOURAGES THIS. BLOCK. MUTE. DELETE. REPEAT. Follow activists, writers, artists, and comedians instead,❤️" Jamil wrote, after saying that Kardashian West had body image issues.
Some of Jamil's fans believe she undermined her own point
While many people agreed with the sentiments of Jamil's Instagram post, they also felt that she managed to undermine her post by circulating Kardashian West's photo. They felt that she was exposing Kardashian West's image to people who likely wouldn't have seen it anyway. "I get her point but like…isn't it kind of weird and unhelpful to tell people to not pay attention to her/the photo by also…reposting the photo?" one person questioned.
"I feel like she didn't need to actually repost the image, at least not with some kind of text on top of it. When I saw this on my feed I was taken aback because I don't follow Kim, I definitely wouldn't have seen this image if Jameela hadn't reposted it," another person argued. Others chimed in that Jamil encouraging fans not to pay attention to the KarJenners is pointless if she is going to repost their images herself. Clearly, fans are confused by the way Jamil addressed this particular situation. But, at least people are talking about how unhealthy and damaging corsets are.