Jameela Jamil Cites 'Privilege' As Her Secret to Clear Skin & Some Twitter Users Are Annoyed
Jameela Jamil certainly isn't one to shy away from using her platform to speak out. Whether the actor is calling out other celebrities on Instagram for promoting diet culture or speaking up about the own injustices that she's faced in her life, the actor doesn't hesitate to speak her truth. But, some people are expressing disdain at the actor for constantly sharing her thoughts.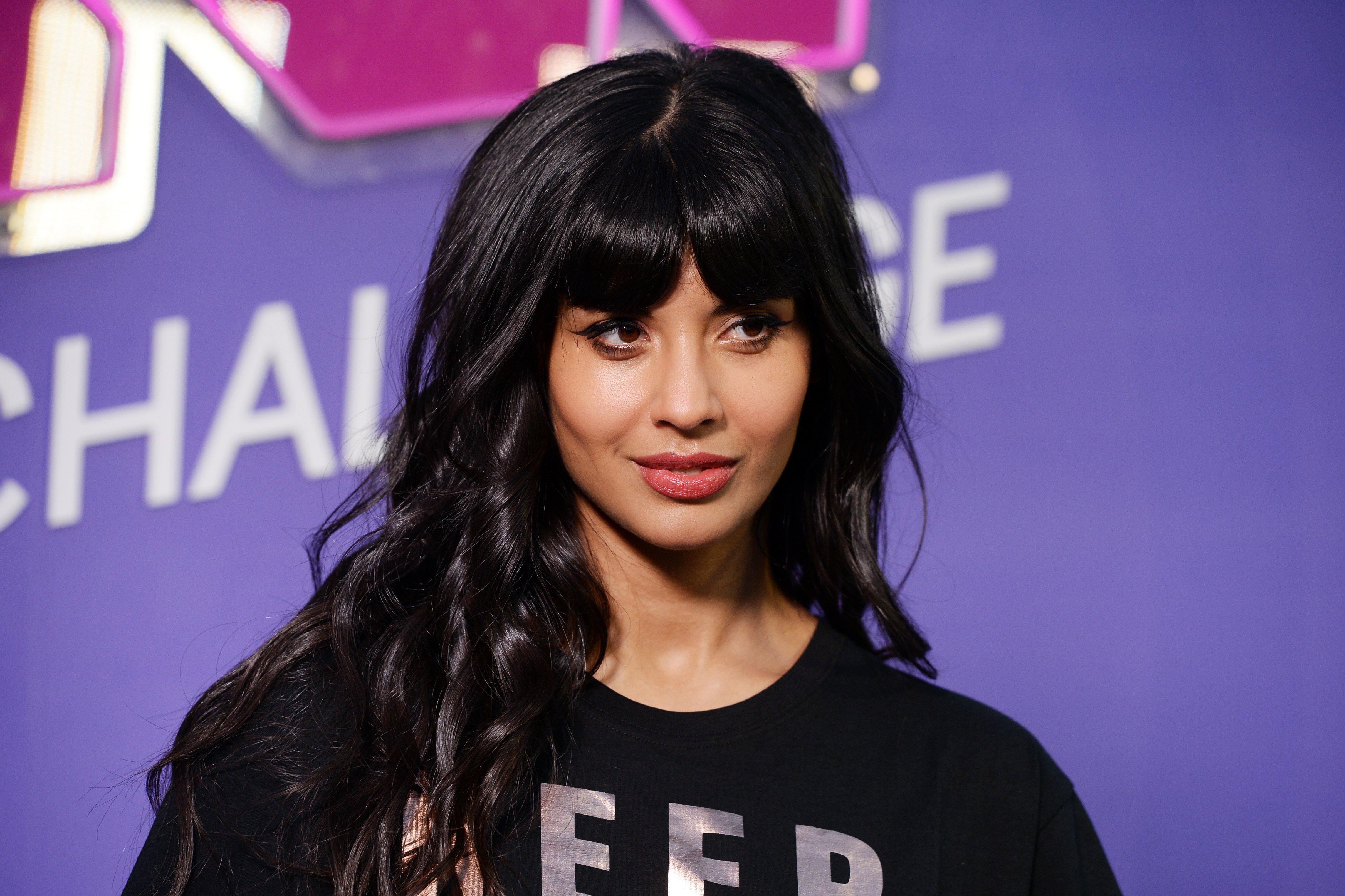 Recently, Jamil took to her Instagram page and shared a bare-faced photo of herself san makeup as she prepared for the Emmys. "Getting ready for the Emmys later on, doing some makeup, wearing some stuff," The Good Place alum captioned the photo. Thousands of people immediately showed support of the photo complimenting Jamil. And, one comment in particular even managed to capture Jamil's attention.
Jameela Jamil shares her skincare secrets on Instagram
"Your skin is so perfect, 🥺" one Instagram user penned in the comments. Seeing the compliment, Jamil chose to provide background as to why her skin was so smooth and clear. "My skin is currently clear because: A) Privileged people have more access to good quality nutrition and also our lives are significantly less stressful than the lives of those with less privilege," the actor shared. "I also get to sleep more because of this. All of these things keep my hormones in balance and I'm able to address food intolerances easily."
The Good Place alum continued on to share her other secrets to clear skin. "B) I believe that trans rights are human rights. 🤓 C) I exfoliate twice a week," she shared. While some people thoroughly appreciated Jamil being candid about how privilege helps her in many aspects of her life, like her skincare routine, others were less than impressed. Some people even took to Twitter to discuss their disdain for the comment.
Twitter users call 'The Good Place' actor annoying
"Could she be more annoying," one person shared to their Twitter page after screenshotting Jamil's Instagram response. Others were quick to chime in their opinion that Jamil was "doing the most" or attempting to do a poorly executed "humble brag." The tweet began to gain traction and it eventually caught the attention of Jamil herself.
"Go to therapy," Jamil fired back. "It will help. I also used to be a miserable, mistrusting, little troll, just like you. It gets better." But the actor didn't stop there. She then reposted the criticism on her Twitter page and launched into a series of tweets about why she felt it prudent to consistently call out her own privilege.
Jamil defends her original comment
"They'd prefer, 'Thanks! And if you buy my new diet tea, you could look EXACTLY the same,' Jamil sounded off. "Privilege exists in many forms, wealth, physical ability, race, beauty, size etc.. false Comparison culture has lead us to an all time high of self harm/eating disorders/suicide in kids."
Jamil then continued on to defend her Instagram response. "To call out privilege is what destabilizes the frenzy of self-hatred in our youth/whole population," the activist shared. "It's also the pivotal first step to dismantling the 'miracle cure' quick fix nonsense market, for diets, aging, cellulite etc. which thrives on this lack of transparency."
Why the actor is passionate about speaking out about privilege
Finally, Jamil shared some of her own personal history to further defend her Instagram post. "As a kid, I had acne, crooked teeth and was much bigger than actresses in my magazines. I maybe wouldn't have spent my whole teens hating myself if they'd just been honest about the amount of privilege that plays into these things. So I'm gonna keep calling it out now I know!"
It's clear that Jamil is going to continue to use her platforms to speak out about issues that are important to her. And while some people may be annoyed by her behavior, she has no shortage of people supporting her also.