Jameela Jamil Debunks 'Dumb Internet Conspiracy Theories' About Having a Mental Disorder
Jameela Jamil seems to be constantly in the news these days. First, the actress was attacked on Twitter and accused of faking her sexual orientation days after she came out as Queer. Now, the 33-year-old is facing another set of rumors. Recently, a thread surfaced that accused Jamil of having Munchausen Syndrome. The syndrome is actually a fictitious mental disorder where a person consistently and repeatedly behaves as though they have some form of physical and/or mental illness. The syndrome is also associated with emotional difficulties because of the person's constant fabrication about their state of being.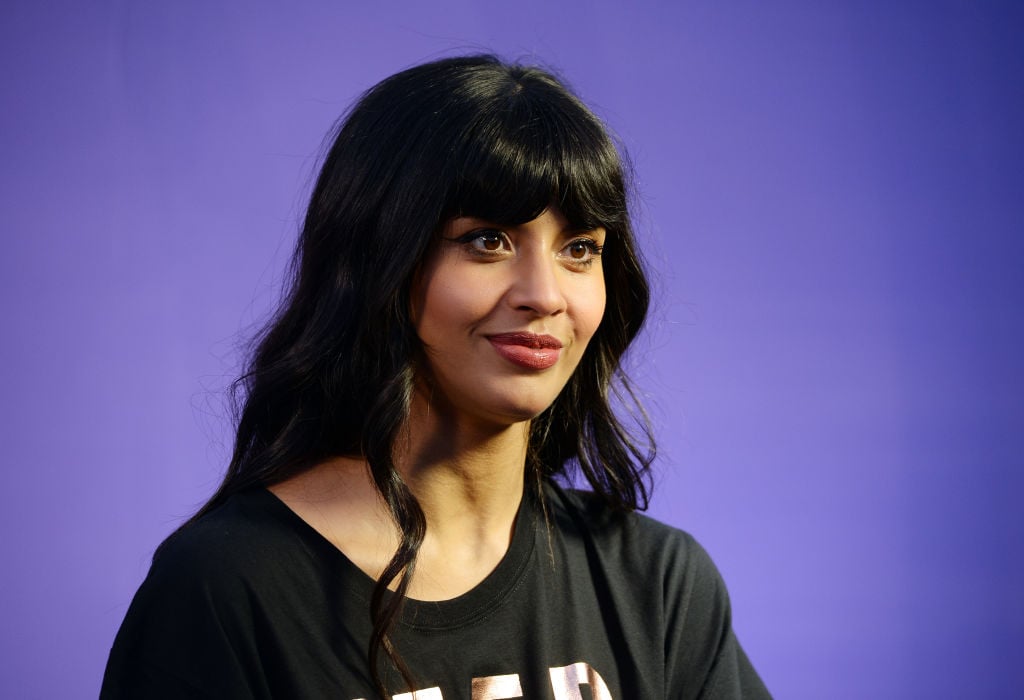 Jameela Jamil addresses conspiracy theories on Twitter
As Jamil has suffered many physical injuries as well as sicknesses, including Ehlers Danlos Syndrome (EDS), people began speculating that she was making them all up. A conspiracy theory actually caught fire and critics began to accuse the actress of lying. Seeing that the theory had gained traction, Jamil took to her Twitter page to set the record straight. "First I'm lying about my sexuality, now I'm now being accused of munchausens? By an unhinged idiot who didn't even realize in all her "research" that my car accident injury stories are "different" because they were about TWO SEPARATE CAR ACCIDENTS 13 years apart? You can keep it," Jamil wrote.
Ehlers Danlos Syndrome
The Good Place alum continued on to share that her having EDS meant that she was constantly subjected to people refusing to believe her injuries. "Ehlers Danlos Syndrome means always having people doubt your illness and injuries because you look okay. #edsawareness #itisntinyourhead #imsorrypeoplearedic*s," she continued sharing on Twitter. But, even though Jamil wrote a defense, people were still asking her to explain the injuries she'd sustained in the past and her reaction to them.
People question Jamil about her past health issues
"Can you explain the broken elbow/broken teeth + concussion fall?? Yet there was no cast and video shows you walking away and continuing shooting the show," one person responded to the Twitter thread. Jamil was quick to provide a response. "Sure. Have you ever heard of adrenaline? I was able to keep filming for an hour after the accident. I didn't know at the time I was concussed. I was in shock. I felt no pain. And stuck my tooth in with adhesive. I still have the cracked tooth. I never replaced it. Next question," the actress fired back. Jamil also answered questions about allergies she'd had in the past. Citing mercury poisoning, she shared that her stomach was damaged for an entire decade before she healed her gut.
The Good Place alum isn't taking the news lying down
After answering some questions, Jamil shared her wish that people would use their time to do better things than coming for her on the Internet. "Man, if as many people spent their time and energy helping others/fighting injustice as they do dragging and slandering people on the internet the world would be in such good shape," she wrote to her 1 million Twitter followers before sharing a quote by Brene Brown.
Jamil then continued on to say that she would not take the criticism lying down. "Not afraid of you or your dumb internet conspiracy theories. Keep them coming. You just add to my relevance. I'm gonna keep helping people with eating disorders, and changing laws and global policies to protect kids and their mental health and there's NOTHING you can do about it," Jamil concluded. We respect Jamil's ability to take some negativity and pivot to issues that actually need and deserve attention. Hopefully, she continues to affect change in a positive way.