James Arthur Wants to Fix His Broken Nose After Getting Punched 'Too Many Times'
British musician and songwriter James Arthur won the ninth series of The X Factor back in December 2012. Since then, Arthur has released three full-length albums (with another album currently in the works), and has racked up numerous number-one music hits (including one of the best-performing debut singles from any winner of The X Factor).
But before he was a world-famous pop star, Arthur had a rougher past. And it's this secret past that Arthur says might stand in the way between him and another one of his career goals. 
James Arthur rose to prominence after winning a reality TV show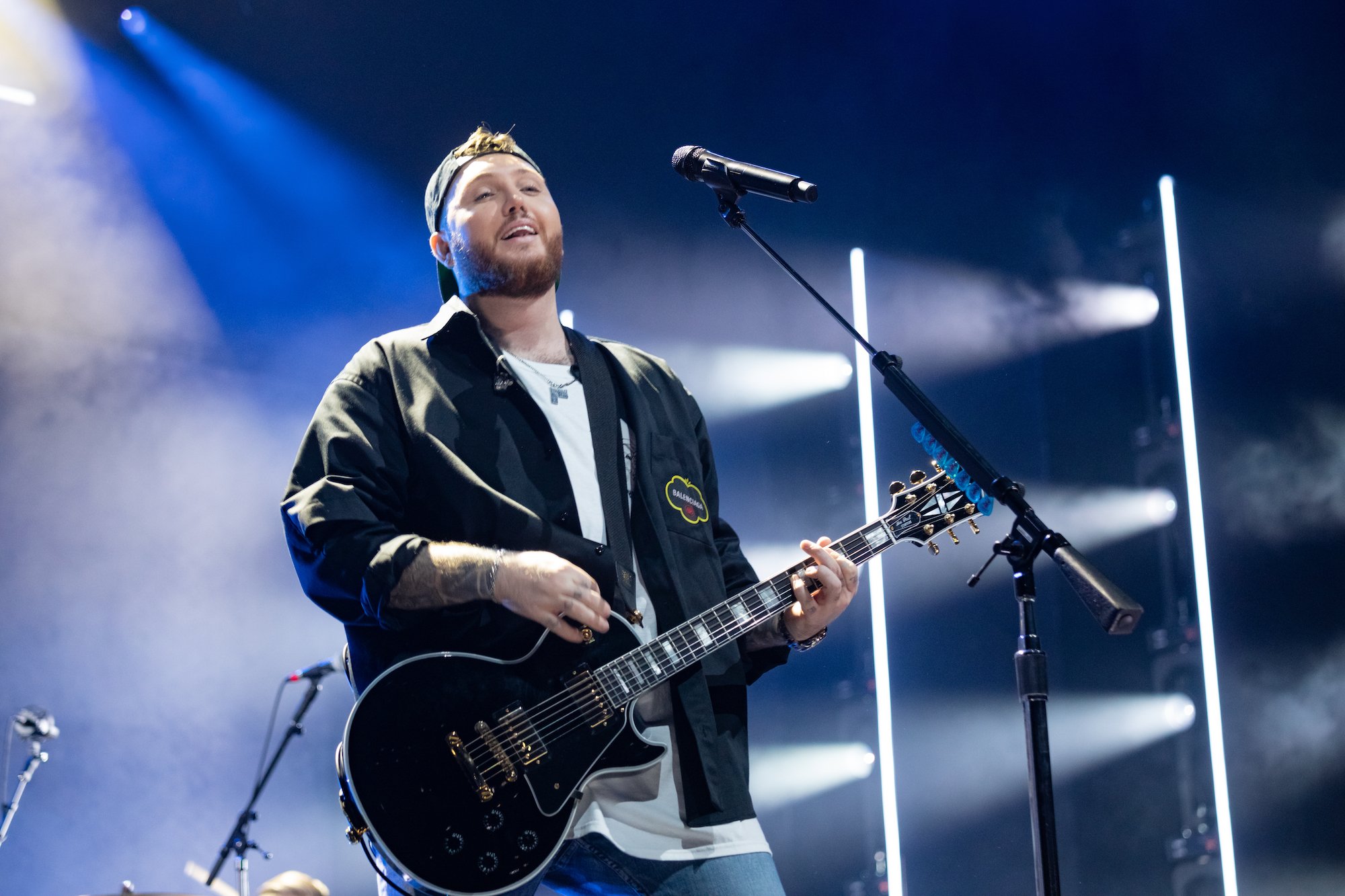 RELATED: 'The Voice' Contestants Who Became the Most Famous
In the early 2010s, Arthur was an indie artist who was uploading his music to YouTube and SoundCloud. Arthur then attempted to launch his career on a broader scale and auditioned for the singing competition TV series The Voice. But he was promptly rejected. "[Arthur] was on The Voice…but we didn't put it in the show," an insider at the competition told The Mirror. "He didn't even make it to the judges' stage."
Arthur didn't give up, and proceeded to audition for The Voice's competitor, The X Factor. Not only did Arthur end up performing for the show's judges, but he was also crowned the winner in December 2012. His first debut single after the show — a cover of the song "Impossible" by the artist Shontelle — was an immediate hit. "It went on to sell more than 1.3m copies," reports TessideLive. "The song is an impressive number 12 on the best-selling songs of the decade in the UK. […] He even beat Ed Sheeran and Katy Perry with their hits 'Thinking Out Loud' and 'Roar.'"
Since 2012, Arthur has released three albums, is currently working on another album set to be released in 2021, and has been nominated for the BRIT Awards, the BMI Pop Awards, the American Music Awards, and numerous other accolades.
Arthur got a nose job so he can chase another one of his career dreams
RELATED: 11 Actors Who Started Out as Rap Artists
Already a famous pop star, Arthur is not resting on his laurels. He's already focused on another one of his career goals: To become an actor.
"I want to become a Hollywood film star," he says in an interview, as quoted by The Sun. "I genuinely would love to be in some movies. I am a massive film geek and I love movies. […] I have been banging on about it to my management for ages. I will always make music, but I really want to kick off my acting career."
But to do that, Arthur believes he needs to adjust his appearance to make himself more appealing to Hollywood producers. That includes his multiple tattoos, including very visible ones on his chest. In another report by The Sun, Arthur says he's started removing some of his tattoos because he doesn't want to be "type-casted" as a certain type of guy.
He's also got some plastic surgery done to help him land his first Hollywood gig. "Singer James Arthur has gone under the knife to straighten his nose," reported Closer in 2017.
James Arthur's nose was crooked because of his rough past
RELATED: Plastic Surgery Addicts: Hollywood Stars Who've Had the Most Plastic Surgery
According to Closer, Arthur's nose job wasn't just to improve his appearance. It was also because his nose was causing him some discomfort.
According to Arthur, his crooked nose was due to his younger years when the pop star was a bit rougher around the edges. "It's all my years of fighting – too much fighting as a young guy," says Arthur, as quoted in Closer. "I've been punched in the nose too many times."
The singer also took time to remind his fans to take his crooked nose as a warning. "Stay outta trouble kids," says Arthur. "Just had my nose put straight after many years of it being on one side of my face due to one too many scuffles as a teen."