James Blunt Finds His Hit Song 'You're Beautiful' to Be 'Annoying'
"You're Beautiful" has remained James Blunt's most iconic hit. But in 2014, he opened up about why he considers the tune irritating.
For many music listeners in the early 2000s, no song was more touching than "You're Beautiful." Written and performed by English singer/songwriter James Blunt, the single debuted in 2005 and became a worldwide smash. In the years since, even though Blunt has released many other songs, "You're Beautiful" has remained his most iconic hit, consistently getting radio airplay and earning new fans.
Still, the singer has more complicated feelings about the song. And in 2014, he opened up about why he considers the tune "annoying."
James Blunt rose to fame in the early 2000s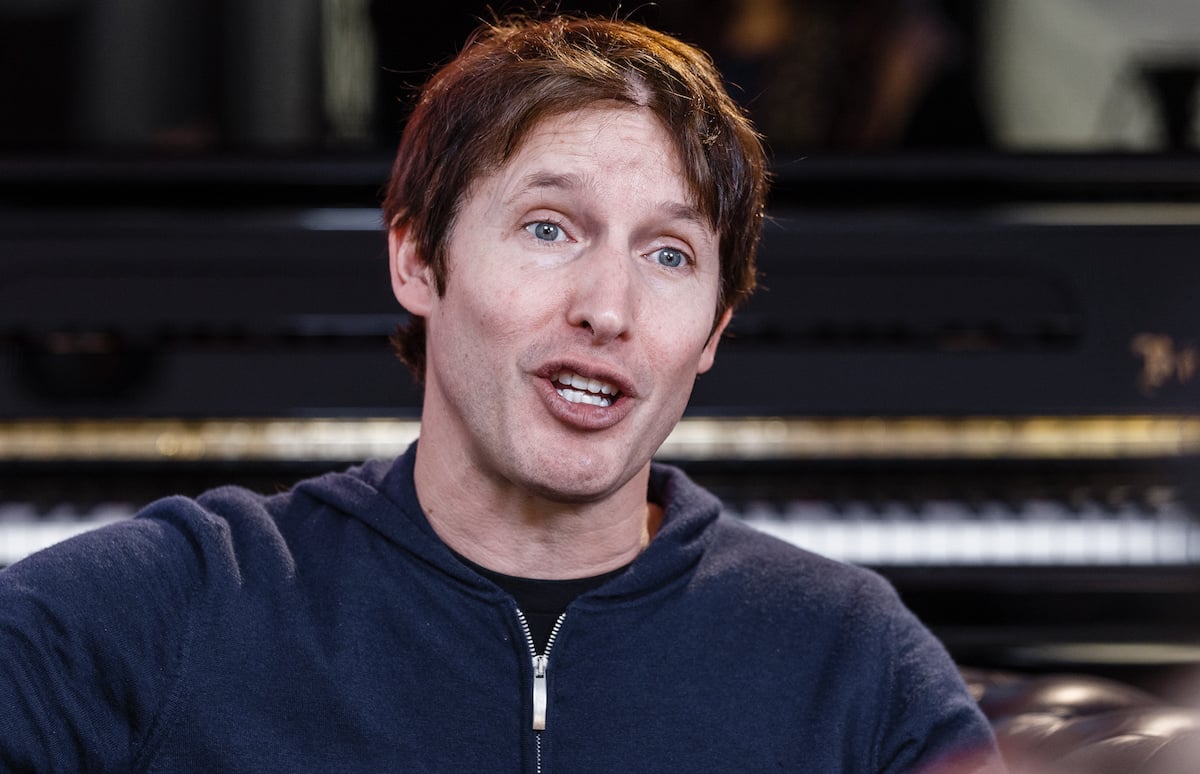 James Blunt was born in Hampshire, England, in 1974. He was raised in a military family with a father who worked as an officer in the British army. As a military kid, Blunt frequently moved with his family, spending time in Germany and Cypress.
Later, he attended the University of Bristol, studying aerospace manufacturing engineering and sociology. After graduating in 1996, he served four years in the armed forces.
Though the military was a big part of his young adult life, Blunt developed an interest in music and performing. And during his time in the army, he wrote songs to pass the time. In 2002, he left the military to pursue a singing career. 
Blunt's most popular song
After several years of writing and performing songs worldwide, James Blunt released his debut studio album, Back to Bedlam. Initially, it didn't earn much critical attention. But once the single "You're Beautiful" began seeing extensive airplay, Blunt started garnering legions of fans.
Eventually, Back to Bedlam became one of the best-selling albums in the United Kingdom, and Blunt became a worldwide phenomenon, mostly thanks to the success of "You're Beautiful."
The song earned him the Ivor Novello Award for Most Performed Work, and in the months that followed the tune's release, he performed his hit song on various talk shows and concert stages.
The critical attention helped encourage Blunt to continue writing and recording. And in 2007, he released a follow-up album, All the Lost Souls. 
What does he think about his hit 'You're Beautiful'?
Blunt continues to write and perform, though none of his albums or songs has enjoyed the same runaway success as "You're Beautiful." In fact, Blunt remains best known for that song even though it debuted nearly two decades ago.
But he has mixed feelings about the smash hit. Opening up to Hello! magazine in 2014, Blunt admitted he would've changed some things about how the record label marketed his debut album.
"There was one song that was force-fed down people's throats — 'You're Beautiful' — and it became annoying," he said. "And then people start to associate the artist with the same word."
He added, "I think, at the end of the day, I was marketed by a record company to appeal to women during Desperate Housewives' commercials, and you lose 50 percent of the population in doing so. The marketing also painted me out as an insanely serious person, an earnest person, and, as all my friends know, I'm anything but."
Ultimately, Blunt has accepted his time in the spotlight. And although he has never reached the same level of acclaim he did when "You're Beautiful" came out, he still has an active fan base.