James Bond' Actors Are Banned From Wearing 1 Item in Other Films
James Bond and tuxedos go together like superheroes and spandex. While 007 does not always wear black tie, and Daniel Craig seems to eschew them more than most, a tux is what many people picture when thinking of Bond. 
Indeed, the tux has become so identified with the British secret agent, that supposedly, if an actor is contracted to play Bond, that person can't wear a tux in any other movie. Just ask Pierce Brosnan. 
Who has played James Bond over the years?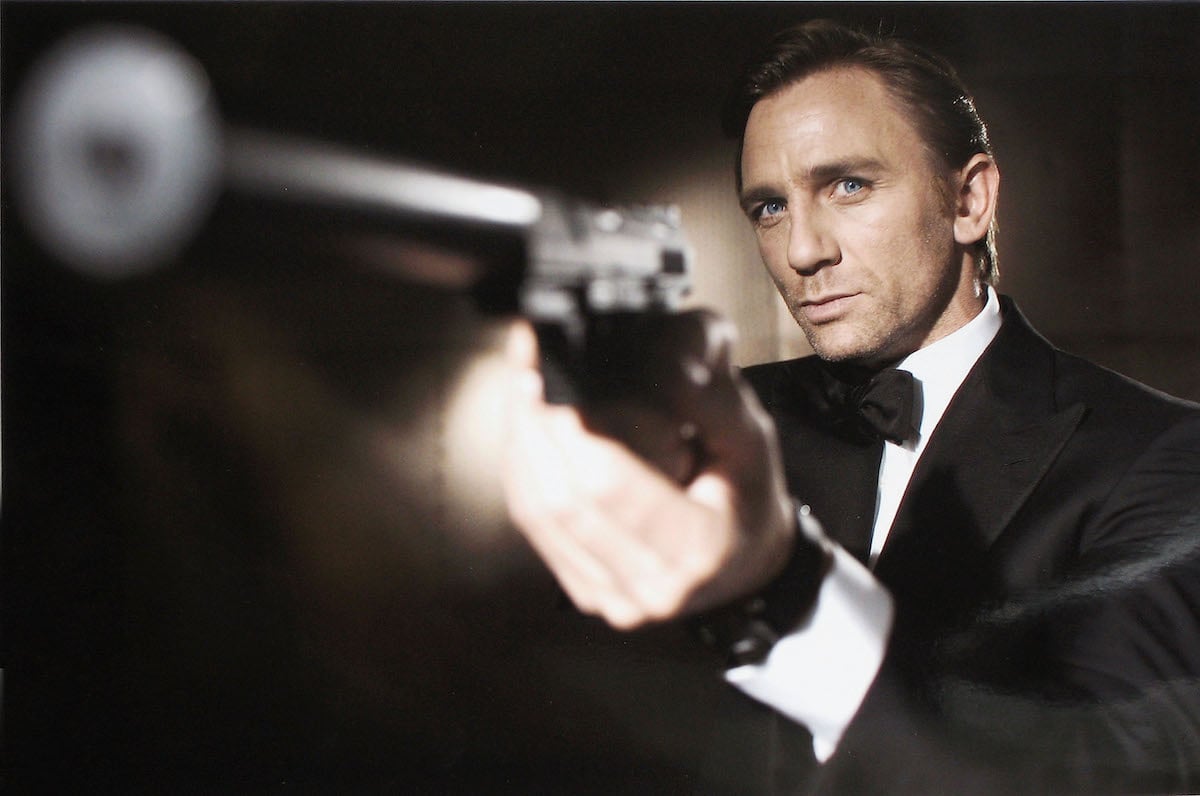 That can be a trick question depending on what one counts as Bond. The first man to play James Bond in any kind of project was Barry Nelson, who took on the role in the 1954 TV version of Casino Royale, based on the first James Bond novel by Ian Fleming. Nelson is also best known for playing the manager of the Overlook Hotel in Stanley Kubrick's The Shining. 
The official series of Bond movies started in 1962 with Dr. No and Sean Connery in the part. Connery, who died last year at the age of 90, is still considered by many to be the definitive Bond, and he set the tux image, particularly in the opening of Goldfinger where he doffs a wetsuit to reveal a tux underneath. Connery played the role through 1967, returned for one more official film in 1971 with Diamonds are Forever, and an unofficial one with Never Say Never Again in 1983. 
The succeeding Bonds include George Lazenby (1969), Roger Moore (1973 to 1985), Timothy Dalton (1987 to 1989) Pierce  Brosnan (1995 to 2002) and Daniel Craig (2006 to present). Craig's fifth Bond film, No Time to Die, is expected to be his last. All the actors wore tuxes, but it was Brosnan who found out that if you're Bond, only Bond can have a tux. 
What happened with Pierce Brosnan?
Once an actor plays James Bond, that tends to become what the actor is most known for, for better or worse. However, Brosnan found out that in a way, he couldn't take Bond with him. 
In 1999, Brosnan starred in a remake of The Thomas Crown Affair, which had been a 1968 film with Steve McQueen and Faye Dunaway. The story centers around a playboy who spends his spare time stealing artwork. That kind of lifestyle would certainly lend itself to a tuxedo, but Brosnan couldn't wear one in the movie because the Bond contract supposedly stipulates that a Bond actor can't wear a tux in any other movie. That's why Brosnan wore what Cinemablend called "the ugliest suit ever." 
Fans on Reddit debated this supposed rule, saying they couldn't find independent verification of it, with the only other source being remarks by director John McTiernan on a DVD commentary. One fan theorized, "There is probably language that discourages/penalizes them and it probably covers other Bond iconography too – Aston Martin, Martini shaken, not stirred, etc. McTiernan might have wanted to put Pierce in a tux, Pierce knew it wouldn't be well received by EON (the Bond production company)  and he could have said it was against his contract even if it wasn't specifically spelled out."
What's the status of 'No Time to Die?'
James Bond has been in the news lately, not just because of Connery's recent passing, but because the fate of his latest movie seems uncertain. No Time to Die had a difficult production, being thought of as "cursed" before it was finished. Now all that remains is getting the movie out there, and that hasn't been so easy, thanks to the pandemic. 
It had been scheduled for April 2020, and it was one of the first titles to move because of the pandemic. When November 2020 didn't pan out, it moved to April 2021, but now there's speculation that the film will move again, because the pandemic still hasn't subsided. MGM considered letting the movie go to streaming, but Deadline reported no outlet was willing to meet its $600 million price.
Speculation says the 25th official Bond movie will open in November, the same time slot held by prior Bond films.