'James Bond' Casting Director Recalls 'Unbelievably Negative' Reaction To Daniel Craig
Back in the mid-2000s, Daniel Craig wasn't the obvious choice for James Bond. In fact, according to Bond casting director Debbie McWilliams, the media and the public pushed back heavily on the idea of a "blonde bond." On the verge of No Time to Die, she's sharing details about why people didn't want Daniel Craig in the iconic role. 
Daniel Craig became James Bond in 2005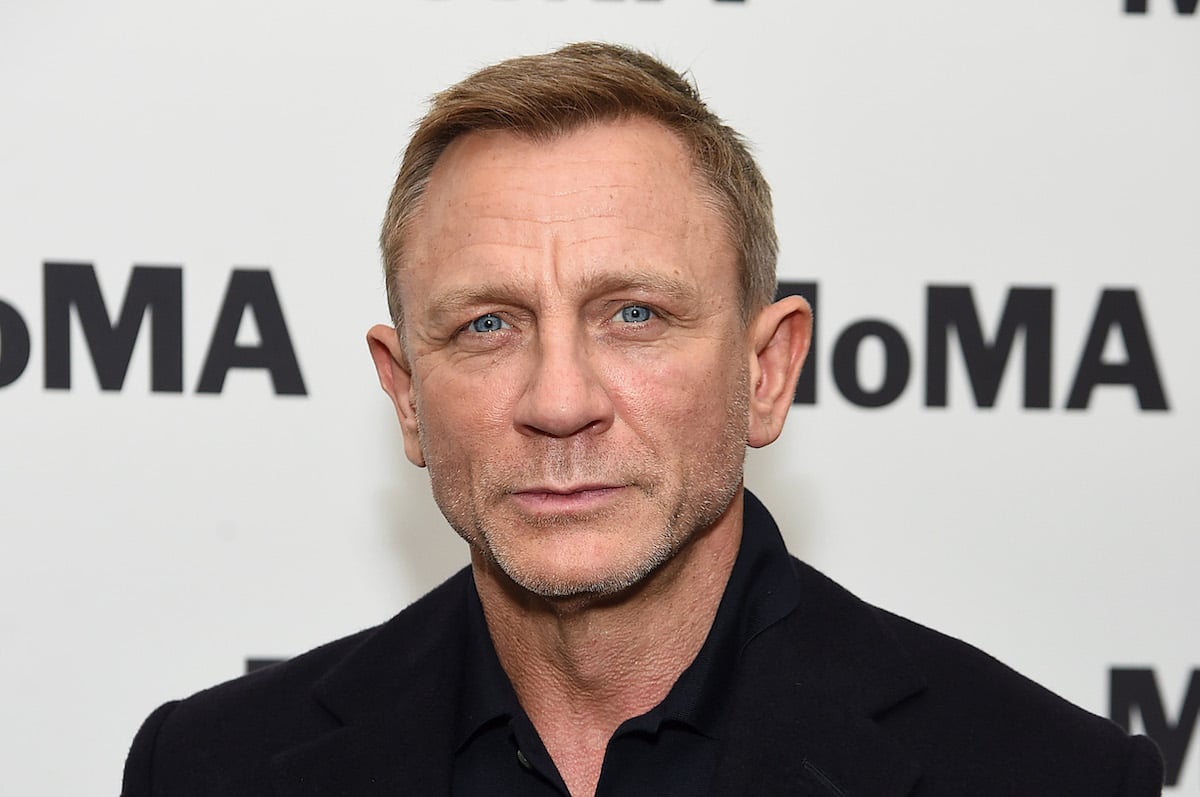 Rugged, blonde, and ready to roll, Daniel Craig shook up the entire Bond franchise in 2005. His first Bond movie, Casino Royale, ushered in a new, darker era of spy intrigue. 
A string of distinguished Bonds preceded Craig, beginning with Sean Connery, who played Bond from 1962-67 and in 1971 and 1983. Dave Niven tried out the role in 1967's You Only Live Twice; George Lazenby did the same in 1969's On Her Majesty's Secret Service. Roger Moore stepped in from 1972-1985; Timothy Dalton from 1986-1994; and finally, Pierce Brosnan, from 1994-2004. 
While the previous Bonds varied to a degree, they all had a few things in common. They were suave, oversexed, and decidedly brunet. 
So it wasn't without a ruckus that the fair-haired Daniel Craig entered the arena after Pierce Brosnan's final turn as the titular spy in Die Another Day (2002.) According to Wikipedia, Brosnan was still hoping to do another Bond movie, but by February of 2005 had posted to his personal website that he was no longer 007. 
By October of the same year, Craig was official. And according to McWilliams, who was casting director for at least 10 Bond movies, plenty of people were unhappy about the controversial decision. 
Debbie McWilliams has been casting for 007 movies since 1981
In a new interview with Entertainment Weekly, McWilliams reflected on the criticism surrounding her choice to cast Daniel Craig. Craig was a relative newcomer at the time. He appeared in Lara Croft: Tomb Raider (2001,) Road to Perdition (2002,) and Sylvia (2003,) in which he played poet Ted Hughes opposite Gwyneth Paltrow's Sylvia Plath. 
Apparently, none of this high brow experience soothed angry Bond devotees, who McWilliams said reacted very badly to the news. 
"It was unbelievably negative, I have to say," McWilliams told EW. "The press response was awful and I felt so sorry for him, but in a funny kind of a way I think it almost spurred him on to do his damndest to prove everybody wrong." 
McWilliams explained that Craig's detractors continued to grind the ax; reports emerged during filming that Craig was simply incompetent at all things Bond, she said. 
"The whole way through the film, stuff would come out about he couldn't walk and talk, he couldn't run, he couldn't drive a car properly, so much stuff which was completely and utterly untrue," she told the magazine. "And he just kept his head down, got on with the job, and then the film came out and everybody went, 'Oh wow, I think we quite like him after all. He's going to be a tough act to follow.'" 
Daniel Craig's 'No Time To Die' Will be released in October 2021
At 16 years, Craig has been Bond for the longest stretch of time among his peers. No Time to Die, slated for an October 8, 2021 release date, is Daniel Craig's fifth time playing Bond. Sean Connery beats him out for sheer number of Bond films, having played him in 7 movies.
Just as McWilliams said, Craig was, and is, a tough act to follow. He truly has defined what McWilliams describes she looks for in a Bond.  
"It's somebody who can hold their own, who is attractive, physical, capable of taking on not just the part but all the razzmatazz that goes with it," she told EW. 
And that "razzmatazz" will undoubtedly be there waiting for the next Bond to pick up and carry on.