James Bond Fans Can't Wait to Get Their Hands on the Adidas 'No Time to Die' Sneaker Collab
When someone thinks of James Bond, they don't necessarily think of shoes first. When it comes to footwear, Bond is either sporting whatever snazzy dress shoes go with his tuxedo, or he's fighting some villain with a dagger sticking out of their boot.
That doesn't stop shoe companies from teaming up with the Bond producers for promotional products, and Adidas has something for 007 fans in advance of the release of the 25th official James Bond feature, No Time to Die.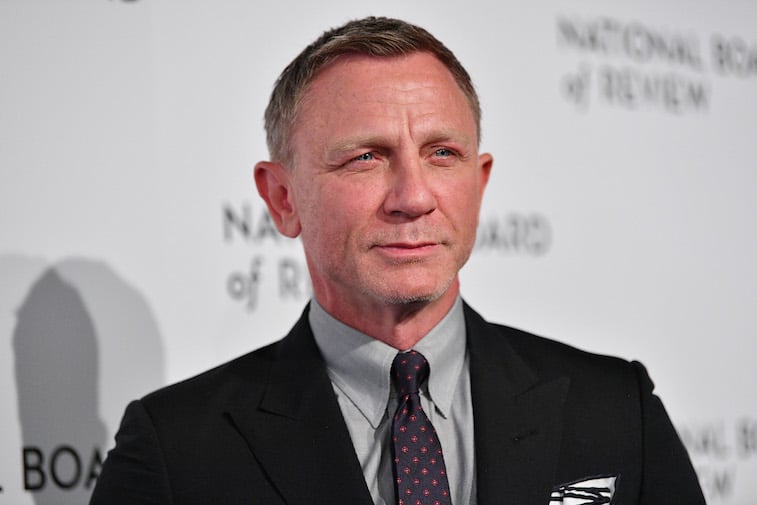 What has Adidas cooked up for Bond?
Adidas has created a new version of its sneaker called the Ultra Boost 20. The shoe features a black upper with a matching lace cage, and a rubber outsole, with white stitching at the sole for contrast.
As if that weren't Bond-ian enough, the heel features 007 branding.
The Bond elements aren't limited to the 007 logo. Sneaker News reports that "the pattern around the heel and tongue resemble a carbon fiber-styling," and this might be a nod to Bond's classic Aston Martin car, which reappears in the new movie, having been shot to pieces in Skyfall. The branding at the tongue has reflects the gun barrel sequence that plays at the start of most Bond movies.
The sneaker has not been released yet but is expected to appear in advance of the movie, which comes out in the US on April 8.
No price is listed yet, but shoes of this type retail for $180 on the Adidas site, and the Bond shoe is likely to be north of that.
What other fancy Bond gadgets can you buy?
That established, $180 is cheap compared to other Bond-related products you can buy. For example, if you have $9,200 to burn, you can buy the Omega Seamaster watch that Bond himself would wear.
According to GQ, Bond used to swear by Rolex, but since Bond served in the Royal Navy before his years in MI6, it made more sense for him to wear Omega, which he's been doing since he looked like Pierce Brosnan in 1995.
Daniel Craig, who is making his fifth and final turn as James Bond, is a particular fan of Omega.
"When working with Omega, we decided that a lightweight watch would be key for a military man like 007," Craig said via a press release. "I also suggested some vintage touches and color to give the watch a unique edge. The final piece looks incredible."
Even at $9,200 a garotte wire and a miniature television are not included However, the watch does have specific Bond branding, just as the Adidas shoe does. The caseback's serial number mirrors the kind of military-issue watch Bond would have.
The number includes, appropriately enough "007," and "62" the latter referring to the year in which Bond made his feature film debut in Dr. No, back when looked like Sean Connery.
Will 'No Time to Die" be ready in time?
The movie has gone through no shortage of troubles, which have continued almost up to the release date. The original director, Danny Boyle, dropped out, and he was replaced by Cary Fukunaga of True Detective fame. Craig was injured in an onset accident, and in a separate incident, an explosion caused unplanned property damage.
Now comes the news that the movie is switching composers at the 11th hour. Dan Romer had been the composer, having worked with Fukunaga, but now he is being replaced by Oscar winner Hans Zimmer, with only three months to go before release Zimmer has never scored a Bond movie before, but he has worked several times with Christopher Nolan, whose Inception has many Bond-like scenes.
Zimmer has his work cut out for him and he will probably have to work with a collaborator for this rush job. That Omega watch would certainly remind him of how little time he has.