'James Bond: No Time to Die': What Made Daniel Craig Surprisingly Come Back One More Time
Best known for portraying "Bond, James Bond" over the past 15 years, Daniel Craig has won numerous awards and recognitions for his talent.
Best known for portraying "Bond, James Bond" over the past 15 years, Daniel Craig has won numerous awards and recognitions for his talent.
As the longest James Bond actor, it's not a role that one could walk away from easily. However, Craig announced that No Time to Die will be his last, and fans are already speculating about who will take his place as 007 as the film franchise continues its storyline of the famous fictional spy. While he was planning to end his James Bond run after Spectre, he decided to come back for a fifth and final portrayal of the fan-favorite spy. We reveal why he changed his mind and what Craig leaving signals for James Bond's future.
Daniel Craig's long acting career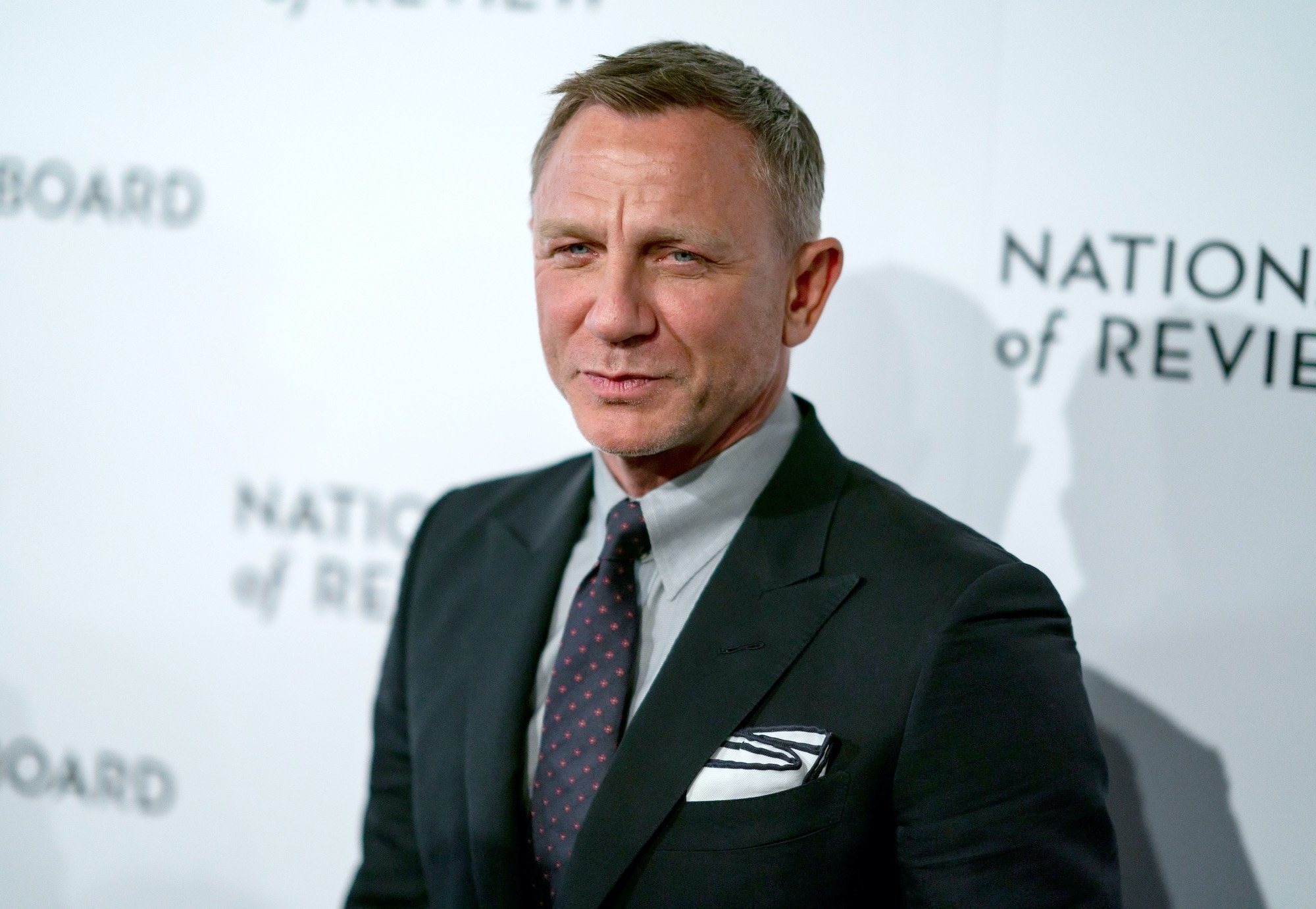 While Craig is widely known internationally for playing James Bond in the long-lasting film franchise, his acting career began in 1992, 14 years before becoming 007 on the big screen. Craig found his love for acting at a young age, partaking in school plays and getting accepted into the National Youth Theatre at 16. He performed on tour with the theatre in Valencia and Moscow and continued his focus on acting by graduating from Guildhall School of Music and Drama in 1991. Craig's first film role was playing an Afrikaner in The Power of One, and he spent much of the 1990s playing minor roles in TV shows and stage productions. It was his 1996 roles as George "Geordie" Peacock in the BBC drama series Our Friends in the North that was Craig's breakthrough role. 
By 2001 he was starring alongside well-known American actors, including Angelina Jolie in Lara Croft: Tomb Raider and Tom Hanks and Paul Newman in Road to Perdition (2002). Then in 2005, Eon Productions contacted the successful actor to play James Bond. While many actors would be excited about the opportunity to play the prestigious role, Craig admits to never wanting to play Bond originally. After making his debut as James Bond in Casino Royale, fans, critics, and previous Bond actors felt he was fantastic in the part. 
Which Bond movies Craig has starred
As the blonde-haired James Bond, Daniel Craig had big shoes after following Pierce Brosnan in the role. In his first Bond film in 2006, Casino Royale was the highest-grossing film for the franchise until Skyfall in 2012. Craig was well-received with his own, tougher spin for 007. He continued playing his newfound role for the James Bond movie franchise throughout the late 2000s and 2010s. His other Bond movies include Quantum of Solace in 2008, Skyfall in 2012, Spectre in 2015, and the upcoming No Time to Die to be released fall 2021. 
While Cinema Blend reported that Craig previously stated that "he'd rather slash his wrists" than star in another Bond film after Spectre's release in 2015, the break from playing Bond made him realize he had "unfinished business with 007." Therefore, fans can expect Craig's version of James Bond to wrap up nicely in No Time to Die. Craig has no regrets about returning for his final mission, and fans are looking forward to seeing his send-off for the character. 
Starring in five Bond spy adventures over the last 15 years, Craig is now the longest holder of the James Bond role. Roger Moore previously held the title, playing Bond for 14 years from 1971-1985. Craig told USA Today, I've had a really good run, and I think doing this movie was the right thing to do, it was the right thing to do one more."
What does Daniel Craig mean for the future of Bond films?
While Craig is offering a well-timed send-off for James Bond in his final roles as the character, fans can rejoice knowing that the franchise will go on as Craig continues acting in other films and shows. Speculations from Screenrant hint that No Time to Die will just help lay the groundwork for future films. The only question left unanswered is who will play the next James Bond? Follow us to be the first to find out the top potential actors for the role.