'James Bond': Roger Moore Called Daniel Craig the Best 007: 'Nobody's Done It Like Daniel Craig Coming Out of the Water'
Screen legend Sir Roger Moore picked up the James Bond mantle in 1973 after Sean Connery stepped down. The famous role now sits with Daniel Craig who's poised to retire his 007 persona after No Time to Die. With that in mind, Moore made no bones about why he considered Craig to be the best James Bond, and once referred to a specific film scene to illustrate his point.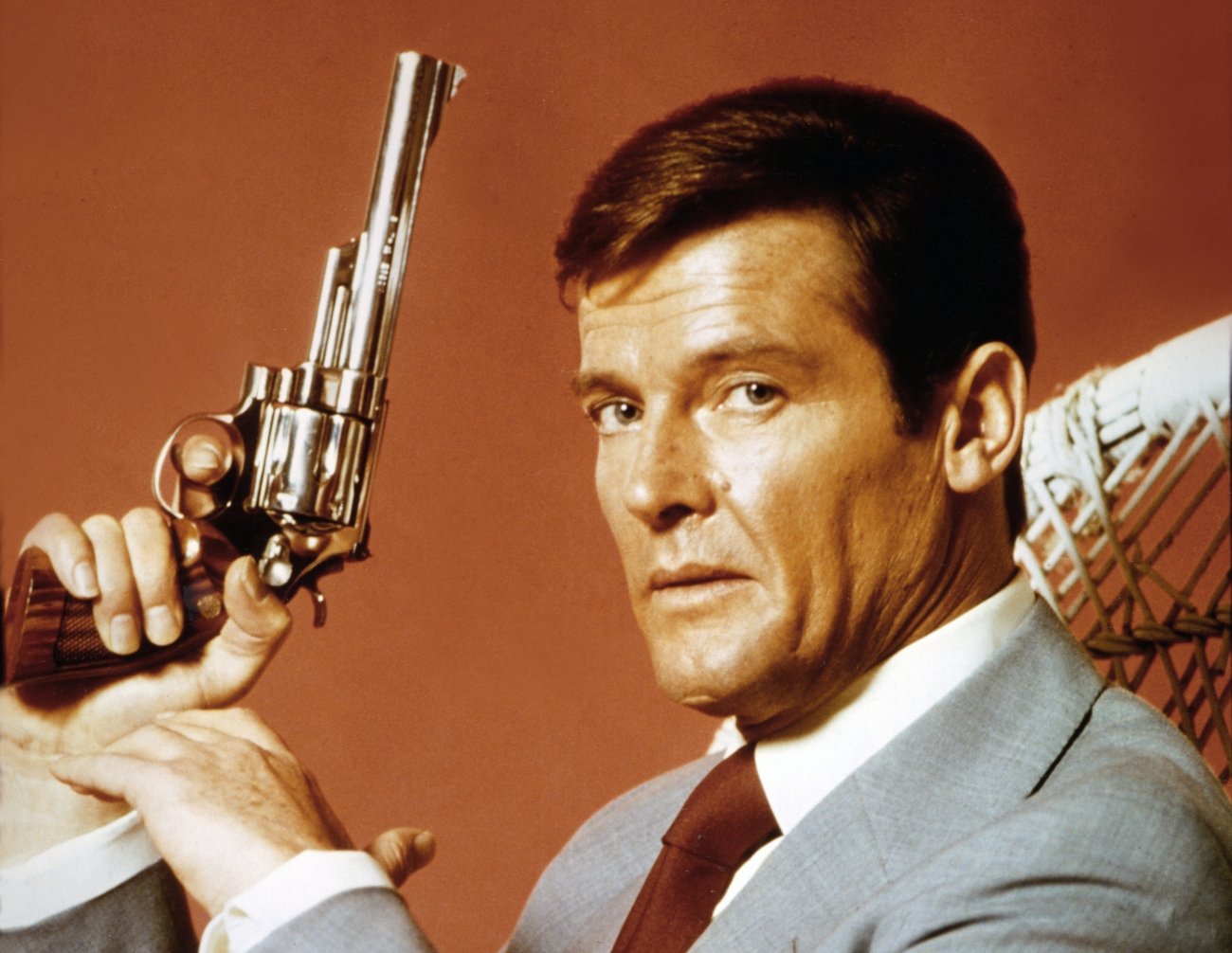 Roger Moore deemed Daniel Craig the 'best' James Bond
Part of the James Bond film franchise's legacy is its changing lineup of heroes. Roger Moore took over after George Lazenby's short stint and carried on through seven movies. Though Daniel Craig has only done five movies, he's held the 007 title the longest — since 2006. His portrayal was enough to impress Moore.
As a guest on Piers Morgan's Life Stories program, Moore was asked who he thought would win in a fight among all the Bonds. "I think Daniel Craig is the hardest — and Sean," he quipped. When Morgan suggested Moore would snatch all the ladies, he disputed that.
"No, I think Daniel Craig would. See, Sean didn't come out of the sea in a bikini like Ursula Andrews, and nobody's done it rather like Craig coming out of the water," he noted, referring to the beach scene in Casino Royale.
Moore reiterated his view during a chat with Alex Zane in 2012. He heaped praise on Connery and said he was always the best Bond. He and pointed out that Connery established Bond on screen. But, after seeing Craig in Skyfall, the actor took the number one spot from Connery on Moore's personal list.
"Having seen Daniel Craig in action — he does more action in two frames of film than I did in seven years of filming them," said Moore. After that, Craig became his favorite version of Bond.
Moore shared his thoughts on Sean Connery's James Bond
Before Moore considered a role in the James Bond films, he wanted to wait until Connery departed the franchise. He did it out of respect for the actor whom he admired. His thoughts on Connery's depictio? "He was the truth," Moore told Zane. "He was everything that I could gather that the books had wanted."
He remarked that he wrote about Connery in his 2008 memoir, My Word is My Bond, and called the inaugural Bond as his favorite. He brought the character to life with elegance and swagger. Once Connery did Diamonds Are Forever and left the franchise, producers offered the role to Moore. But it's Craig who got his final vote.
'No Time to Die' will end Craig's reign
Daniel Craig's been vocal about wanting to wrap up his run as Bond, and the fan theories are rampant on who will play him next. 007 producers are in no rush to replace him and are excited about the upcoming No Time to Die release. Finally, the movie will drop on Oct. 8 and will feature Christoph Waltz, Rami Malek, Naomie Harris, and Lashana Lynch.
RELATED: James Bond Actor Daniel Craig Knew 'Quantum of Solace' Couldn't Top 'Casino Royale'