The James Bond Song That Made Daniel Craig Cry
Each James Bond movie comes with an opening that sets off the film. Some Bond songs are more memorable than others, both to fans and the actors themselves. But with recent James Bond Daniel Craig, the actor revealed there was one Bond song so powerful that it moved him to tears. And it was a song that he felt was perfect for his film.
The James Bond song that Daniel Craig didn't like at first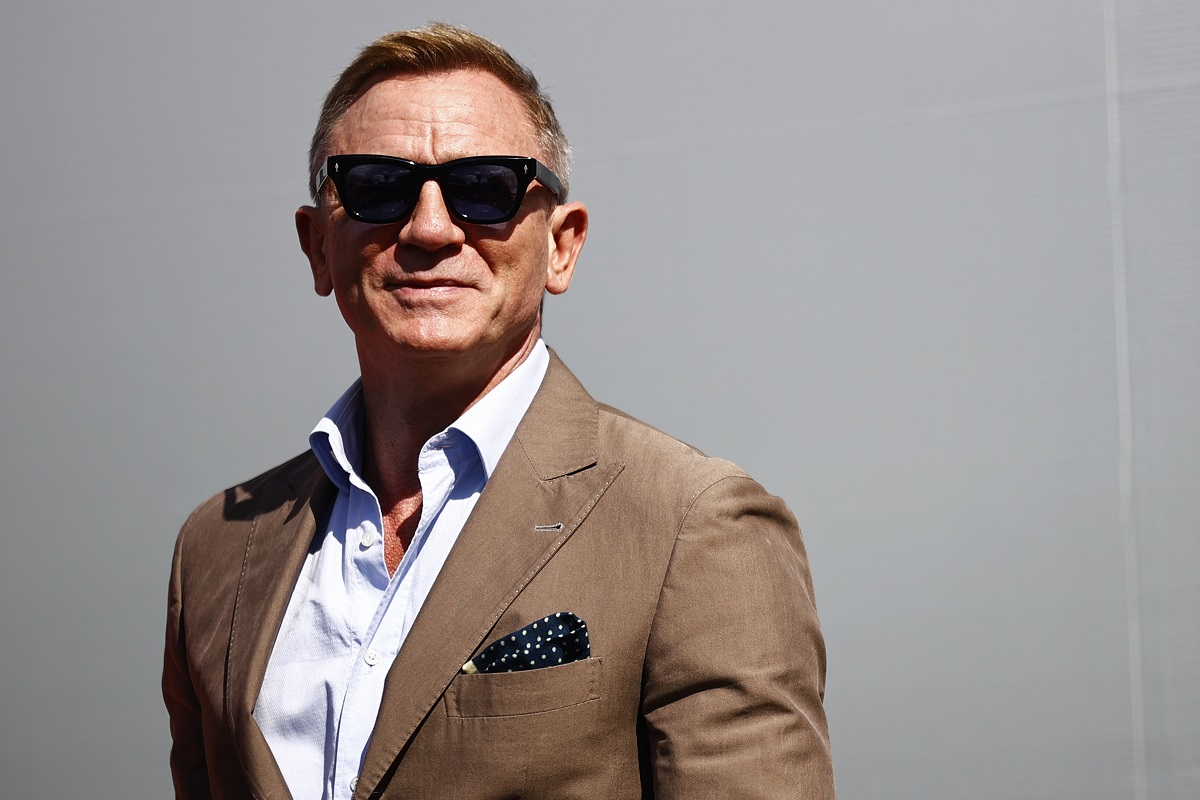 When it comes to theme songs for James Bond, even Daniel Craig has his own preferences. And he made these preferences known when he first heard Billie Eilish's own take on a James Bond theme. By all metrics, the song, named after the movie, was a success. It won a Grammy Award for best song written for visual media. According to BBC, it also hit number one on the UK singles chart. This was an accolade only shared by one other James Bond tune.
However, despite the potential of Eilish's "No Time to Die," Daniel Craig wasn't a fan. Stephen Lipson, a producer who worked with Eilish on the song, discussed Craig's reaction to the hit single.
"I asked Finneas and Billie to give me a climactic vocal moment which Billie wasn't too sure about, but when I heard it I knew it would deliver," Lipson told Music Week. "Most important was getting Daniel's approval."
But Craig had reservations about the theme's quality upon first listen.
"From the start, quite understandably, he wasn't all that sure that the song delivered the right emotional climax for his final Bond outing," he shared.
Lipson brought Craig to the studio to change his mind on the song. After some tweaking, the music producer was able to tailor the song to Craig's liking.
"When the song finished he didn't look up but asked to hear it once more. Barbara and I had no idea how he felt until the end of his second listening when he looked up at me and said something like,'That's f*****g amazing'," the music producer recalled.
The James Bond song that brought Daniel Craig to tears
Although it took some convincing and tweaking for Craig to like Eilish's song, Adele's "Skyfall" was one theme Craig liked instantly. So much so that it made him emotional. Ironically, however, when Adele first came on board, she wasn't sure she was right for Bond.
"She came in very early before we started shooting and her main concern was 'I write songs about myself, how can I make a Bond song?' " Skyfall director Sam Mendes said according to Yahoo. "My answer was 'just write a personal song'!"
Afterward, Adele produced a James Bond theme so powerful that Craig choked up when he first heard it.
"I cried," Craig told Yahoo. "From the opening bars I knew immediately, then the voice kicked in and it was exactly what I'd wanted from the beginning. It just got better and better because it fitted the movie. In fact, the more of the movie we made, the more we fitted it."
Daniel Craig allegedly wanted Adele again for 'Spectre,' but she turned him down
As reported by Daily Star, Craig allegedly wanted Adele to sing the theme song for Spectre as well.
"Adele was James Bond himself's first choice. Daniel Craig was really keen and (director) Sam Mendes was 50/50 whether to use her or a fresh voice," a source told Daily Star.
But the source asserted that Adele didn't feel like she could top her previous record for Skyfall.
"Filmmakers were prepared to offer millions but Adele was never up for it," the source claimed. "How do you top a worldwide hit like "Skyfall" anyway? It was too big a risk."
Singer Sam Smith would later provide the theme for Spectre with his song, "Writing's on the Wall."
RELATED: Billie Eilish's Thoughts on Doing the Theme Song for 'James Bond: No Time to Die'