'James Bond': Which Actor Has Played 007 the Longest?
Today, the latest James Bond trailer for No Time to Die was released, and it looks like the film will live up to everyone's expectations in terms of cool stunts, suspense, new characters, and bad guys with an axe to grind. It's a milestone for a franchise with 25 movies to boot, and it's a known fact that this is Daniel Craig's last time being 007. Although no one yet knows who will be the next to don Bond's signature suit, this is a good time to review which leading men have played the iconic character since the first film.
There are 57 years' worth of Bond movies, and with that in mind, we're taking a look at which actor has held the title role for the longest amount of time. Hint: It's not Sean Connery.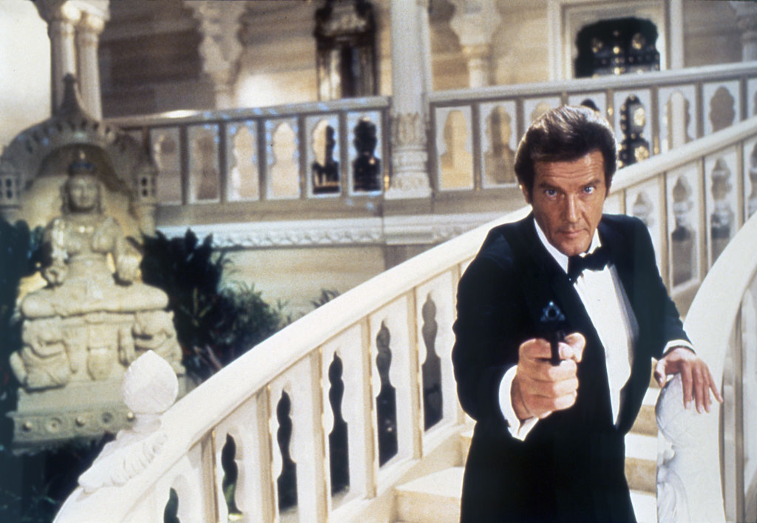 Sean Connery
Connery undoubtedly made the international spy famous and James Bond films a staple in pop culture. He's still regarded as one of the smoothest Bond players in the franchise and between 1962 and 1971, rocked the role in a total of six movies, including the first five and the seventh.
George Lazenby
Lazenby only played the famous secret agent once, and that was in the movie, On Her Majesty's Secret Service, in 1969. Four years later, the role would go to someone who made it as memorable as Connery.
Roger Moore
The baton was passed to Moore 1973 and he's starred in the most James Bond movies to date with seven consecutive turns to his credit. Moore was 007 in seven films, including The Spy Who Loved Me, Octopussy, and 1985's A View to a Kill.
According to Forbes, he's the one who's played Bond the most amount of times in the franchise. In terms of days, Moore has served as the debonair intelligence operative for a total of 4,348 days. Do you think that record has been outdone?
Timothy Dalton
Dalton appeared in the 15th and 16th films in the James Bond series and had plans to do a third but a legal dispute between studios stalled production for years. Dalton told The Weekly when he was finally asked to return, he preferred to do one more movie, but producer Albert Broccoli wanted him to keep going for four or five more installments. He respectfully declined.
Pierce Brosnan
After Dalton turned down the opportunity to keep playing Bond, Pierce Brosnan stepped in and kept it up for four films. During his tenure, he acted alongside leading ladies such as Teri Hatcher and Halle Berry. He wanted to do the Bond thing longer but contract negotiations fell through and producers switched everything up.
Daniel Craig
Craig took over as Bond in 2006's Casino Royale, first signing up for the role in 2005. For some fans, Craig was their first introduction to the modern version of the James Bond franchise, but he's now ready to retire. Though the April 2020 release of No Time to Die will mark Craig's fifth Bond movie, it really means he's been playing Bond for nearly 15 years.
But guess what? He's been doing it slightly longer than Roger Moore. According to calculations posted by Metro News UK, Craig has logged over 5,120 days as the spy and holds the crown as the longest-running James Bond. By the time April rolls around, the count for Craig will go up slightly, unless a new 007 is appointed before that date.