James Brown's Tour Demands Included a 'Professional Hooded Hair Dryer'
James Brown died more than a decade ago, but his influence on music lasts a lifetime. The Godfather of Soul was a multifaceted star with expertise ranging from dancing, singing, and songwriting. He was the man behind several hit songs like 'It's a Man's Man's World,' 'Say It Loud—I'm Black, and I'm Proud,' and 'I Got You.' He is also widely credited for popularizing funk music with mainstream audiences.
Aside from his musical talents, Brown had an iconic feature to him that made him stand out, his hair. The pop icon went to great lengths to ensure his impressive mane was recognizable even when on tour. The singer had a list of sass demands that included a professional hooded hair dryer in his changing room.
James Brown had a unique aesthetic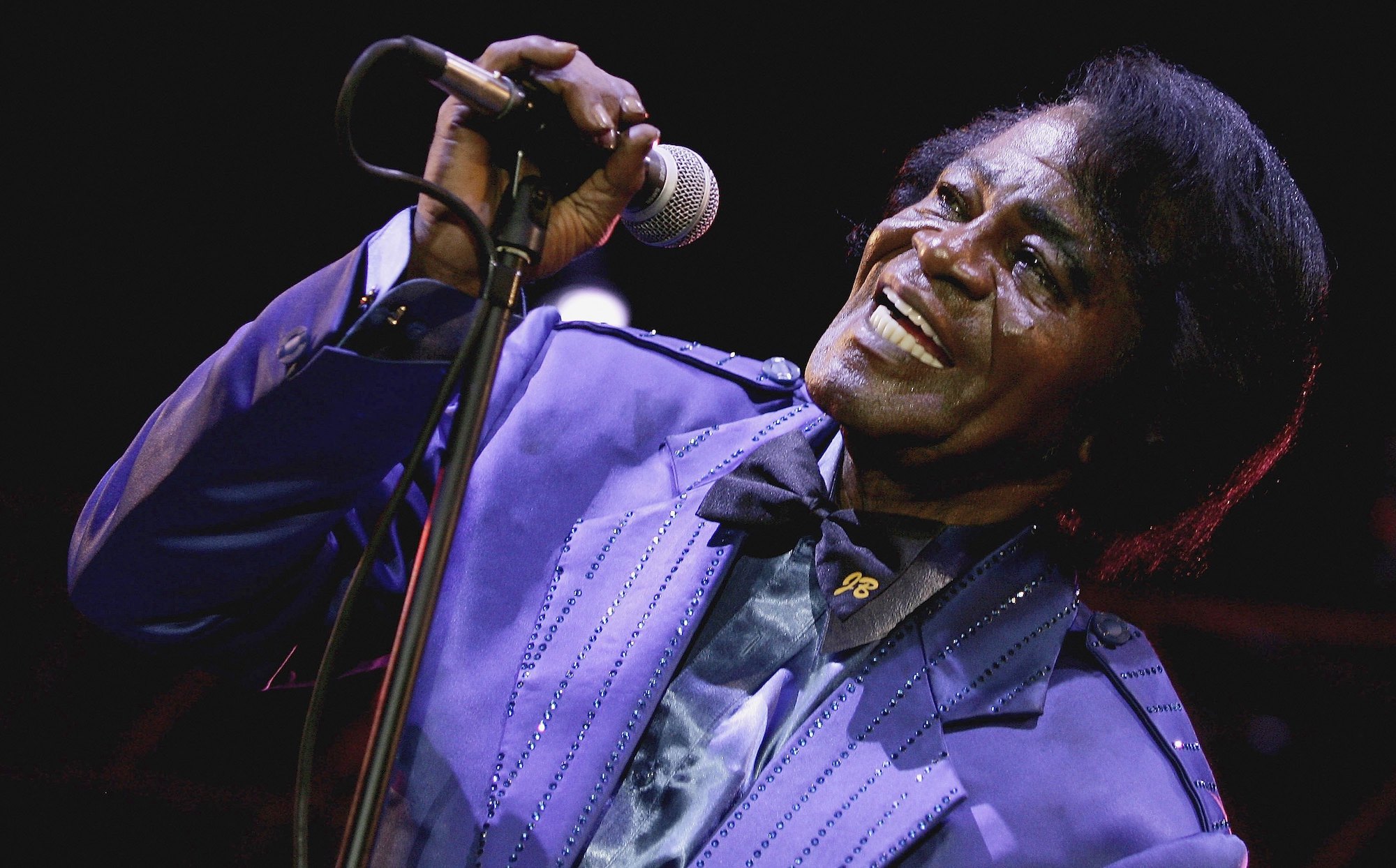 Brown was born in May 1933 in the racially segregated Barnwell. His rough musical style and suggestive lyricism are credited for welcoming the new age of Hip Hop. His renditions of 'Please Please Please' and 'Bewildered' contrasted with the controlled vocal deliveries of prominent artists at the time, such as Nat King Cole and Johnny Mathis.
Brown's showmanship and music symbolized the profane and sacred in the lives of the African American working class. The star grew up so poor that he was once sent home from school for not wearing enough clothes. This experience shaped the singer's future and perhaps explains why he loved wearing velour jumpsuits, ermine coats, conspicuous jewelry, and elaborate capes as an adult.
Brown sported processed hair throughout his six-decade career and briefly changed it into a bushy afro in the '60s when he released the Black anthem 'Say It Loud–I'm Black, and I'm Proud.' He earned the nickname 'the hardest working man in show business' because of his pumped performances on stage, including sweat-drenched sudden movements and shouts accompanied by rapid dance movements.
Brown had a diva-like list of demands when on tour
Artists are known to have some of the wildest demands for their changing rooms when on tour. For example, Cher reportedly wanted her dressing room to include a wig room during her 2000 tour. Brown's list of demands listed by The Smoking Gun consists of a comfortable, well-lit, adequately heated, and cooled dressing room that would accommodate at least six people.
The room was to be maintained at a constant 68, and 73 degrees Fahrenheit temperature and have private access to adjacent bathroom facilities with showers and a dozen bath size towels. The rooms were to have comfortable seating, two garment racks, two full-length mirrors, an ironing board with a steam iron, and several tables.
His wardrobe mistress was also to be allocated a room close to the singer. Although the list seems reasonable to a point, the one item in the list that stands out is the professional hooded hair dryer that the singer included. It, however, doesn't come as a surprise that Brown would demand such a unique item since his hair was part of his trademark aesthetic.
Brown has an impressive career
Brown had a brief career as a boxer in his teen years and ran into trouble with the law at 16. He was convicted, and while in prison, he formed a gospel group with his four cellmates. After his release, Brown joined a gospel group called the Ever-Ready Gospel Singers. After performing together, the group broke up, and Brown began his solo career.
He performed his first solo hit 'Try Me' in 1958, topping the R&B charts. Brown delivered hits like 'Sex Machine,' 'Out of Sight' and 'Cold Sweat' throughout his career. However, by the late '80s and '90s, the musician began experiencing highly publicized drug problems that would get him in trouble with the law. The singer died on Christmas Day in 2006 from heart failure.