James Brown's Last Wife Had Another Husband, Who Had Other Wives
Musicians have a lasting impact on the world, and they live on through their music and influence. This is certainly the case for the "Godfather of Soul," James Brown.
Brown rose to fame throughout the 1950s to become one of the most recognizable voices in the entire world. The singer racked up numerous accolades throughout his celebrated career including lifetime achievement awards from both the Grammy's and BET.
While Brown's professional life was filled with celebratory moments, his personal life was a bit more complex. The singer's 2006 death — which happened on Christmas Day — has long been held as suspicious, and his complicated relationship with his last wife made things even more challenging as the family members argued over his final resting place and the fate of his considerable estate. 
James Brown had a complicated relationship history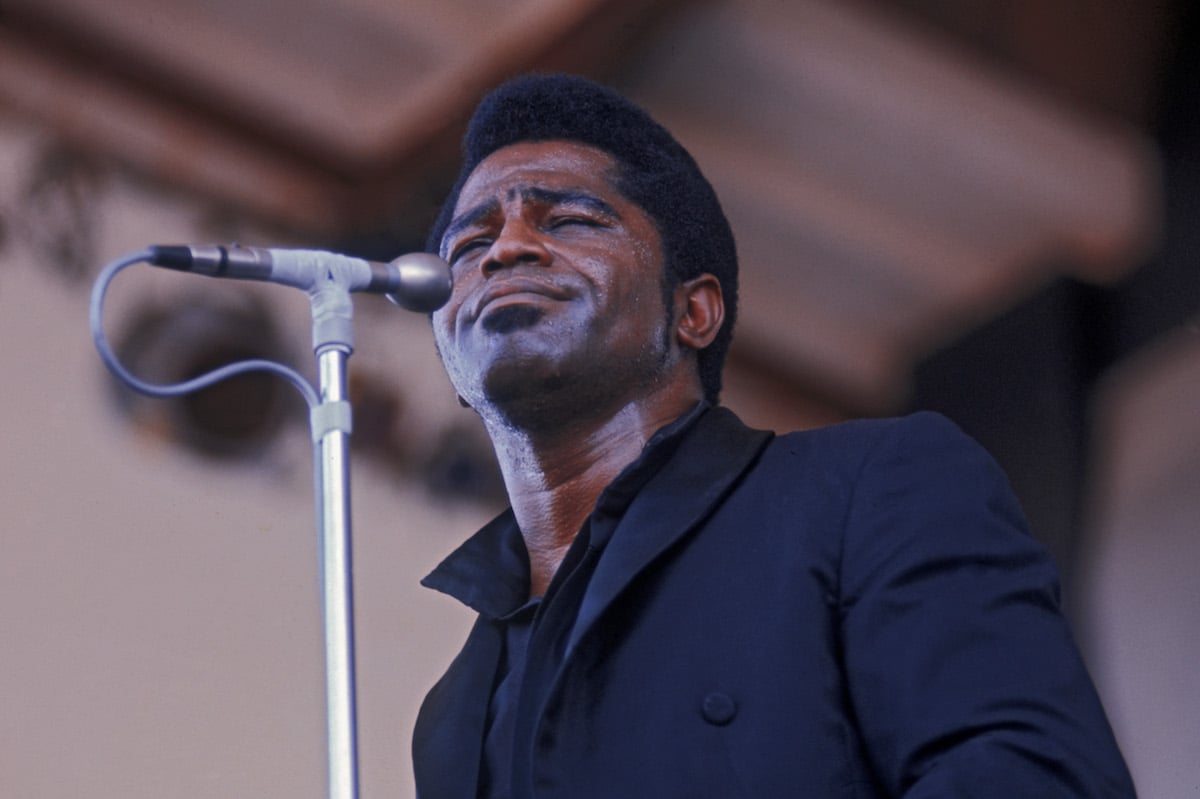 Brown's legacy began with humble roots in an impoverished and troubled South Carolina family. Born in 1933, Brown found his way into R&B via gospel music, which was a popular path into the fast-growing genre.
Brown hopped around among various musical groups with soulful sounds and much success. But his solo career really took off in the 1970s as his sound became more experimental, and he developed what would be known as "funk." 
Brown's personal life was dotted with several complicated marriages. His first wife, Velma Warren, became his bride way back in 1953, and they had three children. The pair went their separate ways around 1969.
But after Brown's death, the woman came forward to claim that they had never formally divorced. As Today reports, her claim was dismissed because she herself had remarried.
"If Ms. Brown believed that she was not divorced, she's admitting to having herself committed bigamy," an attorney representing several of James Brown's children explained. 
Shortly after that marriage, Brown remarried. This time, his wife was a woman named Deirdre Jenkins, and they added two more children. Jenkins divorced Brown with allegations of domestic abuse in 1981.
Shortly after that, Brown married Adrienne Lois Rodriguez. She, too, alleged abuse from Brown, and the pair filed for divorce in 1988, but it was never finalized. Instead, their marriage did not officially end until Rodriguez died in 1996.
James Brown's last marriage was the most complicated
After Rodriguez died, Brown married again. This time he wed background singer Tomi Rae Hynie in 2001. The pair had an official wedding ceremony in 2002.
However, Hynie was still married to her previous husband at the time. Hynie, who worked as a Janis Joplin impersonator, had married Javed Ahmed in 1997, according to The Hollywood Reporter.
When Brown died, Hynie's claim as his legal spouse — and thus legal heir to his fortune — was complicated by the fact that her previous marriage was not technically annulled until 2004.
By that point, her relationship with Brown was hitting the same kinds of obstacles his previous marriages had seen. Brown was arrested for domestic assault, and both parties took their issues to court seeking to end the marriage — that might not have even been a legal marriage.
Hynie later informed the court of a settlement where she waived her right to common-law marriage, but then the pair reconciled, and Hynie lived with Brown until his death. 
James Brown's marriage woes have left a legal mess 
Hynie was never mentioned in Brown's will, but she says it is only because he never updated it during their relationship. Her son with Brown — James Brown II — was also not mentioned in the will. But both parties have been arguing that they have a legal right to the estate.
Meanwhile, Brown has nine children and grandchildren from previous marriages vying for the same fortune, and the entire thing has become a legal tangle. 
Complicating things even further is the fact that Hynie's initial marriage to Ahmed may never have been valid in the first place. After their wedding, Ahmed revealed that he had three other wives in Pakistan, and Hynie claims that he was only seeking U.S. citizenship. She alleges that he fled without ending or consummating the marriage. 
The battles over Brown's substantial fortune and — perhaps even more importantly for history — the rights to his music are still ongoing even though the singer died more than a decade ago. The case wound its way through the courts until it ended up at the South Carolina Supreme Court. There, finally, the court ruled that Hynie was not Brown's legal wife in June 2020.
According to The New York Times, Brown's heirs — including potentially James Brown II who had to take two DNA tests to prove Brown's paternity — still have more details to work out, but Hynie's claim as a surviving spouse appears to be officially over.