How Does James Charles Make His Money?
James Charles is a lot more than just a Youtuber. He has a makeup palette with Morphe called "the James Charles Palette," he has a clothing line called "Sisters Apparel," and he has brand deals with companies like SugarBearHair. He's an influencer with millions of subscribers on Youtube and followers on Instagram. Learn how this 19-year-old beauty guru makes his sister-salary.

James Charles started out as a YouTuber and viral Twitter thread
You might remember James from a viral Twitter post in 2016. In it, he posed for high school senior portraits, thanks to the help of his ring light. "I love being extra," he wrote in the caption.
Once he caught the internet's attention, James Charles' Youtuber channel took off, gaining exposure from beauty influencers, like Tati Westbrook. One of his first videos, posted in 2016, was a "Blue/Brown Serpent Makeup Tutorial." He collaborated with YouTubers Joey Graceffa and Ricky Dillon, mostly showcasing his passion for makeup.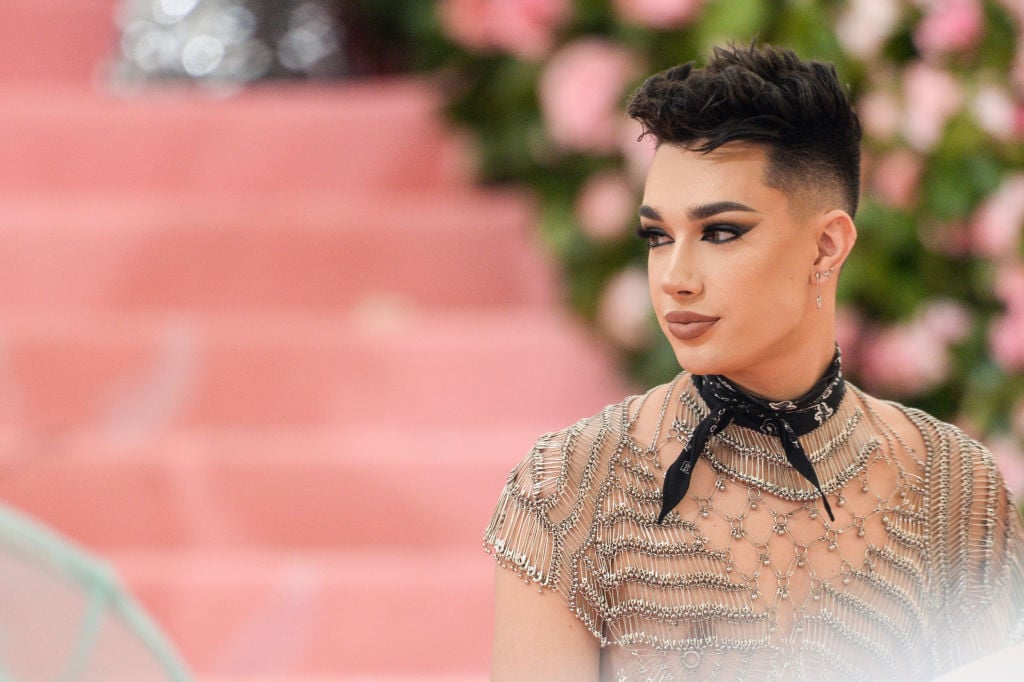 He became the first 'Coverboy'
In 2016, popular makeup brand Covergirl announced that James Charles would be the first ever male spokesperson for the company, coining the phrase, "Coverboy."
"All of our COVERGIRLs are role models and boundary-breakers, fearlessly expressing themselves, standing up for what they believe, and redefining what it means to be beautiful. James Charles is no exception," the beauty brand said in a release press release, according to Seventeen Magazine.
Now 19-years-old, James Charles is one of the most subscribed to beauty channels on Youtube, earning millions of subscribers and millions of views on his videos.
The Youtuber befriended celebrities Kim Kardashian West, Kylie Jenner, and Katy Perry. He appeared in several videos with his "Sister Squad," including Youtuber Emma Chamberlain and the Dolan Twins, Grayson and Ethan.
James Charles's net worth and his eyeshadow palette with Morphe
In 2018, James Charles partnered with makeup brand Morphe to produce the "James Charles eyeshadow palette." This palette costs fans around $40 and is available at large beauty retailers like Sephora and Ulta Beauty.
His eyeshadow palette profits, in combination with his Youtube Ad revenue, Social Media ad revenue, merchandise, and appearance fees, bring James Charles' net worth to a projected $12 million, according to Celebrity Net Worth.
Recently, due to a feud with beauty vlogger and social media influencer, Tati Westbrook, James Charles saw a drastic drop in his Youtube subscribers. Some brands are expected to drop him within the near future.
Amidst the Tati-James drama, James Charles' merchandise website is offline. Killer Merch distributes the clothing line, "Sisters Apparel." This is the same distribution company of Jeffree Star's cosmetic line, according to Seventeen Magazine.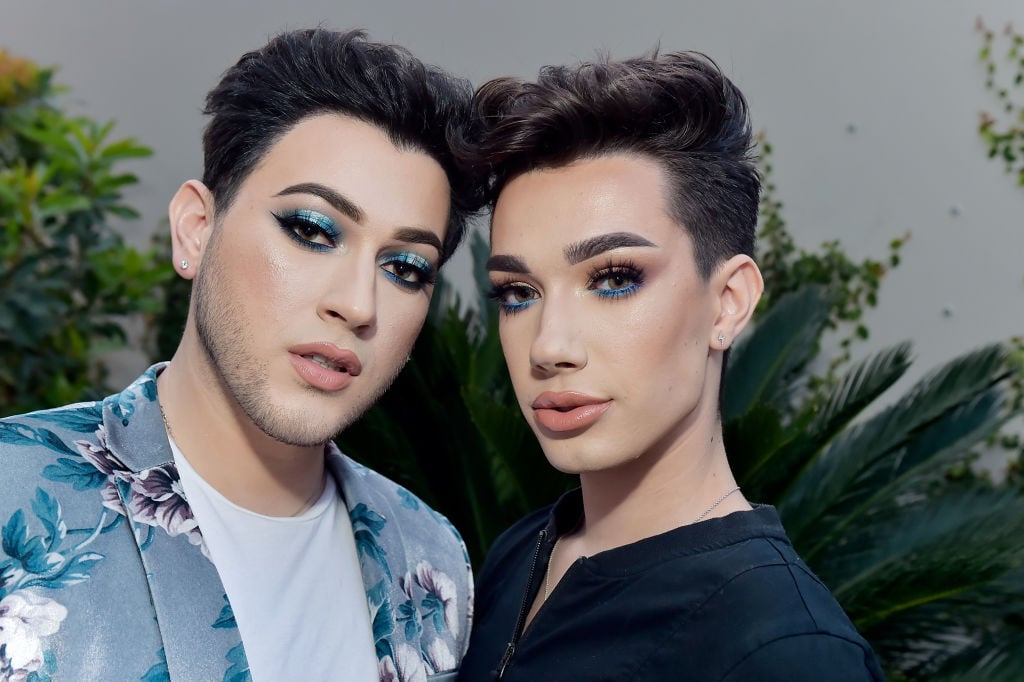 What's next for James Charles?
For the entirety of summer 2019, James Charles will be on a 24-city, United States tour, entitled "The Sisters Tour." Sister-VIP tickets and meet-and-greet packages sold for upwards of $500.
The beauty influencer explained in a video that fans would be "sister-shook" at the activities he planned. Yes, there will be plenty of sister-selfies.
Check out The Cheat Sheet on Facebook!