James Charles Is In Trouble Again — And This Time, It's For Something Unforgivable
If you thought 2020 was going to be the year that we all took a deep breath and found some calm, think again! James Charles, the famed beauty influencer and YouTube vlogger, has started the year off with a bang by posting a video that has fans and critics alike dropping their jaws in shock.
This isn't the first time that Charles has found himself in trouble with the social media mobs calling him out. But this time the potential offense is one that many fans find unforgivable. What's got fans so upset, and did Charles really do it? Let's take a closer look.
James Charles rose to fame with makeup videos
Charles is only 20 years old, but he's already made quite a name for himself by following his passions and sharing them with the world. Back in 2016, when Charles was a senior in high school, he went viral for a tweet that featured him decked out in stunning makeup.
He said in the caption that he had to retake his senior photos with a ring light so that his "highlight would be poppin." He finished it up by saying, "I love being extra."
Apparently, fans loved him being extra, too! He followed that viral moment up with roaring success on his YouTube channel where he shared makeup tutorials. Soon, he became makeup brand Covergirl's first "Coverboy."
His success meant rubbing elbows with celebrities like Kim Kardashian and Kylie Jenner and getting millions of subscribers on social media.
James Charles famously feuded with Tati Westbrook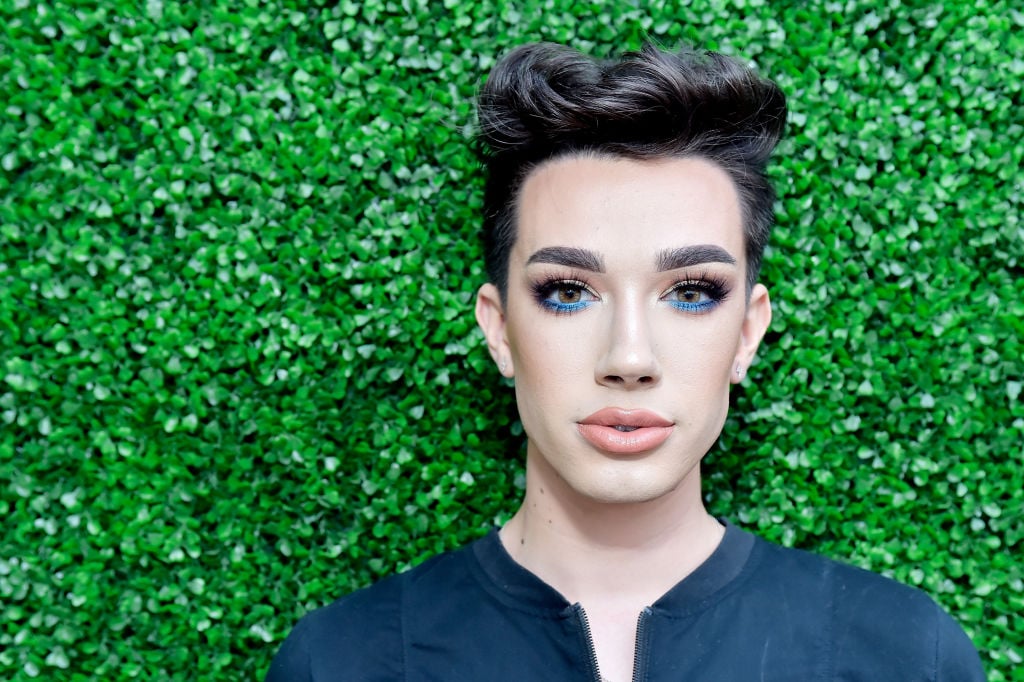 Charles is no stranger to internet controversy. In fact, he found himself at the center of an escalating feud back in May of 2019, and the aftermath cost him millions of followers.
The dispute came about when fellow beauty vlogger Tati Westbrook posted a video titled "Bye Sister." In the nearly 45-minute video, Westbrook revealed that she was cutting ties with Charles, and many of her fans decided to follow suit.
Charles and Westbrook had once been friends. In fact, she and her husband had been mentors for the young vlogger. The relationship came to a swift end with Charles' endorsement of one of Westbrook's rival products.
In addition to the rival endorsement, Westbrook accused Charles of bad online behavior and even sexual harassment. Fans quickly started jumping ship, including some major celebrities who had worked closely with Charles in the past.
He posted his own apology video and referred to Westbrook as being "like a mother" to him, but the damage to his reputation was severe.
A new controversy may cost James Charles even more
Now Charles is facing a new round of cancel culture calls. This time, though, the offense has a much further reach than a feud inside the online makeup community.
Charles posted a video of himself singing along to Saweetie's song "My Type." Fans quickly started pointing out that it sounds like Charles yells out the n-word along with the other lyrics of the song.
While a comment debate quickly broke out over whether it was acceptable to sing the word since it was part of the song's lyrics, Charles was quick to dismiss the controversy altogether.
He said he definitely "skipped over" the word and noted "how stupid would I have to be to confidently record a video of me singing the n word and still have it up the next morning." Obviously, Charles himself recognizes what a terrible offense it would have been to have said the word, so it's clear that this controversy could have lasting damage to an already-fragile public persona.
However, many people — even those who do not identify as Charles' fans — were quick to defend the video. They even slowed it down and paused during the potentially offensive word and claim that it's obvious he does not say it.
Whether this evidence will be enough to satisfy those who initially took offense and keep the controversy from deepening is yet to be seen, but it's safe to say that Charles should be wise enough to be careful of what he posts from now on.