This Is Why James Earl Jones Reprised His Role As Mufasa In 'The Lion King' Remake
It's almost here: The remake of the Disney classic, The Lion King, begins playing in theaters everywhere this week. Years of work went into the film, which features an incredible voice cast, stunning visuals, and even a few extra scenes. However, at least one thing stayed the same. Here's why James Earl Jones was brought …
It's almost here: The remake of the Disney classic, The Lion King, begins playing in theaters everywhere this week. Years of work went into the film, which features an incredible voice cast, stunning visuals, and even a few extra scenes. However, at least one thing stayed the same. Here's why James Earl Jones was brought back for the remake.
Jones voiced Mufasa in the original film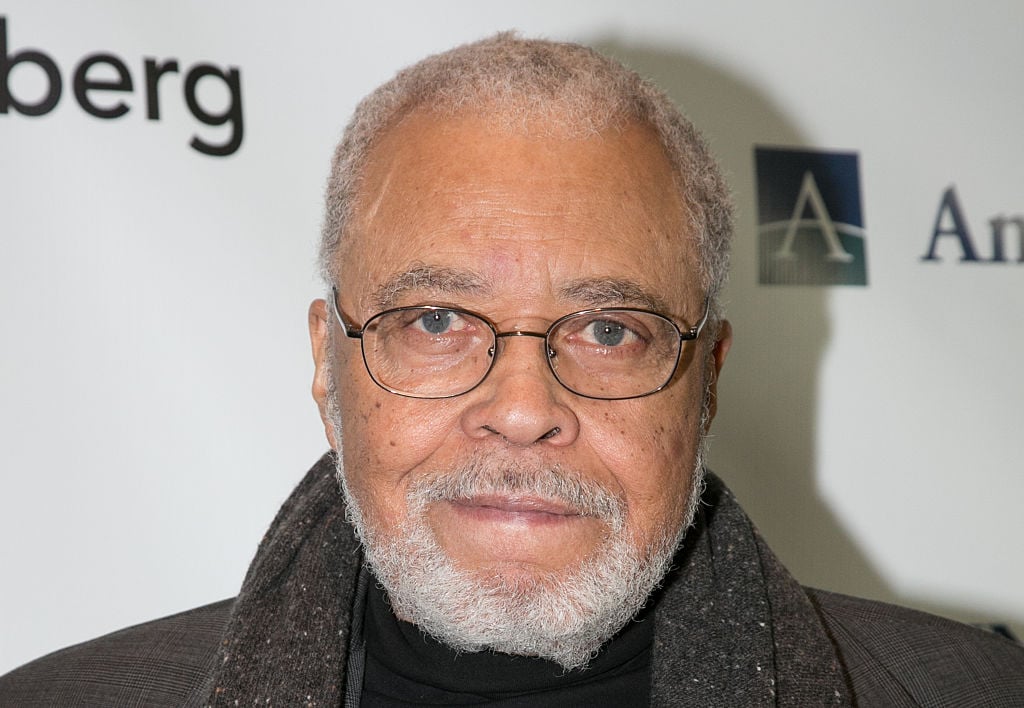 Fans of the 1994 animated version of The Lion King recall that Jones voiced Mufasa, Simba's father and the king of the Pride Lands. Mufasa is a commanding and well-respected leader who teaches and guides his young son until tragedy strikes.
Later in the film, Mufasa's spirit becomes a guiding force for Simba. Growing up outside of his kingdom, he finds himself compelled to go back home in order to save those who remain from his evil Uncle Scar. Jones' booming voice speaking to Simba from the sky is an important childhood memory for many.
He joins an all-star cast in the sequel
The original voice cast of The Lion King featured notable names such as Jonathan Taylor Thomas, Matthew Broderick, and Whoopi Goldberg. But this time around, they decided to top themselves — and the star-studded cast is one you won't forget.
Donald Glover, Chiwetel Ejiofor, Alfre Woodard, and Seth Rogen are among those who provide vocals for the 2019 version. And if those names weren't big enough, they managed to get the queen herself, Beyoncé Knowles-Carter, to voice Simba's love interest, Nala.
The director on not recasting Mufasa
The only cast member from the original The Lion King film to return to voice their character was Jones. "I would have had a very tough time if I'd had to recast that [role]," said director Jon Favreau to Jimmy Kimmel, noting how great it was to hear his voice in the role again. "I see it as carrying the legacy across. Just hearing him say the lines is really moving and surreal," he told CinemaBlend.
However, Jones did not attend the premiere. "He's based on the East Coast. This is something that takes a lot out of you to do," Favreau told USA Today in regards to Jones' absence when it comes to doing press. "So his participation was geared more toward his performance."
The original director was also involved
Though he was the only voice actor to return, those who worked behind-the-scenes on the original were around for the remake. "They were very involved…Rob Minkoff, who directed the original, would come by and see what we were doing. I always wanted to check in with them," Favreau said on Jimmy Kimmel Live, in order to "honor the legacy" of the original. "I wanted to make sure that everyone felt that it fit in."
Minkoff, composer Hans Zimmer, and others who were instrumental in creating the original were at the premiere, said Favreau. "They stuck around for the party, and they seemed to like [the movie]." He added that it was a relief, saying, "You feel a sense of responsibility to the original filmmakers, you feel a sense of responsibility to the fans that grew up with it. You feel a responsibility to new audiences, and to the cast that trusts you."