What Is James Gunn's Net Worth & How Much Will He Make For 'Guardians of the Galaxy 3'?
Writer and director James Gunn was fired from 'Guardians of the Galaxy 3,' but has since been reinstated. This is his net worth and possible salary.
There is exciting yet slightly controversial news in the Marvel Cinematic Universe and its fandom. James Gunn, writer and director of Guardians of the Galaxy and its sequel, Guardians of the Galaxy Vol. 2, has been brought back on as the director of the third (and likely, final) film in the franchise. Though many are ecstatic, this comes on the heels of his firing in July 2018. These are the details of the situation, Gunn's net worth, and what he could stand to make from the deal.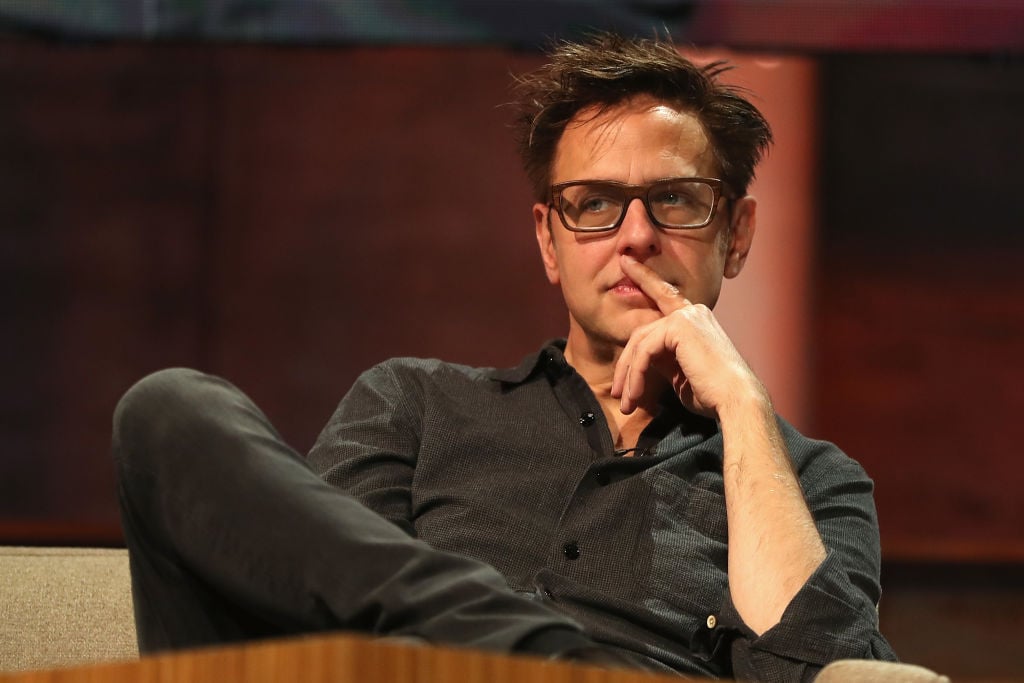 Gunn has been reinstated as the director

Following the epic release of Captain Marvel and ahead of the long-awaited Avengers: Endgame, Marvel made an announcement: James Gunn has been rehired as director of the upcoming third Guardians of the Galaxy film. It appears that while the decision was made to bring him back on to direct recently, the plan was always to use the script that he had previously penned (more on that later).

According to Deadline, which broke the story on March 15, 2019, filming for the movie will not begin right away. After he was fired by Marvel, Gunn was hired by DC to direct the upcoming Suicide Squad sequel, which he will do prior to returning to Marvel for GotG 3.

This is why he was fired

Gunn was fired in July 2018, after old tweets of his resurfaced. This was apparently done with ill will by members of the alt-right who felt that Gunn was too vocal in his dislike of Trump. The tweets were inappropriate in nature, but Gunn quickly apologized for them, citing a previous desire to create "outrageous and taboo" content and tell "offensive" and "shocking" jokes.

Since his Twitter apology, Gunn has remained absent from Marvel press, while his brother, Sean Gunn (who starred as Kraglin in both GotG movies), made the rounds. Meanwhile, the stars of the films supported the director, especially Dave Bautista (Drax the Destroyer). When he was reinstated, Gunn took to Twitter once more, thanking Disney and his fans.
What is Gunn's net worth?

Though he had been the business for many years prior to Guardians of the Galaxy, it was this project that brought him into the limelight. Previously Gunn had written for the live-action Scooby-Doo films, and had served as writer and director on low-budget projects like Slither and Super. Gunn is thought to have a net worth between $40 and $50 million, according to Celebrity Net Worth and other sources.

How much did he make for the Guardians of the Galaxy movies?

It's unknown how much Gunn made for the Guardians of the Galaxy films. However, both movies brought in impressive box office numbers, with the first grossing over $333 million and the second topping that with almost $390 million, according to Box Office Mojo. Before he was reinstated, there were rumors of a settlement in which Gunn would get between $7 and $10 million for his script if he had remained fired, so he will likely make at least that much, if not quite a bit more, for directing the third film.