'Peacemaker' Director James Gunn Is Already Working on Another DC Series Related to 'The Suicide Squad'
The success of 'The Suicide Squad' and 'Peacemaker' may leave DC fans wondering if James Gunn will continue telling stories in this world. Apparently, he's already planning another one.
James Gunn brought an entertaining and unique property to the DC Extended Universe with The Suicide Squad in 2021, and the director continues to wow fans with his Peacemaker series. Apparently, the John Cena-led show isn't the only one Gunn has planned for the platform either. He hinted another The Suicide Squad spinoff could be on the way.
James Gunn's 'Peacemaker' is a huge hit
Before James Gunn's The Suicide Squad hit theaters back in August 2021, Warner Bros. and HBO Max had already greenlit a Peacemaker spinoff series. Starring John Cena as Christopher Smith, the DC show has become a massive hit since its premiere on Jan. 13.
In fact, according to data from Parrot Analytics (via Business Insider), Peacemaker is the most in-demand streaming show as of Jan. 22. That's an impressive accomplishment just a couple of weeks into its first season.
Gunn himself admitted he's excited about the milestone on Twitter. And during a recent interview, he also hinted more DC content related to The Suicide Squad and Peacemaker could be on the horizon.
James Gunn teased another 'The Suicide Squad' spinoff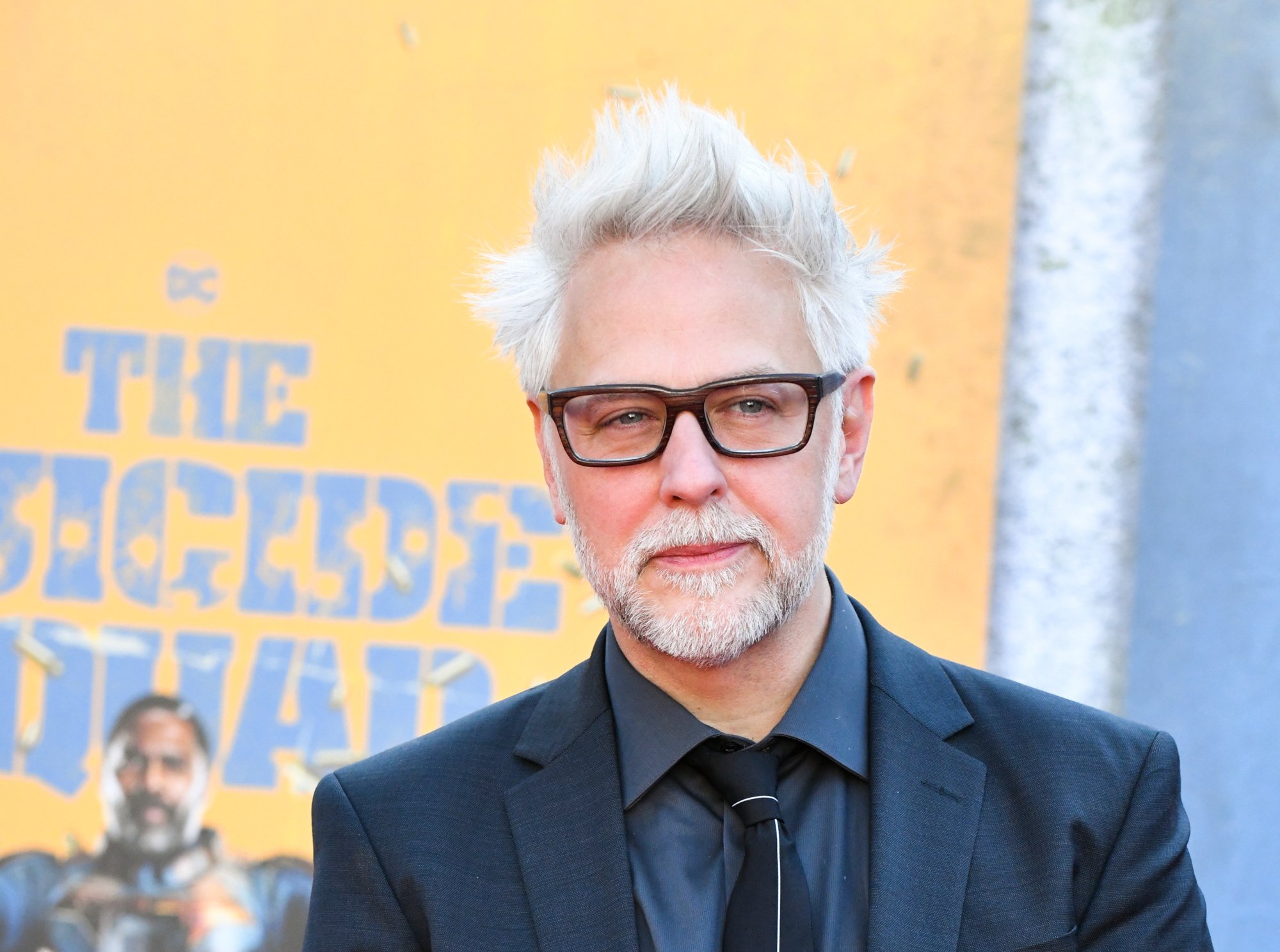 Following the release of The Suicide Squad and Peacemaker, fans began to wonder if DC would give James Gunn the go-ahead to tell more stories in this world. After all, both projects introduce a wide range of characters. Many of them would make interesting protagonists in future shows or films.
And during a discussion on Deadline's Hero Nation podcast, the director admitted he's already working on another DC series set in the same world as Peacemaker and The Suicide Squad.
"We're working on something else now, another TV show that's connected to that universe," the director said. "I can't quite say."
Per Deadline, sources suggest the project is still in the pitching stages. But even if HBO Max hasn't approved it just yet, Peacemaker's success bodes well for its chances. In fact, Gunn told Hero Nation he believes the initial series will receive a season 2 as well. Could it connect back to The Suicide Squad and whatever else Gunn has planned?
Will the next show follow another 'The Suicide Squad' character?
Just because James Gunn is developing a series set in the same world as his previous DC projects doesn't mean it will follow characters from them. However, The Suicide Squad does make a point of showing viewers that Weasel (Sean Gunn) is still alive. It also introduces several other well-known DC Comics characters, all of whom would be interesting to follow in a different format.
Deadline questioned Gunn about whether or not viewers would see familiar faces in his new series, but he kept quiet on that front. However, he did reveal the show would shift genres from Peacemaker:
"I can't say anything. It is connected to this universe, and I don't think it will be the same genre as Peacemaker, it won't be as much a  comedy as Peacemaker, but it will be in the same universe."
We'll have to wait for an official announcement to learn more about what Gunn is planning. In the meantime, there are new episodes of Peacemaker to look forward to. The first five installments are currently streaming on HBO Max.