What is James Lipton's Net Worth?
'Inside the Actors Studio' host James Lipton had a successful career as an actor, writer, producer, and dean. Find out what his net worth was.
James Lipton is widely regarded as one of the best talk show hosts to ever grace television. Lipton's non-conventional interview style and work with Inside the Actors Studio became known internationally amongst celebrities and young actors alike. 
Sadly, Lipton passed away Mar. 2 after battling bladder cancer. After a successful career as a host, actor, writer, producer, and dean, many are curious about Lipton's net worth.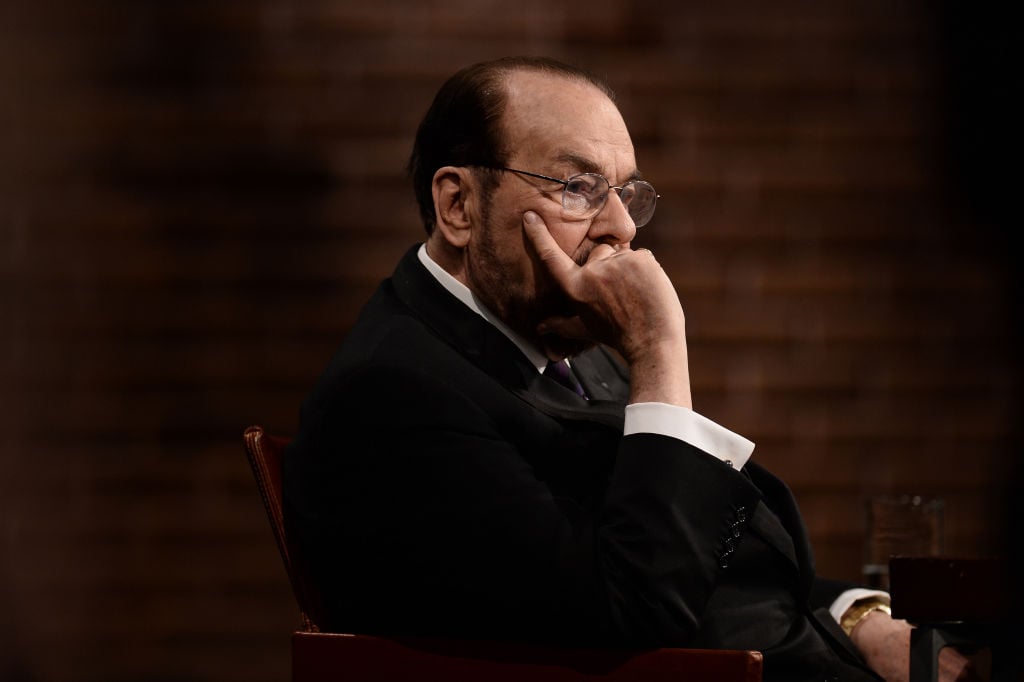 James Lipton's early career 
Lipton began his career in the arts after exiting the Air Force. He was featured as a voice actor in a radio production of The Lone Ranger. Later, Lipton would go on to play Dr. Dick Grant on Guiding Light, but he quickly realized his talents were better utilized writing for the show. Lipton also wrote for other soap operas like Another World and The Edge of Night. 
Lipton's success as a writer continued throughout his career. Lipton wrote the book and lyrics for the Broadway musical Sherry! and would go on to study many other forms of art and entertainment. He worked under Stella Adler to learn about voice and ballet. Lipton also wrote novels like Mirrors and Inside Inside, a book detailing his time on Inside the Actors Studio.
Lipton's career with 'Inside the Actors Studio'
During the 1990s, Lipton discovered The Actors Studio, a historic program that taught method acting. Grossly underfunded, Lipton suggested that the program join forces with the New School in Manhattan. The program became The Actors Studio Drama School and later moved to Pace University, where Lipton would interview actors, writers, and producers about their work in entertainment in a program called Inside the Actors Studio.
Lipton became known for his unique style of interviewing. Instead of focusing on the gossip surrounding Hollywood stars, he questioned actors, writers, and directors about their experiences as they related to their work. Lipton's knack for speaking to celebrities gave an audience of millions access inside the minds of some of the greatest Hollywood talents, including Robin Williams, Halle Berry, and Meryl Streep. 
James Lipton's influence on pop culture 
It's no secret that Lipton greatly impacted the lives of young actors everywhere. Thanks to his unconventional interview style, Lipton could engage his subjects for a prolonged period of time and procure unfiltered answers from his esteemed guests. His work as host of Inside the Actors Studio gave up-and-coming actors a real-life taste of what it was like to work in film and television.
Lipton's iconic interview style was celebrated everywhere, including Will Ferrell's parody Lipton on Saturday Night Live, where it became even more well known. Lipton told CNN in 2012 that Ferrell's impression was "flattering," referring to him as a "good friend." 
James Lipton's net worth 
Lipton had a lot of his success throughout his career. He began as an actor and a writer and would go on to become a world-renowned talk show host. Much of Lipton's success can be attributed to his work with and for Inside the Actors Studio. At the time of his death in Mar. 2020, Lipton's net worth was an estimated $6 million. 
Lipton is survived by his wife, Kedakai Turner.