James McAvoy Reveals the Lesson He Learned About Sci-Fi Movies While Starring in 2003 'Dune' Miniseries
Denis Villeneuve's Dune is about to hit theaters nationwide. So it's a good time to remember that the Timothée Chalamet-led movie version is nowhere near the first adaptation. In fact, James McAvoy played an important role in a miniseries based on Frank Herbert's novels. The actor recently revealed an important lesson he learned while starring in the 2003 version. 
James McAvoy's miniseries covered two later books in the 'Dune' series of novels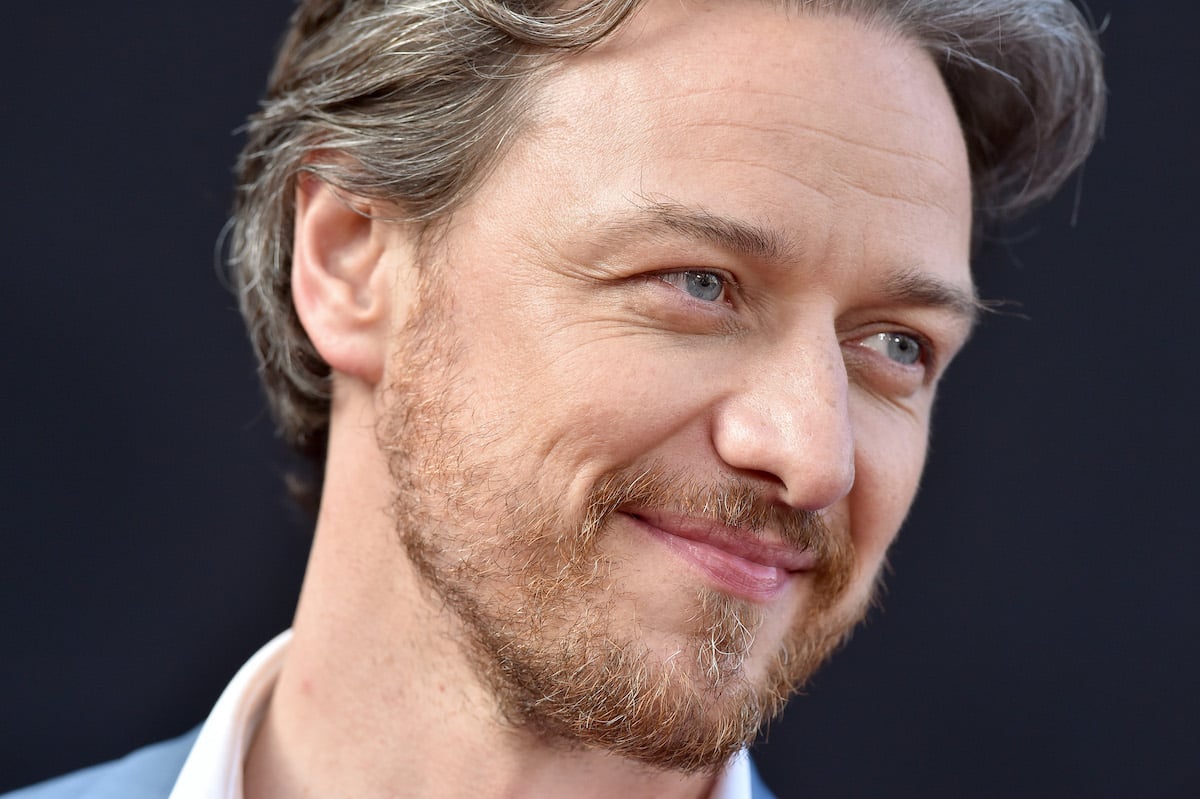 Frank Herbert's Children of Dune was a hit for SyFy back in 2003. However, the network was then known as the Sci Fi Channel. 
In three movie-length installments, the miniseries adapted Herbert's novels Dune Messiah and Children of Dune. 
James McAvoy's role was Leto II Atreides, who is the son of Dune main character Paul Atreides and his love interest Chani. Similarly, in the current Villeneuve version, Chalamet plays Paul and Zendaya plays Chani. 
So when /Film asked McAvoy what advice he'd give to his "father" Timothée Chalamet, he responded from a back-seat perspective. 
"I was in an adaptation of the second and third books," McAvoy told the publication. "He is in the first book. And he's playing a character who ultimately becomes my father, in terms of the character dialogue. So, no. I've got no advice for him." 
James McAvoy continued, praising the Little Women and Beautiful Boy actor. "And he doesn't need any advice from me, he's a cracking actor," he quipped. However, he said he did get some advice he values to this day. 
Claudia Black had good advice for McAvoy, though 
McAvoy went on to admit that he got advice on appearing in Sci Fi projects from actor Claudia Black (Farscape, Stargate SG-1) during the miniseries premiere. 
"It was at the L.A. premiere of Children of Dune, and she said to me, that the thing with this sh** i.e. science fiction, is that you have to believe it more than you believe good writing," the Split star said. "Good writing, you can just do. It's easier. But this stuff is hard, because it's so bonkers, you know what I mean? I've really, I've always remembered that advice and taken it to heart." 
James McAvoy took the comments a step further, saying that it "kept him going." 
"It's so kept me going really, through a lot of science fiction and fantasy work that I've done," McAvoy explained. "Because it was Claudia Black that said it. And I think that's just good advice for any actor doing any kind of science fiction and/or fantasy, you know?"
Denis Villeneuve's version of Dune's release date is October 22, 2021.