What Was 'Friends' Star James Michael Tyler's Net Worth and Age at the Time of His Death?
James Michael Tyler, who played Gunther in the hit sitcom Friends, has died. The actor appeared in 150 episodes, and many Friends fans have come to know him as the "7th friend" for Gunther's influence on the main characters at Central Perk. In addition to the sitcom, Tyler also made guest appearances in various other hit television series, films, and shorts. Here's a look at his life and career, including his net worth, age, and other credits.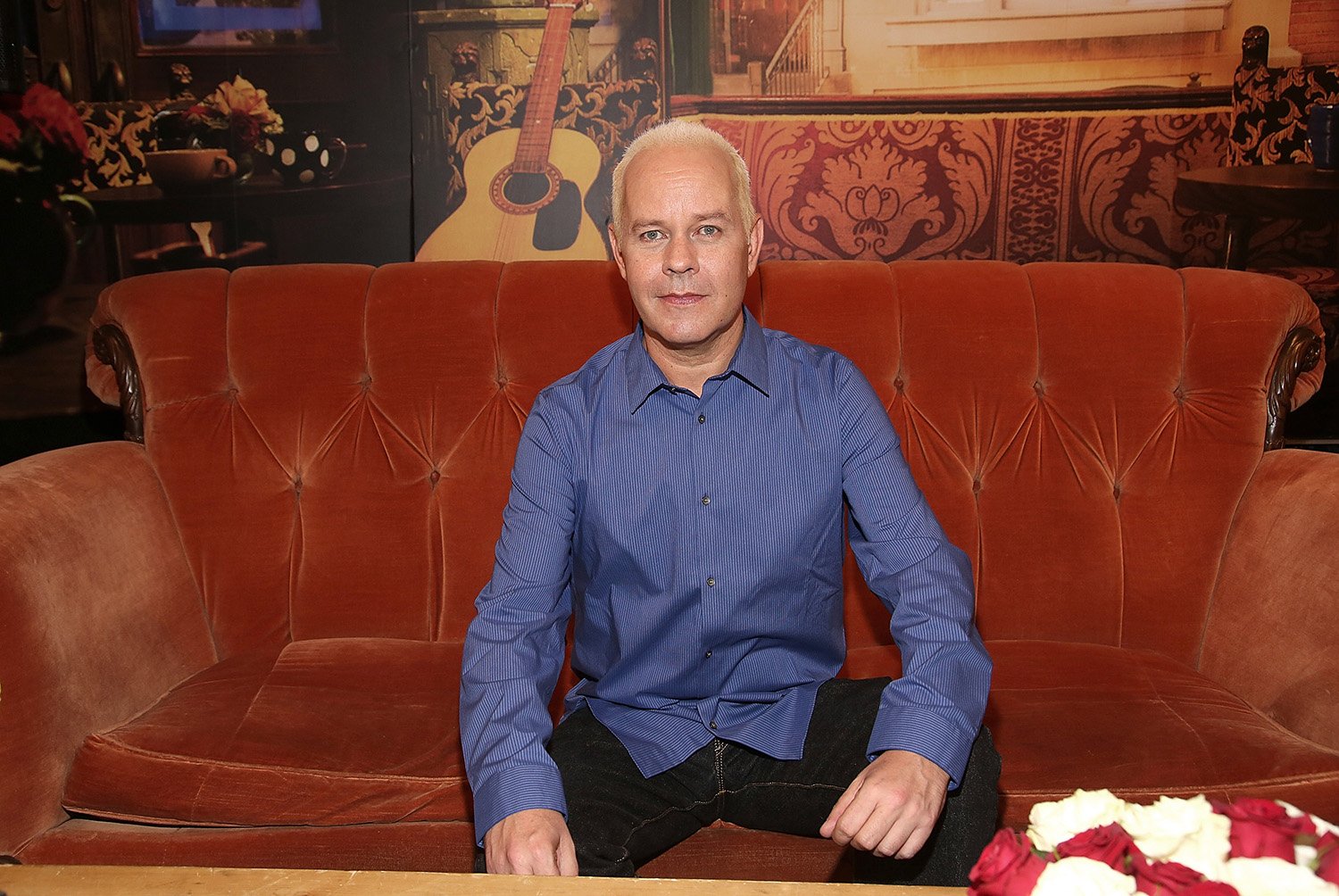 James Michael Tyler on 'Friends' and other projects
According to IMDb, Tyler's career began in 1992 when he appeared as a bar patron in the short film The Roommate. From there, he acted in a few full-length films, including Motel Blue, The Disturbance at Dinner, and Foreign Correspondents. Tyler also landed a one-episode guest role in Sabrina the Teenage Witch in 2001.
When Friends began in 1994, Tyler was working as an extra on the set. He was then offered a role in a coffee shop scene, which led to Gunther's creation. His role as Gunther lasted all 10 seasons. As IMDb notes, he appeared in 150 out of 236 episodes, though a few appearances were uncredited.
After Friends, Tyler continued to take on film and television roles. Most notably, he appeared on Scrubs in 2005 and Modern Music in 2013. He also appeared as a judge on Iron Chef America: Battle of the Masters in 2004. Tyler's final project was the 2020 short called The Gesture and The World, in which he played Gilbert.
James Michael Tyler net worth
Much of Tyler's wealth came from Friends. According to Celebrity Net Worth, the actor made $5,000 per episode in season 1, where he appeared in six episodes. His salary increased to $10,000 per episode in season 2, followed by $20,000 per episode in seasons 3 and 4. Tyler's salary increased again to $30,000 per episode in seasons 5 and 6 before capping at $40,000 per episode in seasons 7 through 10.
In total, Tyler earned more than $4 million on Friends between 1994 and 2004. CNW also says that Tyler likely earned another $1-2 million when the sitcom was sold into syndication.
According to CNW, James Michael Tyler has an estimated net worth of $4 million today.
How old was the actor at the time of his death?
Tyler was born on May 28, 1962, in Winona, Miss., making him 59 at the time of his death. After spending the first 10 years of his life in Mississippi, Tyler moved to South Carolina to live with his sister, according to IMDb. He went on to study geology at Clemson University, where he also discovered his passion for theater. Tyler later studied acting at the University of Georgia and moved to California to begin his acting career.
Tyler's representative, Toni Benson, announced in a statement on Oct. 24 that the actor died in his home after a battle with prostate cancer.
"The world knew him as Gunther (the seventh 'Friend'), from the hit series Friends, but Michael's loved ones knew him as an actor, musician, cancer-awareness advocate, and loving husband," the statement read, per CNN. "Michael loved live music, cheering on his Clemson Tigers, and would often find himself in fun and unplanned adventures. If you met him once, you made a friend for life."
Many of Tyler's fans and Friends co-stars, including Jennifer Aniston and Courteney Cox, have taken to social media to share heartfelt tributes. He will be deeply missed.