Is James Patrick Stuart Leaving 'General Hospital'?
James Patrick Stuart, who plays Valentin on 'General Hospital,' recently got his new show picked up by Disney. Is this the end of his time in Port Charles?
General Hospital star James Patrick Stuart has a new job. The actor, who plays Valentin on the hit daytime soap, just got his new family comedy picked up by Disney. (Disney is the parent company of ABC, which distributes GH.) This has led some fans to ask the question: is Stuart leaving the show? Is this the end of Valentin's storyline — at least for now?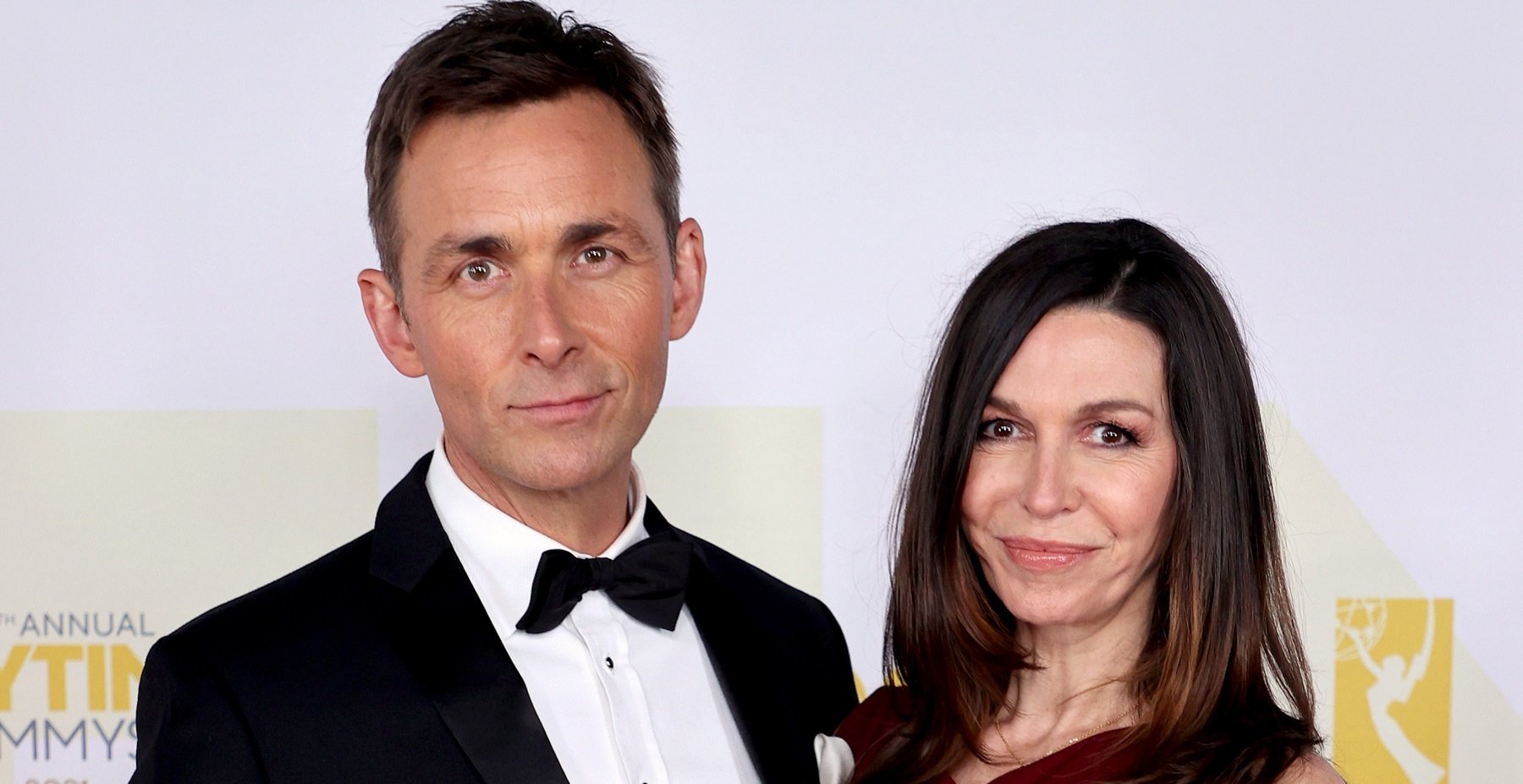 James Patrick Stuart has been on 'General Hospital' for years
James Patrick Stuart is nothing if not a soap opera vet. Although most soap opera fans, today, know him for his role as Valentin on General Hospital, he's actually been on quite a few soaps. Most notably, he was known for his role as Will Cortlandt on All My Children.
And, here's another fun fact: the role of Will Cortlandt was originated by an actor by the name of Lonnie Quinn. If you live in the greater New York area, that name should sound familiar to you. Quinn, today, is the lead weather anchor on WCBS-TV, and his "Listen to Lonnie" segment is very popular amongst New Yorkers.
Stuart and Quinn were the only two actors to ever play Will Cortlandt. After Stuart left All My Children, he joined the cast of General Hospital as Valentin Cassadine. He's been playing the role since 2016.
'Meet the Mayhems' got picked up by Disney, but it won't interfere with his schedule
According to Soaps.com, Stuart's latest show, Meet the Mayhems, is completely out of the soap opera realm. Created by the production company that made Lab Rats, Meet the Mayhems is a "family-friendly" comedy about a family of supervillains who have run afoul of the League of Villains. And now, much like a Mafia family in witness protection (shades of the Corinthos family), they're making their way back to normalcy in a small town in Texas.
Deadline reveals that Isabella Pappas, Lucy Davis, and Reed Horstmann will all star in the show. "Chris and Bryan, along with this terrific cast, are fast at work to deliver a fun and entertaining 'fish-out-of-water' tale about an extraordinary family living an ordinary life," said Ayo Davis, president, Disney Branded Television, in a statement to the outlet.
And best of all for General Hospital fans: Stuart isn't going anywhere. He confirmed he'll be recording with both shows on Twitter. He first confirmed it back in May 2021, when taping finished, and he confirmed it again on December 6.
Other 'GH' comings and goings
With Stuart safe on the General Hospital canvas, SoapHub confirms that Zakary Risinger has now taken over the role of Danny Morgan from outgoing actor Porter Fasullo. Fasullo had been playing the role of Sam & Jason's son since 2019. "Joe Nieves is playing Silva, the guard at Laura Spencer Collins (Genie Francis) and Martin Grey's (Michael Knight) safe house. Meanwhile, Lisa Catar is portraying the fake maid, who tried to kill Martin," reports the outlet.