James Patrick Stuart Says 'General Hospital' Feels Like a Sitcom Whenever He Does a Scene With This 1 Actor
James Patrick Stuart currently plays Valentin Cassadine on General Hospital. Valentin has been involved in numerous storylines on the show, which means Stuart has been able to work with a lot of different actors. He recently shared that doing a scene with one particular person often feels like being on a sitcom.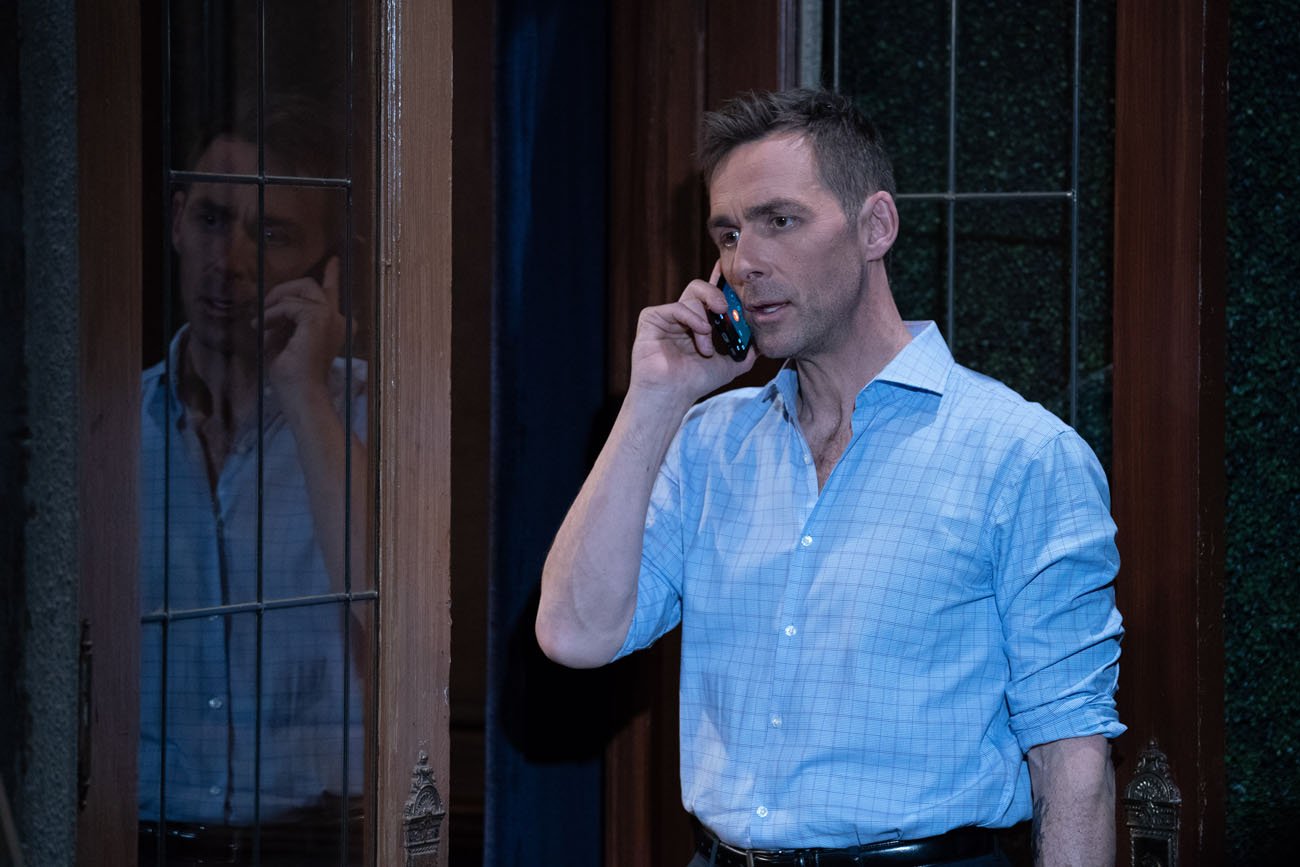 James Patrick Stuart has a diverse acting history
Before joining General Hospital, Stuart dipped his toes into various genres in showbiz.
As a child, he appeared on the sci-fi series Galactica 1980. In the late 1980s to early 1990s, he played Will Cortlandt on the soap opera All My Children. He also appeared on numerous sitcoms such as Seinfeld, Frasier, The Simple Life, and 2 Broke Girls. Additionally, Stuart had recurring roles on a few drama series such as JAG, CSI, and 90210.
Video game fans might also be familiar with his voice. He could be heard in various games like Call of Duty, Diablo, and Kingdom Hearts.
James Patrick Stuart says 'General Hospital' is like a sitcom when acting with 1 actor
One person whom Stuart is working closely with on General Hospital is Amanda Setton (Brook Lynn Quartermaine). Valentin and Brook Lynn had a one-night-stand in 2020 and the two of them are now raising a child together.
According to Stuart, General Hospital often feels like a sitcom when he is acting with Setton.
"Also, Amanda has done so many sitcoms that when the two of us are together on set, it's really infectious," he said in a recent interview with Soap Opera Digest. "I feel like I'm back on Must-See TV, Thursday nights on NBC all over again. When that line [about the 'bidet situation' in the Quartermaine mansion] came out, I felt like we were on an episode of Mad About You or something."
Valentin will experience betrayal on 'General Hospital'
Currently, Valentin is raising a child, Bailey, with Brook Lynn. However, Bailey is actually Maxie Jones' (Kirsten Storms) daughter, Louise. Maxie gave Brook Lynn the baby after finding out Brook Lynn was faking her pregnancy to try and get shares of her family's company from Valentin.
As it tends to happen on soap operas, the truth often comes out sooner or later. Many fans predict that Valentin will not be happy when he finds out "Bailey" is not actually his daughter.
He explained to Soap Opera Digest, "Playing uninformed is difficult because it's just such a weak acting choice. That said, obviously in a soap situation, the idea is that the very thing that has been the catalyst for any change in Valentin's life is his daughter [Charlotte Cassadine], and the idea that he gets to have another one is just beyond wonderful for him. It's going to be very tragic when he finds out the truth."
Stuart pointed out that Valentin used to be "arrogant and manipulative" but has been making amends for his past behaviors. However, Stuart does not know "whether that survives the betrayal" or not. It seems this will be something fans have to tune in to find out.