James Van Der Beek Shares Photos of His New Texas Family Home, Which Has Some Serious Joanna Gaines Vibes
The Van Der Beeks have arrived in Texas!
Dawson's Creek alum James Van Der Beek along with his wife, Kimberly, and their five children — Olivia, 10, Josua, 8, Annabel, 6, Emilia, 4, and Gwendolyn, 2 — just made the big move from California to the Lone Star State. The couple headed to Instagram to share photos of their new abode and explain some of the reasons they decided to move.
Fans noticed that their new house is not only beautiful; it's also channeling some serious Chip and Joanna Gaines vibes. Which makes total sense considering they're living in Texas now.
The Van Der Beek family moved from California to Texas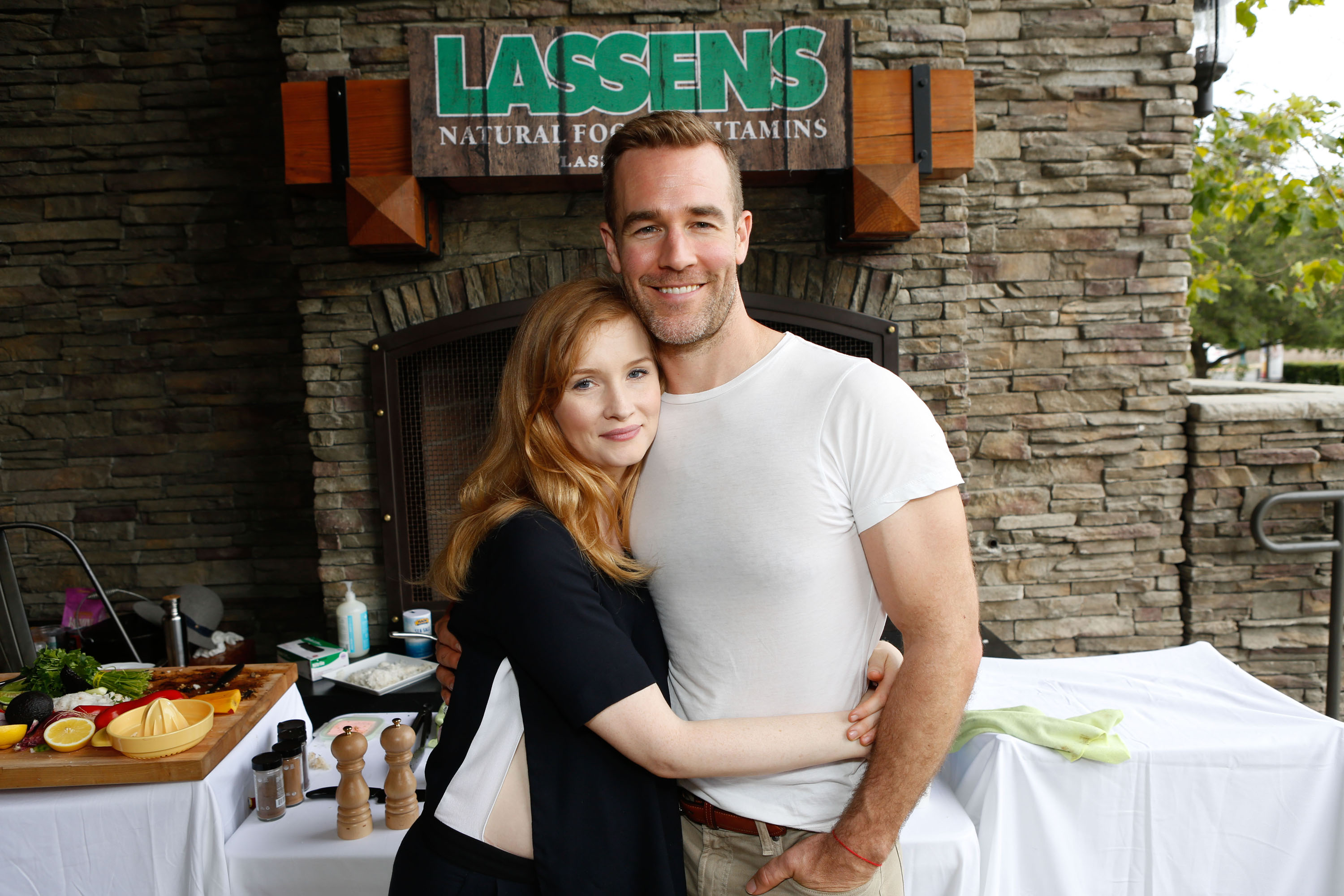 James and Kimberly went through a tumultuous year before deciding to uproot their family and find a new living situation. Besides just dealing with a global pandemic and subsequent business shutdowns, plus quarantine, this family was dealt several difficult blows in 2020. James touched on them in his Instagram post.
"And… we've landed," he wrote. "In the last ten months, we've had two late-term pregnancy losses, each of which put @vanderkimberly in the hospital, we spent Christmas break thinking she had a tumor (the doctor was wrong, thank god), I was prematurely booted off a reality dancing show I was favored to win in front of the whole world, and my mom died. And a shut-down. All of that led to some drastic changes in our lives, and dreams, and priorities… and landed us here. Overflowing with profound gratitude today."
The post included photos from outside the new property, which is abundant with trees and wildlife.
Kimberly Van Der Beek admitted she's wanted to move for years
RELATED: This 'Dawson's Creek' Cast Member Almost Played a Completely Different Role on the Show
One silver lining of the pandemic is it gave people the motivation to chase their dreams now, because tomorrow is never guaranteed. James's wife of a decade, Kimberly, wrote in her Instagram post that moving to a more rural area was always a dream of hers. The photos she shared make it easy to see why she fantasized about escaping city life.
"Our new home sweet home. #Texas," she captioned the slideshow. "We have A LOT of unpacking, organization and projects with our new house and training for the two new rescue puppies we got to keep our other small rescue dogs safe on the property. Moving to the country is a dream I've had for years. Will give you peaks on our journey along the way."
And her friends were equally jealous and supportive. "We are close behind you!" Jamie Lynn Siegler commented. "The is heaven," Jenna Dewan gushed.
Their new house is reminiscent of the Gaines family homestead in Waco
The Van Der Beek's new house isn't all set up yet, though the family promised photos when it was ready. Most shots of the outside have fans noticing how similar it looks to HGTV stars Chip and Joanna Gaines' Waco farm. There are trees, water, outdoor space to roam, an inground pool, and a huge outdoor dining table.
It looks like the Van Der Beeks will be spending more time outside now that they're living in Texas. And that's exactly how they like it.