Why Jamie Dornan Thought Robert Pattinson's Post-'Twilight' Career Was Clever
Jamie Dornan has done quite well for himself in the entertainment industry. But despite being successful in his own right, the Fifty Shades star recently revealed that he admired how Robert Pattinson handled his career after his own blockbuster franchise in Twilight.
Jamie Dornan knew 'Fifty Shades of Grey' was going to be hated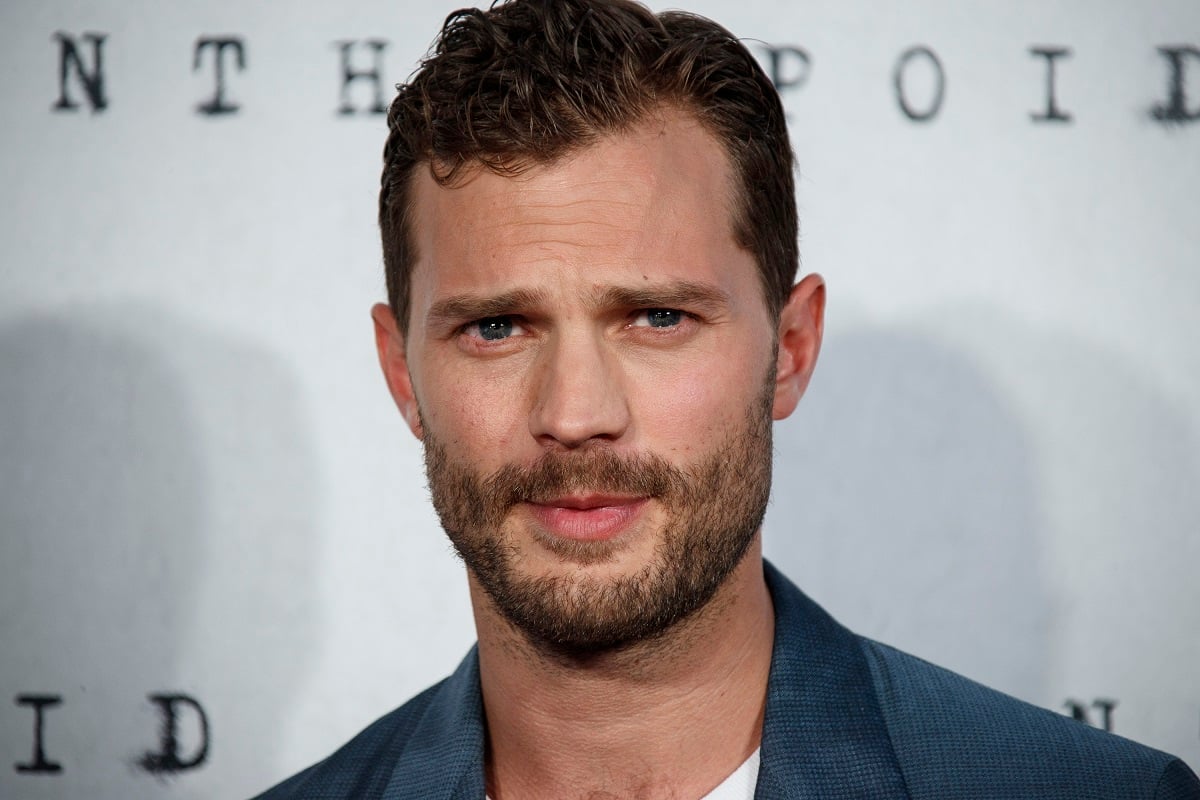 Dornan was well aware of the risks that came with leading the Fifty Shades franchise. In an interview with GQ, The Fall actor expressed his initial hesitance in taking the part.
"There has to be an acceptance with acting, taking jobs, that you don't ultimately have control over some things," Dornan shared. "But you do know what you are getting into and I did spend a lot of time weighing up whether to take the Fifty Shades role."
Dornan also knew that the reception of the source material would inform the reception of the films. This made his decision to become Christian Grey even harder.
"The majority of people hated the books. And I'm not saying I don't recognize why those books were so powerful for millions of people, but you aren't going to have books that were horrifically critiqued turned into movies that will be critically acclaimed," Dornan elaborated. "You are dealing with the same material. That's the raw material we had."
But despite the challenges of doing Fifty Shades of Grey, Dornan is very appreciative of the franchise.
"Look, put it this way: it's done no harm to my career to be part of a movie franchise that has made more than $1 billion," Dornan added. "Every working actor would say the same thing. It's provided – a lot. There's no shame in saying it's transformed my life and my family's life financially. I am very, very grateful for this and always will be. And the fans loved it."
Still, however, Dornan admitted that the franchise has put up some obstacles in his path. And those obstacles led to him admiring his fellow actor Robert Pattinson, who was in a similar situation.
Why Jamie Dornan thought Robert Pattinson's post 'Twilight' career was clever
Jamie Dornan and Robert Pattinson approached their careers in similar fashions. Like Dornan, Pattinson was the star of a billion-dollar franchise that quickly developed a thriving fanbase. But after Twilight, Pattinson took a careful approach to his career. The actor found himself avoiding more blockbuster franchises to star in quieter films. By Pattinson's own account, this was by design.
"You can see quite a lot of examples of it not really working out for people," Pattinson shared to BBC. "So I just thought it would be a silly idea to try to do a massive action movie or something."
Pattinson also felt that his megastar status could vanish at any moment. This also informed the kind of films he chose to feature in.
"I always think that whatever movie you're doing, there's a potential that it's the last movie you're ever going to get, and so I don't want to end my career on a 'transitional' movie," he said.
Likewise, Dornan noticed the parallels between his and Pattinson's careers. In the same interview with GQ, Dornan spoke about how sometimes he felt he still had to prove himself as an actor after doing Fifty Shades.
"Whether A Private War, Anthropoidor Belfast, or whatever comes next, the line in the press is always, 'It's the best thing he's done since Fifty Shades.' As if I am still needing to prove myself," Dornan said.
It's why Dornan revealed he admires how Pattinson approached his post-Twilight career.

"I would be lying if I didn't admit that I feel like he and his people have played it really cleverly. Everything he's done since Twilight has been really smart and beautifully crafted," Dornan told The New York Times.
Jamie Dornan wants to do a Marvel film
Jamie Dornan might be the next actor to join Marvel. Like Pattinson, he's looking to put on a superhero costume in the near future as well. And Dornan's already met with Kevin Feige, the producer of the Marvel Cinematic Universe, to make that happen.
"I'm more ambitious than I've ever let on before," Dornan said. "It's like a necessity to deliver and provide, very caveman-esque: 'I must succeed for these precious little people.'"