Jamie Foxx Called Spike Lee 'That Old Dude' Yelling at Kids to Get Off His Lawn
In a new documentary about Quentin Tarantino films, Jamie Foxx took another swing at Spike Lee for his take on 'Django Unchained.'
If you're a fan of Quentin Tarantino's work, a new documentary should be right up your alley. QT8: The First Eight, from director Tara Wood, does what it says, covering the writer-director's first eight movies (everything prior to Once Upon a Time … in Hollywood).
While the doc doesn't feature Leonardo DiCaprio or Harvey Keitel (or Quentin himself), there's plenty here for film lovers. You get to hear Michael Madsen explain how he missed out on the role of Vincent Vega, the John Travolta part in Pulp Fiction that Tarantino wrote for Madsen.
You also hear about how actors handle the explicit content in Tarantino scripts. When DiCaprio took had trouble grappling with the n-word on Django Unchained, Samuel L. Jackson advised DiCaprio on how to proceed.
Jamie Foxx, Django's star, also helped DiCaprio get into character for that film. While recounting those days in QT8, Foxx revisited the criticisms of Spike Lee around the time of Django's release. And Foxx compared him to that crusty old guy in every neighborhood.
Foxx: 'I respect him, but Spike Lee is that guy' ordering kids off his lawn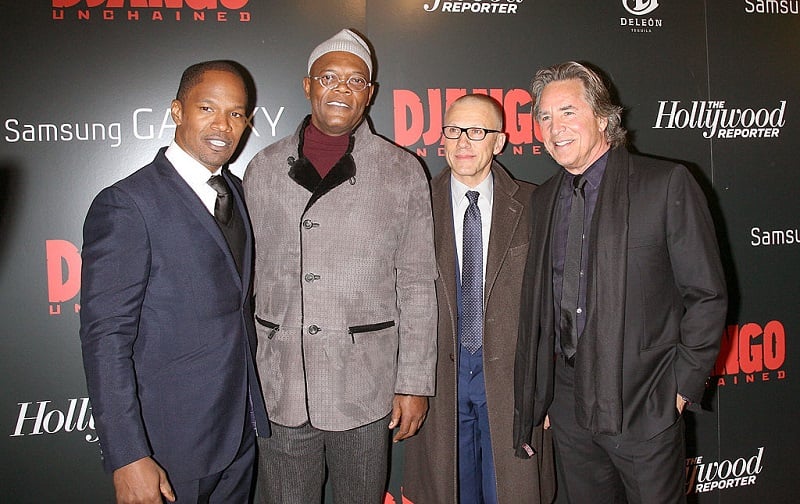 You can't make a documentary about Tarantino without getting into the director's use of the n-word in his films, and Wood doesn't shy away from it in QT8. The audience sees a clip from 2012, when Spike Lee called Django "disrespectful to my ancestors" and said he wouldn't even watch the film.
When asked about Lee's comments for QT8, Foxx started by letting out a chuckle. "I respect Spike Lee," he said. "But Spike Lee's that guy. He's like the old dude that has the nice little house that has the grass. [old man voice]: 'Get off my grass, you little motherf—-rs. That's MY grass! Every BLADE of it!'"
Foxx, who has a background in stand-up and sketch comedy, seemed to relish getting into that old man voice for the cameras, but it recalled the time around the film's release when he was genuinely disappointed in Lee, who he said had "sort of run his course."
"I respect Spike, he's a fantastic director," Foxx told The Guardian. "But he gets a little shady when he's taking shots at his colleagues without looking at the work. To me, that's irresponsible."
Foxx said 'Django' viewers understood 1 key thing: 'It's a movie!'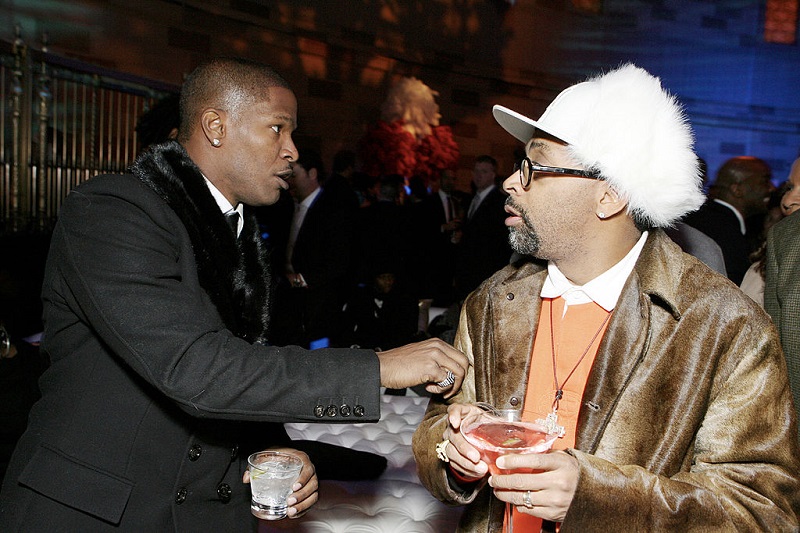 For Foxx, the focus of Django had nothing to do with racial slurs. "The consumer — especially black consumers — they understand, man, it's a movie!" he said. "Sometimes we get a little overboard with our sensitivity level … it almost chokes art. That's just the way it was."
As for Samuel Jackson, he's been consistent in his support for Tarantino, with whom he's made six films (starting with Pulp Fiction). In QT8, Jackson wondered why people didn't balk about the n-word in a film like 12 Years a Slave but got up in arms about Django and other Tarantino pictures.
"So when you have a song that says n—-r 300 times in it and nobody says s–t … so it's OK for [McQueen] to use it because he's artistically attacking the system," Jackson said.
"But Quentin's just doing it to scrape the blackboard with his nails? That's not true. There's no dishonesty in anything he writes about how people talk, feel, or speak."