Jamie Lee Curtis' Performance in 'Freaky Friday' Was Almost Very Different — Here's Why
On the set of 'Freaky Friday,' Jamie Lee Curtis said she'd been told her performance had been "a little too big." Ahead, learn how she responded to the comment.
Freaky Friday is one of our favorite movies starring Jamie Lee Curtis. It's hard to imagine her performance being any different because the Golden Globe-winning actress delivered it so well but Curtis says someone on the set of the 2003 film asked her to change how she approached her character, which — thankfully — she politely declined to do. Ahead, learn what happened when Curtis got called out for her acting in Freaky Friday.   
What is 'Freaky Friday' about? 
For those who don't have every scene from Freaky Friday permanently etched in their brains like us, here's a refresher. Based on the 1972 Mary Rodgers novel of the same name, Freaky Friday is a remake of the eponymous 1976 film that follows Curtis and Lindsay Lohan as a mother and daughter who don't understand each other. But thanks to magical fortune cookies they switch bodies and gain perspective about each other's lives.
Lohan's character, Anna, is a high school student who wants to focus on her band instead of school — much to her mom's dismay — and she's got a crush on Jake (Chad Michael Murray). Curtis plays Anna's mom, Tess, a straitlaced and stressed parent who is about to get remarried to a character played by NCIS's Mark Harmon.
Curtis offered role four days before shooting began
Curtis had been on a book tour — she's a children's author — when she received a call about Freaky Friday. As she told Vanity Fair in a Nov. 2019 YouTube video about her career, another actress had dropped out of the film at which point Disney asked her to step in and join the cast only four days before shooting began. 
As Curtis explained in the video, she read the script for Freaky Friday on a Thursday, met with the director Mark Waters on a Saturday, dyed her hair red for the role on a Sunday, and on a Monday walked on set and began shooting.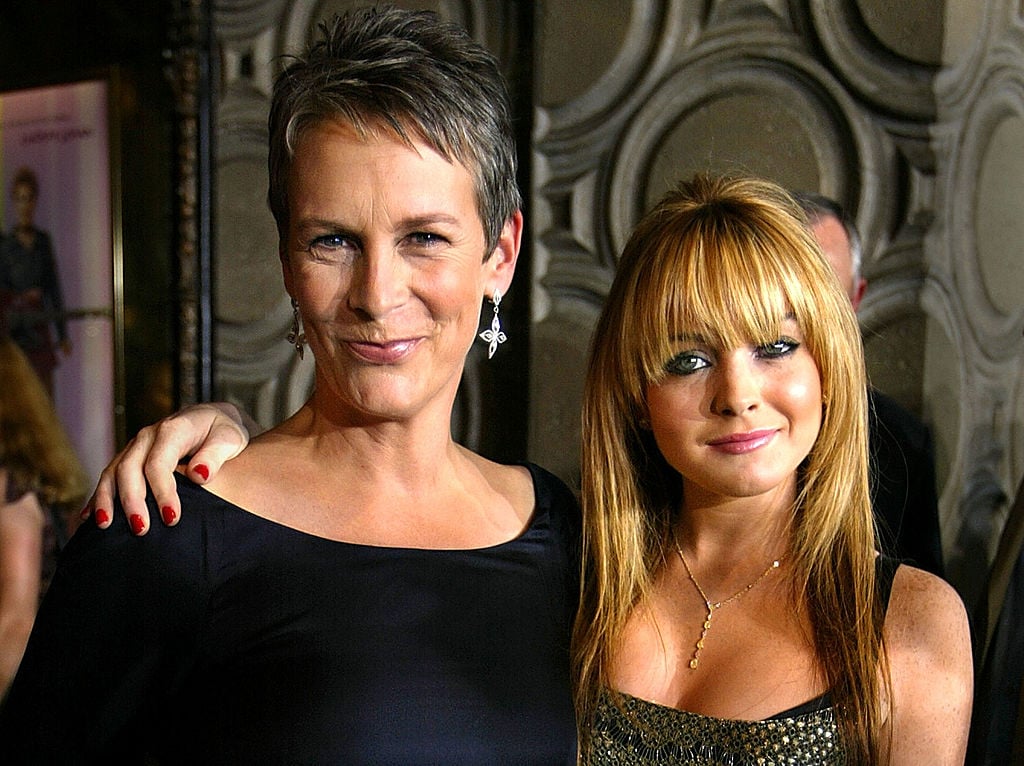 Curtis said she began filming "with absolutely zero prep on any level" which turned out to be great for her. "Because I had no time, I had the complete freedom to just go, 'OK, whatever. Whatever is going to happen is going to happen.'"
Her performance thought to be 'a little too big' by editor
The second scene Curtis shot was the scene when Anna inside Tess's body had to do a TV interview. Dragging her feet, her character had to be pushed on set.  
"I just remember asking the grips if they could put some baby powder so that my feet would slide," Curtis recalled of the scene. "Then I remember the director [Waters] the next day coming to me and saying, 'You know, the editor is wondering if we should bring you down. He was thinking it's a little too big.'"
Curtis didn't tone down her performance but told the director she'd continue approaching the role how she saw fit and if he didn't like that, she'd go home. 
"I remember saying to him, 'Look, Mark. This is your movie not mine. I only heard about six days ago. This is what I'm naturally going to do for you. […] It's the only way I'm going to do it,'" Curtis said. "'If I'm thinking about this for one day, it's over, it'll be horrible. So either find somebody else and just let me go home, or I'm going to do what I do.'"
Waters let Curtis do her thing and, of course, the movie become a success. As for Curtis, it proved to be a learning experience. "It turned out to be this amazing, amazing, amazing experience for me creatively. It was the freest I've ever been [as an actor]," she said in the video. 
Watch Curtis in 2004's Freaky Friday on Disney+ along with the two other versions.